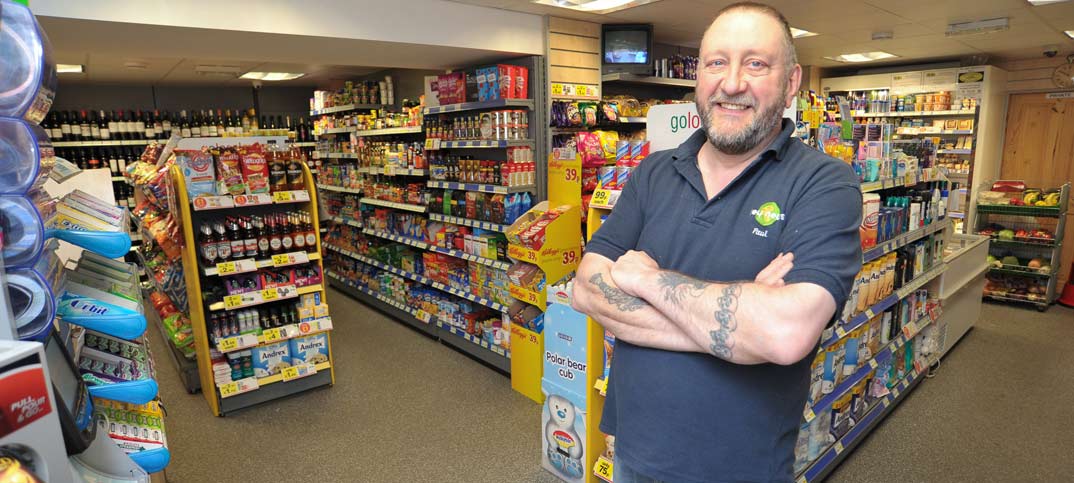 By listening to his customers and taking advice from industry experts, Paul Keys has managed to turn his 500sq ft Yorkshire store into a seemingly much larger establishment, even stocking local craft beers and sausages. Tim Murray reports
A healthy range of craft beers, locally produced meat, a hefty wine selection – Paul Keys has crammed a lot into his relatively small shop in Sheffield. But the Tardis effect has paid off.
When you ask Paul what size his shop is he says, succinctly, "500sq ft", before adding, sharp as a button: "We're the sort of sized shop that, in many cases, has closed down."
That Key News & Stores has managed to stay open and flourish in recent years is, he says, all down to a refit that the store underwent some three years ago.
It went from being a shop that was, first and foremost, a newsagent to something that offered a wider selection and range of products.
It's now an off-licence and convenience store that sells newspapers as well as a healthy selection of local produce.
"We're doing really well at the minute," he says. "We've done it by listening to people in the trade and our customers, by taking advice from them. We went to a trade show a few years ago organised by the NFRN and we took what they said on board, as well as the advice our wholesaler Parfetts gave us. The refit really turned us around."
The store looked to other areas to give it a point of difference. Chief among these were its craft beers and ales, many of them sourced direct from local breweries.
"It's a point of interest," Paul explains. "We try to get the local brewery involved." The shop stocks the full bottled range from Thornbridge, including any one-off or special items. "We take all the new bottled lines that come in."
It's not just the one local brewery either. As well as Thornbridge, there's also Bradfield and, as he notes, "we go slightly further afield" to breweries such as Acorn in Barnsley. "We deal with them all directly and have a big turnover on these lines."
The local beers are relatively competitively priced, with some of the specialist brews – gluten-free beer from Greens, for example – going at a premium price.
Wine is key too. "We had a wine tasting evening with the help of Parfetts, with its Vintners Collection. We now stock the full range aside from the standard red and that goes quite well."
Other local produce is important, with sausages and bacon from the nearby Moss Valley Fine Meats being an indispensable range. "They've been voted the best sausages in Britain and they do really well. We used to sell Wall's sausages, and we'd perhaps sell a dozen packs a week. We now sell more like 60 of the Moss Valley sausages.
"We're supporting the local community too and that does have a knock-on effect."
Engagement and keeping in touch with the local community is an essential part of the business, one that has, Paul maintains, helped it enormously. "We sponsor things through the local school and work with the community. It keeps the profile of the shop up."
We're doing really well at the minute. We've done it by listening to people in the trade and our customers, by taking advice from them
Competitions and other initiatives – it auctioned off a barbecue recently to help celebrate its silver jubilee – keep that interaction up.
As well as engaging with the local community, the store leaflets some 1,000 homes in its vicinity, with a further 500 inserted into local newspapers. It has a presence on Facebook and Twitter, which is building, although Paul maintains it's no replacement for face to face contact. "We do a bit on social media, but it's still early days," he says. "Nothing beats actual contact."
A key element is, he concludes, listening to customers. "We try to keep our fingers on the pulse, seeing what the customers respond to.
"We've had a refit but the most important bits of equipment are my wife and shop assistants' ears. We have to listen to what our customers want.
"Some of the things they ask for just aren't viable, but there are things we can do."
Visit my store