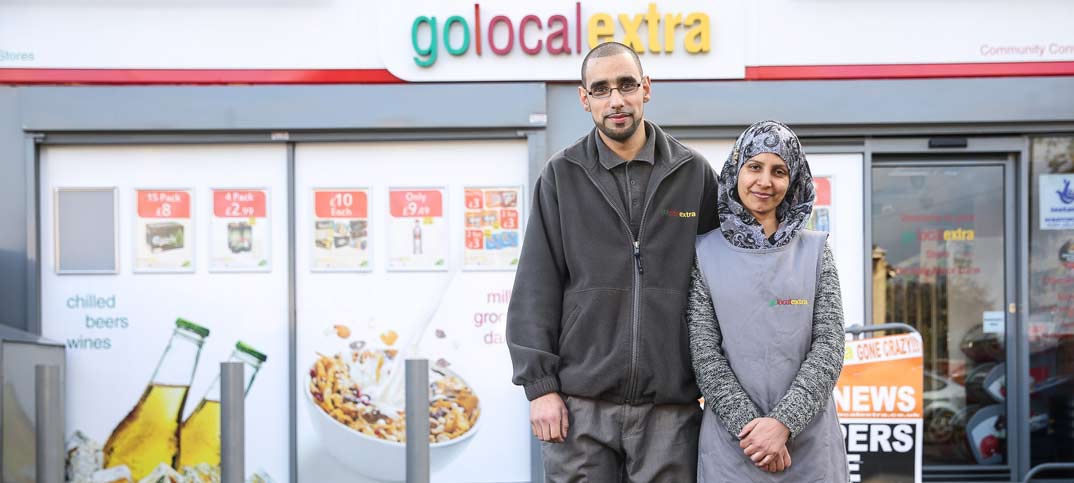 Choosing a Go Local Extra franchise has helped Nadeem Hanif deliver the goods – quite literally – and sales have rocketed thanks to a great fireworks selection. Steven Lambert reports
Having run a string of successful businesses ranging from a fish and chip shop to a fireworks store over the course of three decades, the Hanif family has built up a strong retail reputation among shoppers in Rotherham, south Yorkshire.
And their latest venture, a Go Local Extra store which opened last August, has only strengthened this thanks to a wide range of services and promotions suited to the needs of local customers.
Nadeem Hanif, who runs F&K Stores with his father, Mohammed, mother, Shaheen, wife, Shazia, and brother and sister, Rosie and Tanzair, says the close-knit team are always on the lookout for the next big business opportunity.
"My dad set up his first convenience store here 27 years ago. I started working there at the age of 16 and have been in retail ever since," he says. "The convenience store did good business but we wanted to take the next step forward."
This led to the Hanifs selling the shop and buying two ground floor units a couple of doors away. After negotiations with the owner of the property upstairs, the family were able to knock down the wall joining the two units to expand to a floor space of 1,000sq ft.
At the same time, a search was put out for a symbol group that would best suit the requirements of the new business.
Nadeem says: "We went to pretty much every group, and they all mocked up plans for us. After going through all of them we decided on Parfetts, as they provided us with a shop layout that we felt fitted us better than all the others."
With Parfetts' help, Nadeem has been able to introduce a whole host of new lines and services, including a hot drinks machine. He explains this has become invaluable in regards to attracting passing trade.
"We have about eight shops about half a mile away so we have a lot of competition, but also a lot of people passing through. We also have a hospice over the road, so a lot of people pop over to grab a tea or coffee. We also work closely withKepak, and we have a Rustlers microwave from them for anyone who wants a hot snack."
Nadeem also praises Parfetts' promotions for pulling in more footfall and sales, especially on beers and wine. He says: "Carling is our best-selling lager and we have packs of 15 cans at £10. We also do well on Olde English cider at four cans for £2.99 and try to be keen on prices on the essentials. We have two litre bottles of milk for 89p, loaves of bread for 89p and 10-packs of eggs at £1.19."
But perhaps the most popular aspect of the business is its dedicated grocery delivery service, where customers can place an order over the phone and have their goods sent direct to their doors.
Nadeem says: "We mostly set it up for mothers and elderly people who have less time or aren't able to get down to the shops. We have a dedicated driver who makes all the deliveries, and we also have a licence to deliver alcohol as well."
Being with a fascia has really helped up and I would advise other retailers to do it
Nadeem says he wants to take this even further by offering an online click and collect service: "It's something I've wanted to do for a while. I have a degree in computing."
The Hanifs are also unique in that they also have their own dedicated fireworks business, importing rockets, bangers and Catherine wheels from China. "It's still big business for us," says Nadeem. "We spend around £20,000 on fireworks and make about £70,000 to £80,000 from them every year. We distribute around 65,000 leaflets for bonfire night and New Year, and we also sell loads for Asian weddings."
These elements combined have also led to weekly turnover rocketing up by 20% since this time last year, with average basket spend growing to £6.
Nadeem says: "Being with a symbol group has really helped us and I would advise other retailers to do it, so long as you can find one that's right for you."
Visit our store