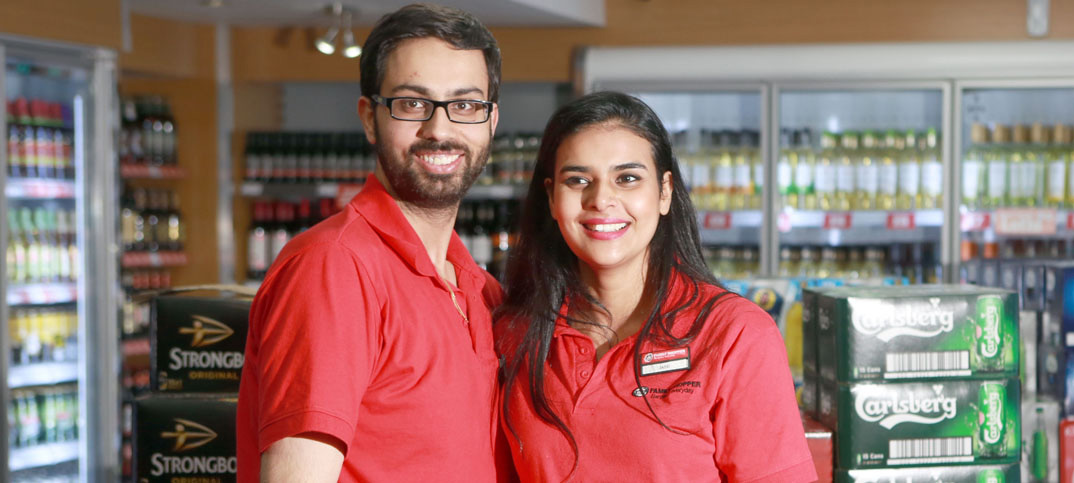 Resting on his laurels is not something you would ever catch Amandeep Singh doing. As Steven Lambert reports, there's plenty of business out there, and he is out to get his share
In the five years he has spent as an independent retailer, Amandeep Singh has developed a knack of turning underperforming convenience stores into profitable businesses.
This golden touch dates back to his first shop in Pontefract, south Yorkshire, which was struggling to turn over £6,000 a week in 2009. By the time Amandeep sold up in September 2012, the store was turning over a much healthier £21,000 a week.
Likewise, a 900sq ft shop opened in April 2011, which he still owns, is now raking in nearly five times as much money as it was previously, up from £3,000 a week to £14,000.
Amandeep says: "We're now looking to knock into the business opposite the store and increase the floor space to 2,000sq ft. If we can do that, I think we can hit £20,000 a week. I'm always on the lookout for shops I think have potential."
His latest venture is his biggest to date, taking over a 2,950sq ft former pub and club in Barnsley and transforming it into a Family Shopper, which opened last month.
Amandeep becomes the eighth retailer to adopt the discount fascia from Booker. He says: "We've been working with Booker from the beginning, and we felt Family Shopper would be the right format for the area."
Indeed, with a wealth of passing trade and regular shoppers who are keeping an eye out for bargains, Amandeep believes he has the ideal mix of value-for-money lines and eye-catching promotions.
Key to this offering is a robust selection of non-food lines provided by value goods supplier, OTL.
Amandeep says: "We have everything from headphones and stationery to gardening equipment and DIY – we're just about to order some iPhone 5 chargers from them.
"It's been really popular with customers, and we even have local builders coming in to buy tools from us.
I believe we're providing an important service for shoppers in the area, especially those who can't travel very far or don't want to drive all the way to Tesco
"Around 90% of the stock is priced at £1 and we get margins of 40%. And OTL are very helpful, helping us to track down products outside of their usual range. We also get regular visits from their reps to discuss what's going well and what can be improved."
This value message is pushed further by the abundance of merchandising and PoS material in the store, promoting generous offers such as 15-can packs of Coca-Cola for £4.50 and 20-bag multipacks of Walkers crisps for £2.50.
"We also do really well on Euro Shopper and Happy Shopper products, and we're sending leaflets to five villages letting them know about our latest offers," adds Amandeep.
"We have a Tesco Express just down the road but we've been winning business from them since we opened."
The addition of a coffee machine, a photocopier, food to go, the National Lottery and other services has also ensured repeat visits from customers, while a large community board allowing for local advertising shows that Amandeep has his customers' interests close at heart.
By identifying his target audience and placing a clear emphasis on value, Amandeep says he has made a solid start with his new store – but he is hungry for more sales success.
He says: "We were turning over £20,000 in our first week but it should have been a lot more, as I was having some issues with securing an alcohol licence at the time.
"But that's been sorted out and now we're offering some great deals, such as 70cl Smirnoff at £10 and 15 packs of beer for £10. I think we'll be up to £30,000 a week very soon.
"By moving in here, I believe we're providing an important service and more choice for a lot of shoppers in the area, especially those who can't travel very far or don't want to drive all the way to Tesco."
Visit our store