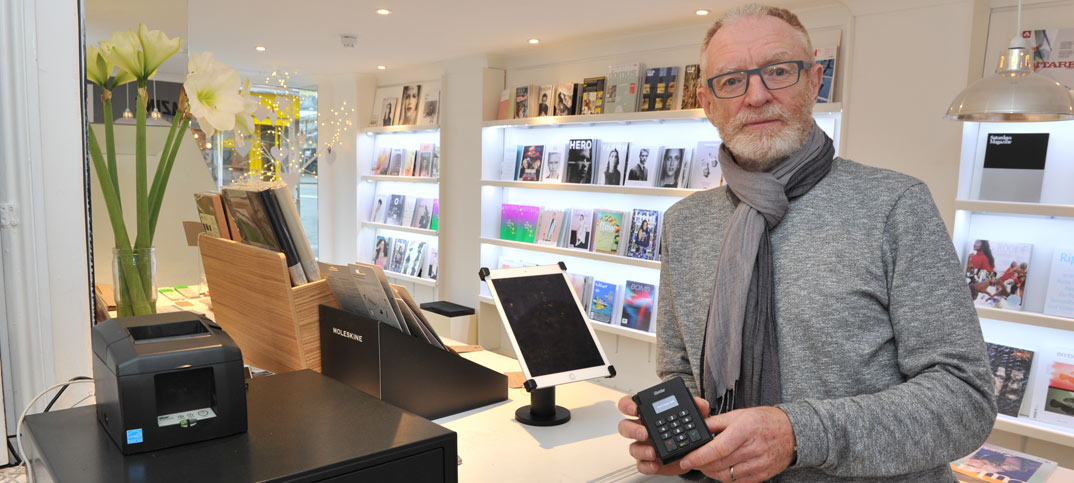 Having sold a successful education consultancy business, Martin Skelton was after a different challenge. Then he recalled the wonderful magazine shops he'd found in cities around the world and decided to open his own in Brighton. Nicola Stewart
reports
If you can find something on the shelf at WHSmith, you won't find it anywhere near Martin Skelton's store.
His shop is a haven for independent magazines – the type of titles you rarely find outside of London, let alone in a multiple.
Martin's reasoning? "We don't have a hope in hell of competing with WHSmith, so why try? We want to be something completely different," he says.
It has been a long-held aspiration of Martin's to open an independent magazine store in his adopted home city of Brighton, and after he recently sold his successful education consultancy business, he decided it was time to take the leap.
"I've had so much fun in other cities in the world, finishing work for the day and going out wandering and finding stores that sell these types of magazines," says Martin. "It just seemed crazy that Brighton, with two universities and an art college, a large gay population and a big cultural mix, didn't have one."
Simply called Magazine Brighton, Martin's store is just shy of 400sq ft and is situated in the trendy streets of North Laine, a few minutes' walk from the train station.
It opened two weeks before Christmas and has already become a popular destination for local students and creative types.
"The word is spreading really quickly," says Martin. "Twitter and Instagram are going bonkers.
"Some people will come in and say: 'You're stocking X, thank God I don't have to go to London anymore, brilliant.'
"Others will come in and love it but they'll come back four or five times before they actually choose something.
"Then there's people who are just bemused by it all."
Martin has about 200 titles in store at any one time and has the capability to order up to 4,000 more through distributors Comag, MMS, Antenne, Turnaround and Central.
He has also been approached directly by five or six independent publishers and will try to order in anything that is asked for by a customer.
But, he admits, it isn't always that simple.
"Because they're independent titles, they have an independent life," he says. "So we get them when they come in and sometimes the distributors sell out and that's it, it's done, so we have to wait for the next issue to come out. We're just learning.
"Surprisingly, of the 160 titles we had on display when we opened, there are only six that we haven't sold at least one copy of.
"We had five copies of Frankie come in for the first time recently and they arrived at one o'clock and we had sold out by four. So, we phoned the distributor up and said: 'Let's have some more'.
"So we are slowly learning which titles we need to have 20s and 40s of and which titles we just need fives or 10s of."
With margins sitting at between 25% and 50%, depending on the distributor, Martin says he needs to pull in about £10,000 a month to break even. His aim is to drive the average customer spend up to £25.
In the hour or so RN spent in his store, Martin sold 12 magazines to eight customers for a total of £118.44.
We don't have a hope in hell of competing with WHSmith, so why try? We want to be something completely different
The titles were all different and ranged from UK lifestyle title Oh Comely, £4.50, to US cookery title Cherry Bombe, £14.50.
The response from customers has been extremely encouraging so far, and Martin says he is looking forward to the busier summer months.
"January to February is super quiet, and it suits us to open and learn about how to get the magazines in when we're not under too much pressure," he says.
"I'm hoping that once the warmer weather comes and it's festival time, that will bring a whole bunch of people in, and we'll be fine.
"I'm not trying to make a fortune of it, I just want it to succeed, and I want people to come in and have their own place where it's not just what you see everywhere."
Visit my store