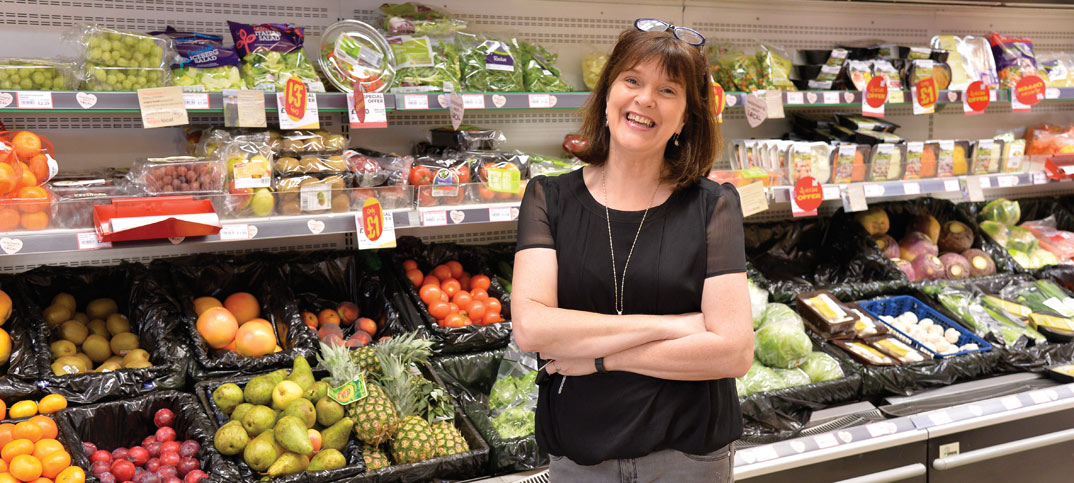 Guaranteeing your store has a strong future means constantly looking at what you do, learning from your
customers
and changing, where necessary, to meet their needs. Margaret McNicholl says her focus on foodservice has secured her continued success.
Steven Lambert
reports
If foodservice is the next big thing in convenience, Margaret McNicholl definitely has her finger on the pulse.
The owner of McNicholl's Eurospar in Dungiven says a shift in her shoppers' lifestyles and eating habits has prompted her to grow her range of wholesome, homemade meals, which has been driving extra business to her store.
Margaret says: "I have run this store for nine years and in that time, we've undergone quite a few changes.
"Over the last few years, we have invested in our butchery and also our deli counter, and we also started doing our own homemade ready meals.
"We have seen a rise in demand recently. People are getting busier and I think the range is selling well because it's freshly cooked, it's healthy and it's easy to prepare when you get home."
Margaret says the meals are made on site by staff and range from "meat and two veg" options through to chicken curries and sausage dinners. These are packaged with personalised labels featuring the name of the business and placed in the store's chillers.
"They're priced at around £4 to £5, which is pretty reasonable," she says.
"We also do breakfast options and cold sandwiches at our deli. And our takeaway Sunday lunch is quite popular. It's a bit like Marks & Spencer, where you can get a starter, meal and dessert for £10," she adds.
She's now looking to take this one step further with the launch of her latest idea, Fitness Fuel.
The concept consists of offering nutritious, high protein meals and side dishes to gym goers and fitness fanatics. The meals, ranging from chicken arrabiata to Cajun salmon, can be ordered by customers online and are then delivered direct to their doors.
While Margaret says her latest venture is still in the trial stages, having just been launched last month, she has been growing awareness among shoppers by setting up a dedicated Fitness Fuel Facebook page.
Visitors to the page can see images of the range, view the menu, and even had the chance to claim five free meals as part of a competition.
The site is also linked to the McNicholl's Eurospar Facebook page, which features regular updates on store deals and announces the winners of weekly loyalty draws, with prizes of £10, £20 and £30 up for grabs.
The site is also used to highlight the many services at the store, including PayPoint, fuel and currency exchange.
Margaret says: "We're a short drive away from the border so we have quite a few people changing Euros to pounds and vice versa."
With her 5,500sq ft store located away from the main road into Derry, Margaret says she sees little passing trade, with the majority of business coming from local shoppers, including families with children.
The business caters to these customers through its attached children's play area, Wane's World, which sits above the business.
Over the last few years, we have invested in our butchery and also our deli counter, and we also started doing our own homemade ready meals
Margaret says: "My daughter runs it, and we get a lot of shoppers who will leave their kids there and then get their shopping downstairs. It's helped us build loyalty with customers."
Margaret believes her renewed focus on her shop has enabled her to maintain sales and profits to counterbalance falling prices at her petrol pumps. "Lower petrol prices are good for customers but not for our mark-up," she says. "But even with this, we have had a steady year so far."
And with demand for her homemade meals continuing to grow, Margaret says she is confident that she can expect even more trade in the future.
"We're going to keep doing what we do well – being local. I think the important thing for us is to continue to show customers that we are there for them and have everything they need."
Visit my store