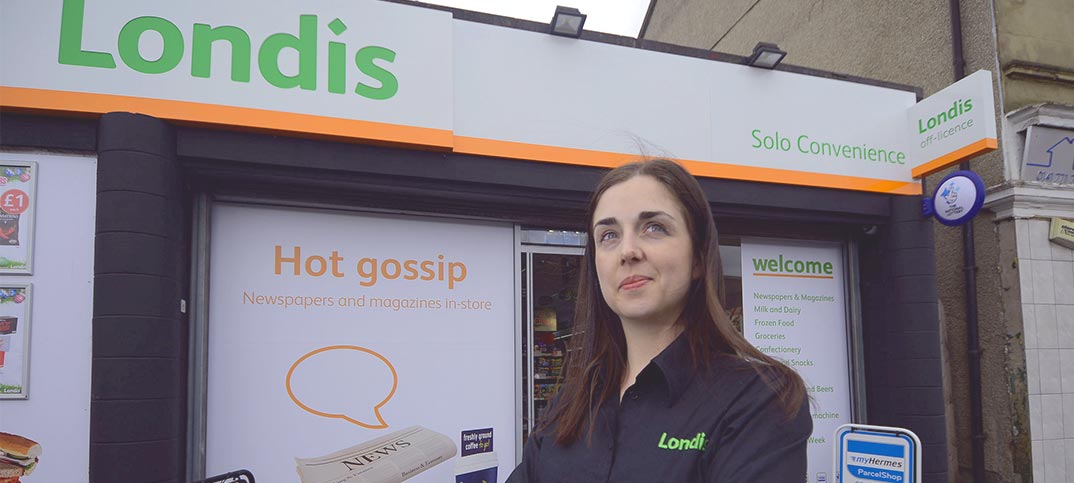 After eight years of running a convenience shop with her brother, Glasgow retailer Natalie Lightfoot had the opportunity to fly solo. She took the reins, joined Londis and has produced some impressive results. Steven Lambert reports
When Natalie Lightfoot's brother decided to move away from the convenience store he had run with her for the past eight years, she took the opportunity to take sole responsibility of the business and put her own stamp on it.
She says: "We were running the shop together until last year but he wanted to move more into finer foods and the catering side of things.
"I've always been more interested in the fast pace and having loyal customers. So he decided to run his own shop further down the street and I chose to do something different by myself."
Looking to move her 800sq ft Solo Convenience store in Baillieston, Glasgow forward, Natalie decided to join Londis and started working with the group last September. She says the move had an almost immediate effect on the business.
"We started getting three deliveries a week and our availability greatly improved."
"I used to predict what we would sell in a week and rarely used our EPoS data. Now we stock-check regularly and I'm able to order products from the Londis web shop whenever I need."
Natalie went one step further by undertaking a major store refit. She says: "We were determined to stay open so we set up our own pop-up shop selling goods while the work was taking place.
"We only had the tills down for one hour during the refit, and I think overall it helped us build loyalty with customers."
The store officially reopened just over a month ago, with Natalie using her social media skills to grow awareness of her new store.
"We posted pictures of the development on our Facebook page and we also posted a video of the store opening on Facebook and Twitter. Soon after we had people who I've never seen before coming into shop and calling me by my first name, because they'd seen us online."
"Using social media has changed the whole dynamic of how we run our business. I think it's something that every retailer should use."
Natalie says the Londis development has created extra room and allowed Natalie to extend into growing categories such as fresh food, thanks to chiller space being extended from just over six metres to just over 10 metres.
These have been complemented with the addition of a new Tchibo coffee machine, which Natalie has taken full advantage of by offering customers a meal deal including a coffee and a sandwich for £3. In addition, a loyalty card scheme allows shoppers buying nine cups of coffee at the store to claim their tenth one free.
Despite a wealth of competition around her, including a Tesco Express, Lidl and Greggs, Natalie says the changes she has made are already bearing fruit, with weekly turnover growing from around £11,000 to £13,000.
She also stands out from her retail rivals by offering excellent customer service and by getting involved in local good causes.
"We make customer service a priority," says Natalie. "I like to banter and make sure I'm on first name terms with all our customers.
"I've also started working with the North East Glasgow Food Bank, and we have set up a food collection point in the shop. We recently donated 71 kilos of food and Londis were kind enough to donate a pallet of goods to the food bank when we reopened.
"The people who come to shop feel like part of a big family, so we want to support them as much as we can."
Visit my store