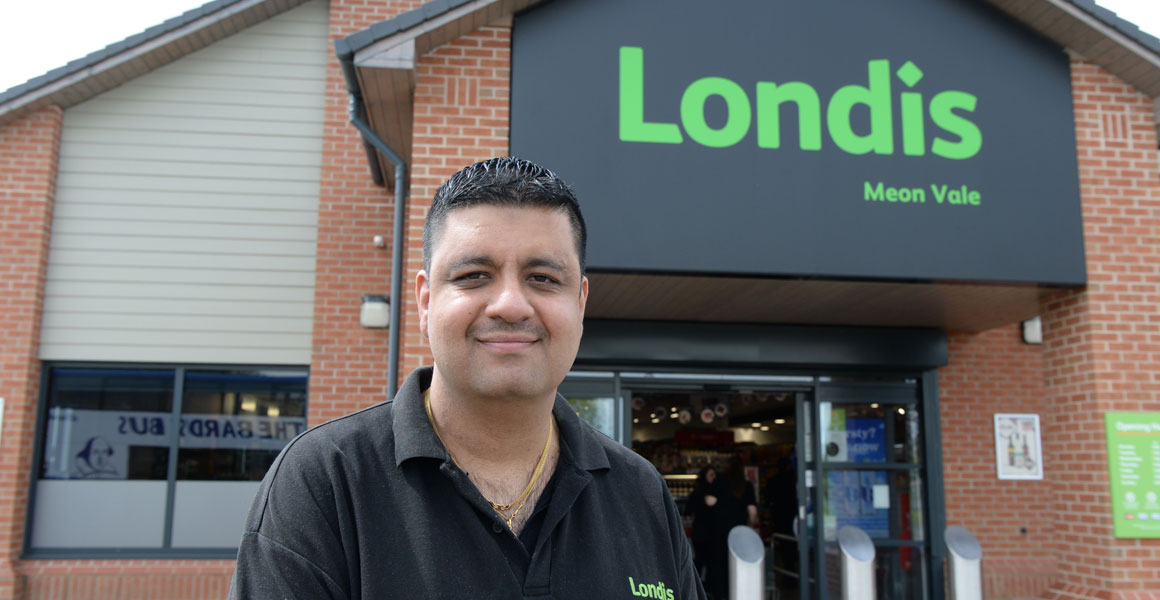 Would you open a community store with the community yet to arrive? That was the risk Jeet and Pam Bansi took. They tell

Alex Yau

why it's already paying off
Husband-and-wife retailers Jeet and Pam Bansi took a huge gamble when they opened their Londis in a new housing development three years ago. Both Tesco and Co-op had also shown interest in the site, but the lack of an existing customer base had caused the two multiples, among others, to back out.
The 470-acre location Jeet's store is based in is a former Ministry of Defence site. Since 2010, the local district and county councils have worked in partnership to change the area into a modern housing development. When the 3,000sq ft shop first opened in September 2015, only 60 residents had moved into the development area.
"It was a big jump for us because we invested more than £270,000 in the shop's development prior to its opening," says Jeet. "I had run a shop for 10 years with my brother-in-law, Raj, but I felt I wanted to take charge of my own store and use my own ideas. It was a scary moment having to move out of my comfort zone, but I had the faith my decision would work."
The reluctance of Tesco and Co-op has definitely worked in Jeet's favour. Turnover has increased tenfold since opening and the increase in residents has helped contribute to this. There are now 350 houses in the area and this is expected to increase to more than 1,000 over the next few years following further investment from the council. A leisure centre, pub and children's playground also sit nearby the store.
But Jeet hasn't sat back and relied on the growing number of tenants to contribute to his success. He has very much remained active in the community and used the opportunity to help new residents moving into the area as a way of raising awareness of the store and building relationships with the ever-increasing customer base.
Jeet says: "I've always stressed the importance of delivering a personal service, because that's how you stand out in comparison to the supermarkets. I took this mindset with me into Meon Vale.
"I offered help to residents when they first moved in. They could ask me for spare cardboard boxes if they needed storage, for example. This allowed me to get to know them on a first-name basis and more personally. I also told them not to hesitate to come in if they needed anything such as basic toiletries, snacks or food. Creating this positive reputation means customers will also pass on knowledge of the store through word of mouth."
The only other competition Jeet faces is a Premier a five-minute walk away. So how has he managed to remain relevant to his customers and continue receiving their custom? A focus on locally-supplied chilled meat and produce has helped him achieve this and he has struck up relationships with nearby businesses to ensure his range is extensive and filled with quality products.
Barry the Butcher and Purity Ales are examples of this success, where Jeet sold £2,500 worth of products from the latter in the first month of stocking them. "Customers have only lived in the housing development for a few years, but they are still local to the area and have knowledge of nearby suppliers. We stick single bottles from Purity Ales in a chiller at the entrance because it grabs customers' attention immediately and increases the likelihood of impulse purchases.
"Working with Barry the Butcher offers us a good point of difference, too. They're closed on a Monday and Tuesday, but will often tell customers they can come to us for their products on those days."
The gamble has certainly paid off for Jeet, who is confident he can go even further.
"Based on my store's performance over the past three years, I'm confident I can increase my average basket spend from £8 to £10 over the next year. There's no secret. It's always been about offering that personal service and I'm confident this will help me become the preferred grocery destination for residents in the area."
Find my store: