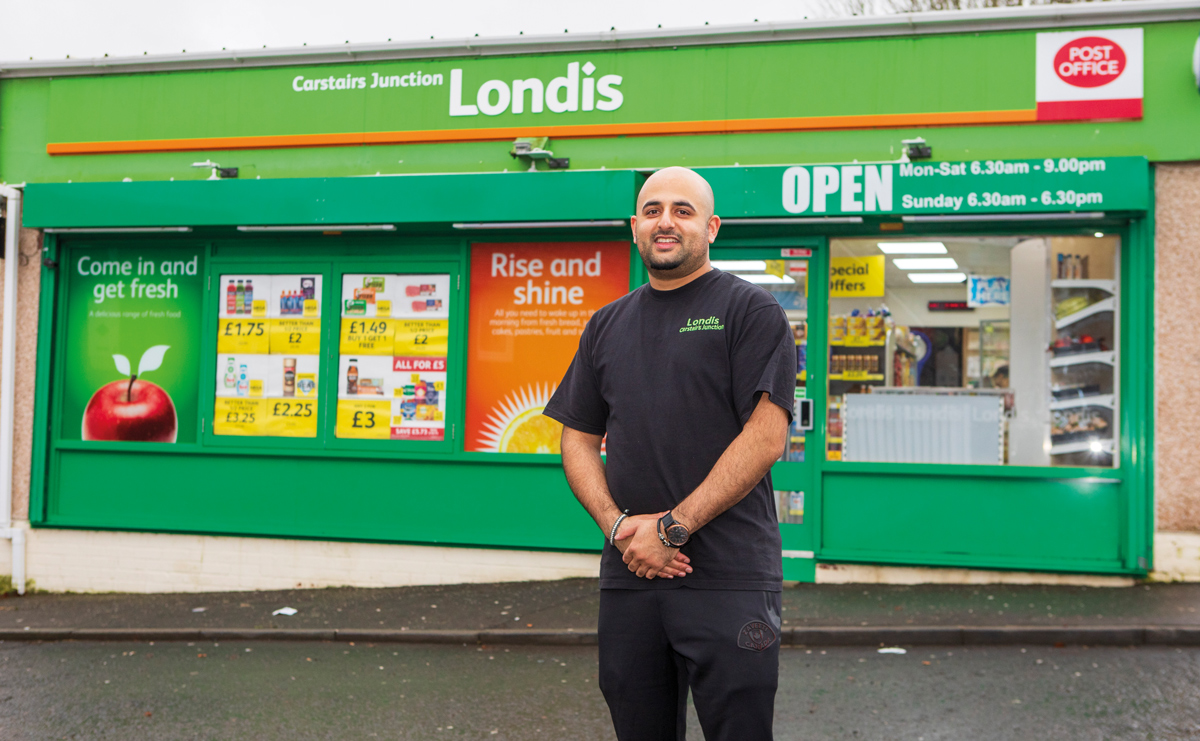 Londis Store & Post Office
6 Coronation Street, Carstairs Junction, Lanark, ML11 8QY
Little store, big ideas

Londis Carstairs Junction has been in the Singh Hallen family for 30 years, with Harry taking over from his parents 12 years ago. The store may only be 480sq ft, but this hasn't stopped Harry pushing it to its limits.
"When I first took over the store, I immediately looked at the lines that weren't selling and delisted them," says Harry. "A Co-op opened nearby, which hit us hard, so we completely stripped out our chillers and put in new ones."
To keep his store looking fresh, Harry undertook a second refit four years ago to further utilise his space.
"I completely redesigned the store. We moved the till area to a different part of the shop, replaced our windows to open up the front of the store, and removed all the old shelves and bought new ones so I could stock more lines."
Harry was able to add a shelf, as well as an additional gondola end that allowed him to diversify his offering.
More Store Profiles: Tysoe Village Stores provides important space for the community
"Opening up the shop has done wonders for our sales because it's easier for our customers to walk the length of the store and not feel cramped when they shop. We saw an instant sales uplift of £250 a week," he says.
Londis Carstairs Junction's customer base is predominately local, with some visiting the store from areas up to 20 miles away. "We have no passing trade because the nearest main road is almost two miles away – it also doesn't help that we're on a side street," reveals Harry.
To drive footfall, Harry uses Facebook and Instagram to highlight his products and run giveaways. "I wanted a way of reaching the younger generation, so I started using Instagram to take product pictures daily. I now have around 1,000 followers."
Being on top of everything, sourcing new products and reorganising his space is top of the list for Harry. "If I get bored by what's in my store, so will my customers," he concludes.
What I do well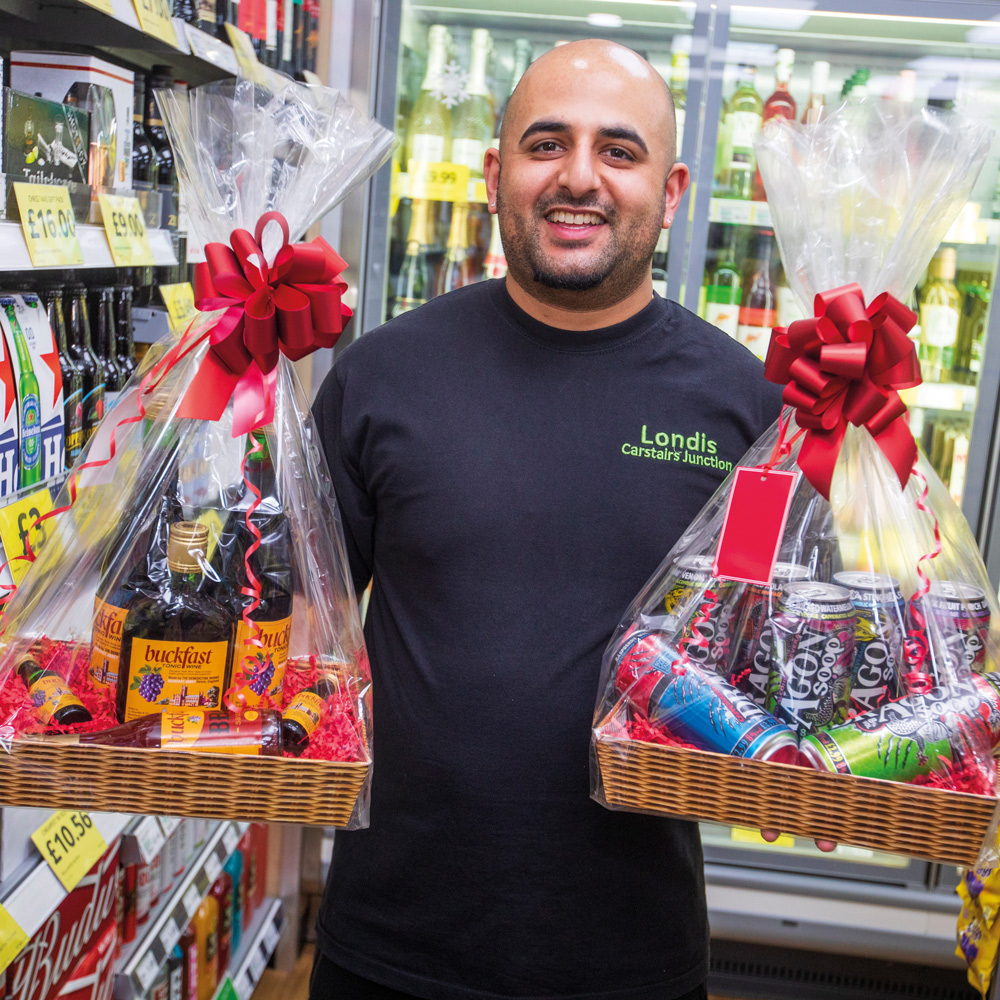 "About four years ago, I had the idea of introducing hampers as a way to encourage shoppers to spend more," says Harry. "I started off with cheap wicker baskets before another retailer advised approaching a professional company to provide the baskets. We add alcohol to the hampers, with Kopparberg Gin being popular, and we also do confectionery hampers," he says.
The hampers cost Harry approximately £4.50 to make, excluding the cost of the products, but generate between £15-£100 each in additional sales.
"We don't make any money from the hampers themselves, but what we're looking for are the extra sales of the products we put in them."
Harry says gin is one of the most popular hamper products. Once made, he advertises them on Instagram.
"Gin makes a great gift, so we encourage shoppers to save on the hassle of wrapping with a hamper – a lot of shoppers will choose to do this," he adds.
The changes and their impact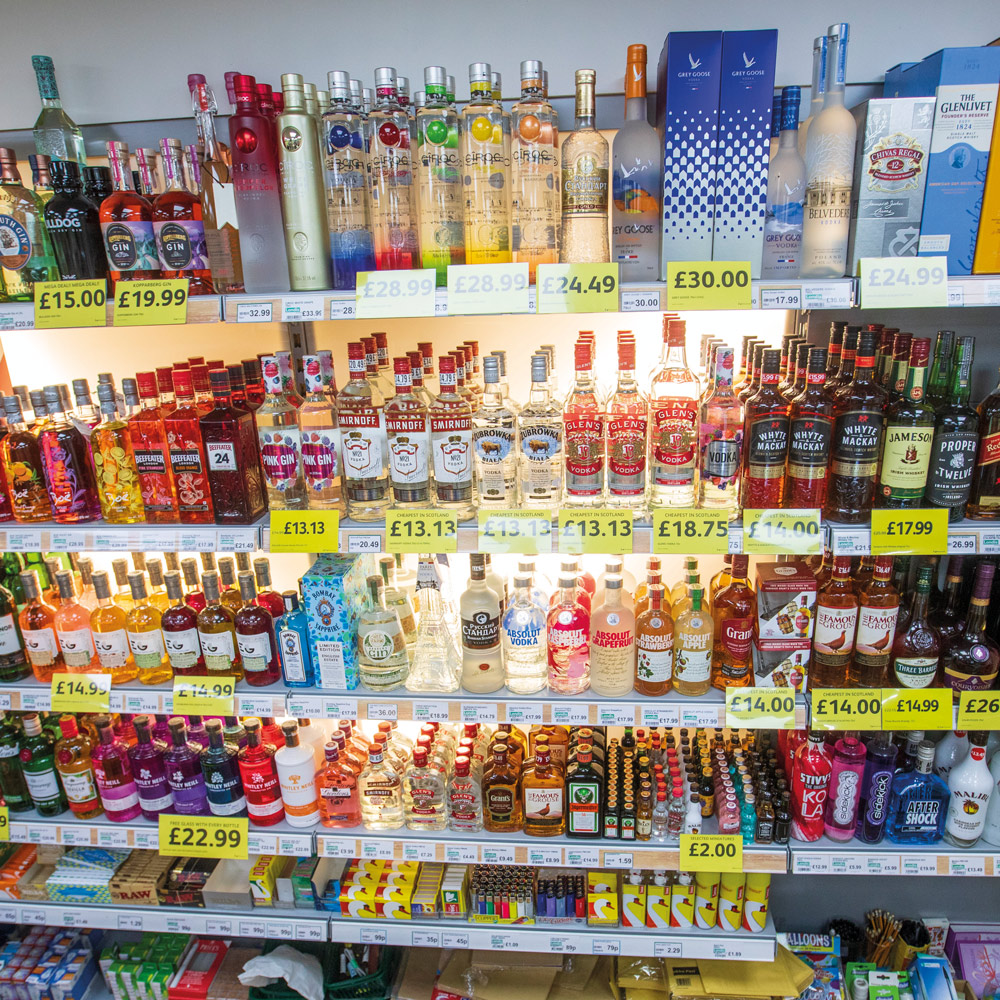 One change Harry has made is removing his tobacco gantry and expanding his alcohol range.
"I remember other retailers telling me I was mad for taking out our gantry, but it was the best decision we ever made," he explains.
Removing the gantry has allowed Harry to introduce an additional 1.5 metres of space to alcohol. Now, he stocks more than 70 gin lines, as well as vodka and whisky.
"When gin became a trend, we knew we had to increase the range to bring new shoppers in – and it's now a huge category for us," he says.
"Shoppers are willing to pay more for premium spirits, with shoppers travelling up to 20 miles just for our range. We cater for everyone as much as possible and use social media to attract new customers. We stock everything from Edinburgh Gin to red gin liqueur – the category is doing wonders for us."
Where Londis Carstairs Junction's biggest profits come from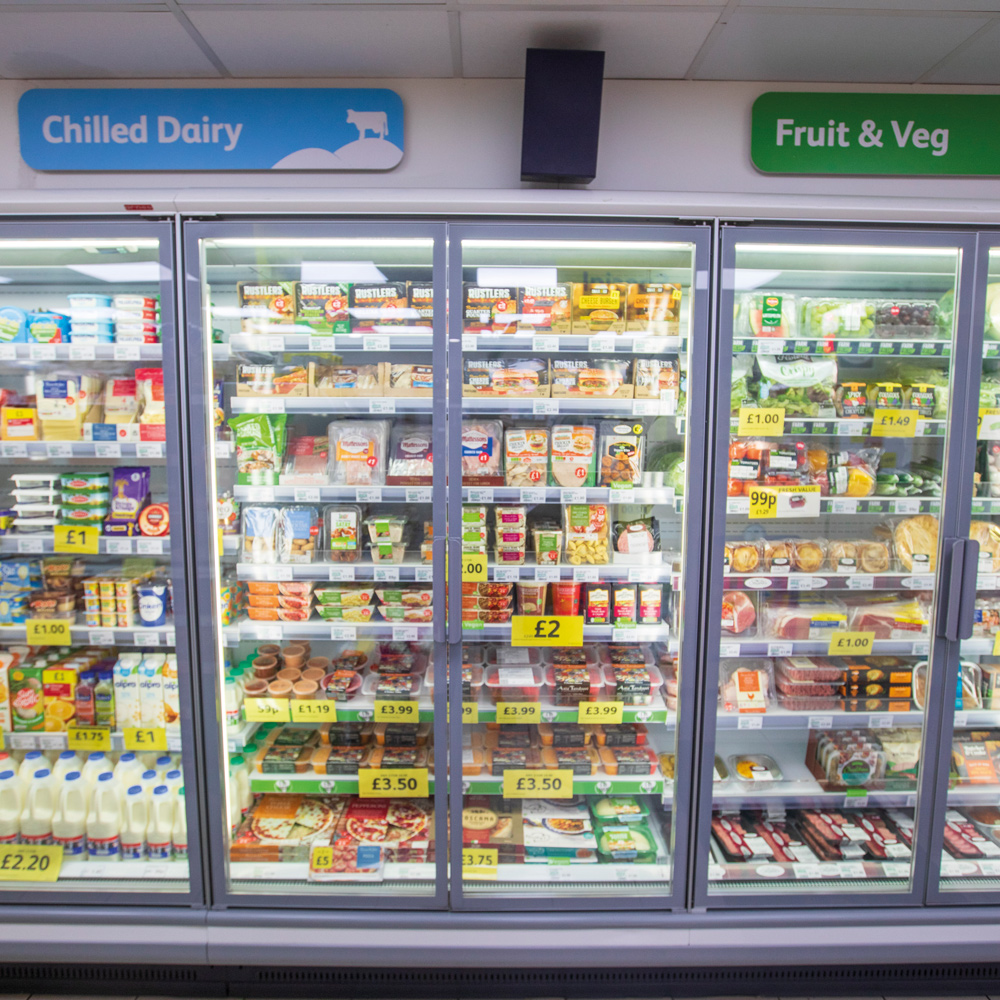 "Chilled is our bestselling category, and I try to push this section," says Harry. "I get multiple deliveries each week and dedicate three metres to curries, fresh pizza and skewers from the local butcher. Chilled is one of the most important ranges a retailer must have."
Harry is always reviewing his range and remerchandising to keep sales strong.
"I only have one shelf dedicated to ready meals, and don't have the space to increase the area, so I change the products every few months," he explains. "When any customer visits – whether they're old or new – I'm confident the stock is fresh and there's something different.
"I look at my range and if I'm bored, then my customers will get bored – which I don't want."
In addition to his chilled range, Harry has found success in US confectionery and frozen. "We have a frozen meal deal, which we tailor to the time of year," he says.
---
HOW Londis Carstairs Junction… gets the most from Instagram
Target the right audience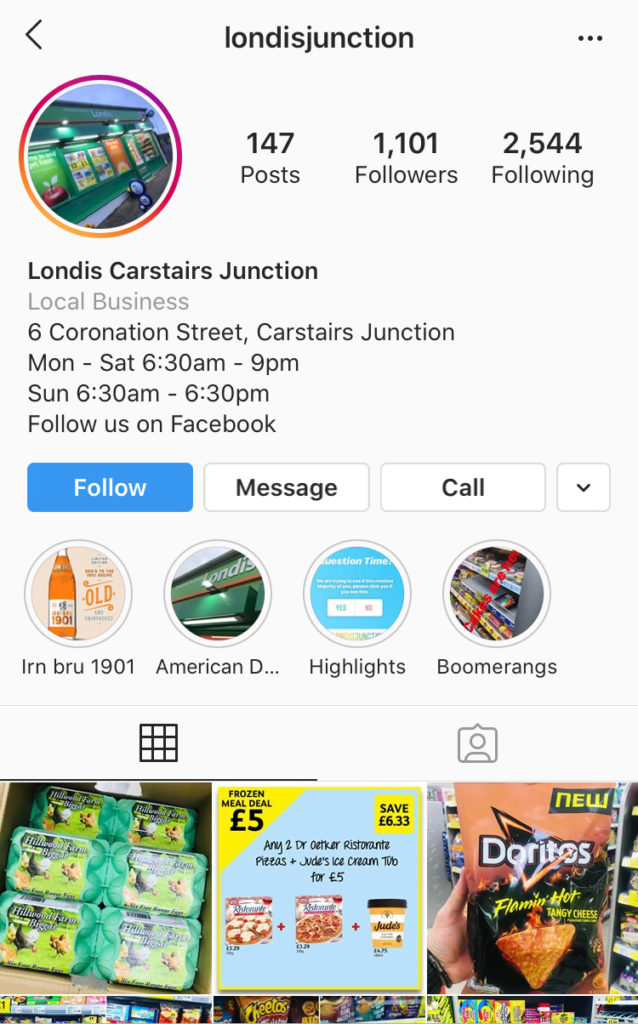 "I started using Instagram as a way of connecting with a younger and wider audience. I researched who is most likely to use Instagram, and began posting product images. Over time, I started getting creative with the content I was uploading and our following
has grown to more than 1,000 followers."
Host giveaways
"I offer weekly giveaways on Facebook and Instagram. This helps break up your content instead of promoting your products. Since
doing weekly giveaways, my engagement has doubled."
Make the most of Instagram stories
"Whenever I get deliveries in, I take pictures of them to post on Instagram Stories, which helps expand my reach, with customers travelling miles as a result."
Know what to post
"American candy was the reason I created my Instagram page – to give the category the best start. Now, I post about our homemade hampers because they are unique to our store. We also post about our ongoing promotions we know shoppers will be interested in."
Post regularly
"I post regularly to make sure my page stays relevant and popular with our following. Irn-Bru is incredibly popular in Scotland and I was lucky enough to stock the glass-bottle format. We posted up to three times a day at one point, and sold more than 150 cases in three days."
---
Find Londis Carstairs Junction
---
Explore Londis Carstairs Junction
Read more Store Profiles: Nisa High Heath in Walsall shines as overall best shop