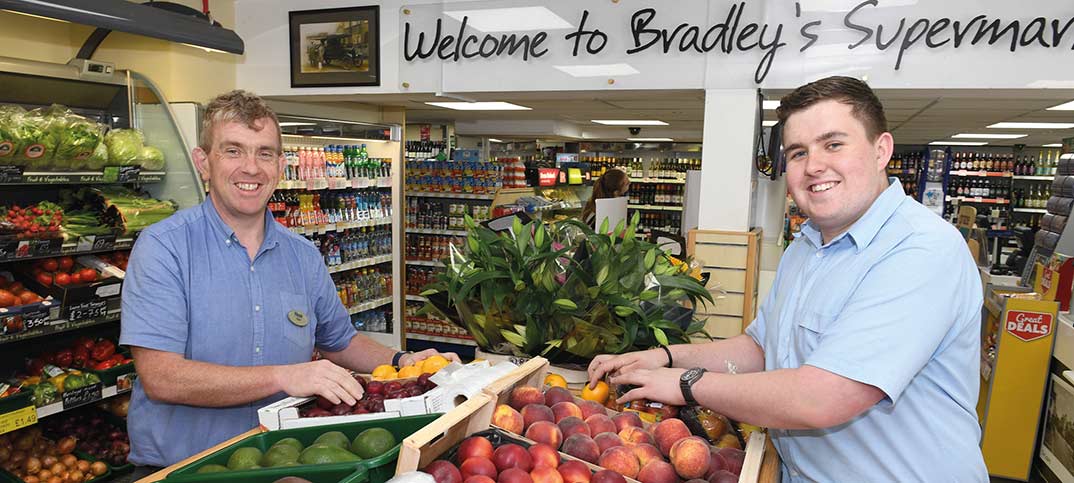 This advice from Jack Matthews' father Paul was the beginning of a challenge which has seen the 18-year-old discover, like his father, that he has retailing in his blood. Helena Drakakis hears Jack's plans for the future of the family's store
For every customer who walks in, give yourself a pat on the back – but it's the 20 that walk past that you need to watch." That is the gauntlet Paul Matthews threw down to inspire his son, Jack, to succeed as the family's fifth generation of retailers.
You might assume the 18-year-old would feel daunted. In fact, he is relishing the challenge.
Now the manager of his father's Bradley's Supermarket in the Leicestershire village of Quorn, Jack has retail running through his blood. "My dad is not retiring yet. I come out with too many crazy ideas for him to relax," he says. But, in the face of stiff competition, it is Jack's fresh thinking that will take the business forward.
Once, Bradley's was the only convenience store in the village, but Jack watched in 2014 as planning permission appeared for a Co-op. Then, on the site of a run-down Budgens on Quorn's outskirts, Waitrose opened its doors last year.
"We didn't change our game plan," says Jack. "We've always been confident in what we have. We had to keep doing what we were doing, but better."
Jack sees his independent store as having the benefit of agility. "If the Co-op want to do something they have to apply to head office, whereas we can adapt the business immediately. If I see a great cereal display on Twitter, I'll think, why don't I do that?" he says.
If the Co-op want to do something they have to apply to head office, whereas we can adapt the business immediately. If I see a great cereal display on Twitter, I'll think, why don't I do that?
Among the ideas Jack has jumped on are offering a craft beer range from local, family-run brewery Charnwood, and gin from Leicestershire distillers, Burleigh.
Being part of the Nisa symbol group has helped him focus on fresh, as well as stock a range of local fruit and veg delivered six days a week. A local butcher and baker also supply the store. And, Bradley's has become the go-to destination for non-food items such as logs and kindling, selling 500 bags last winter.
It is not just the space inside Bradley's that is being maximised. On the outside pavement, Jack has begun hosting a local fishmonger, whose days at Bradley's have already increased from one to two due to popularity.
An artisan baker also sells on the same spot in the evenings and there is an in-store flower shop which, on Mother's Day, created a show-stopping outdoor display.
Three things top Jack's priority list: customer service, fresh and "being the best you can be". "I've changed lightbulbs for customers, dragged logs to their cars, delivered to the elderly.
"You name it, there's not much we won't do," he says, adding that because the business has remained on the same site since 1976 he "knows most customers by name". In fact, his great-great grandfather started the business way back in 1921.
Alongside old-fashioned values sits retail for the 21st century. A digital advertising screen is visible in one of Bradley's windows highlighting Nisa promotions, among other messages. Jack is also building a Facebook and Twitter following. He gets great ideas from Twitter, too. "It's become very powerful, especially for the younger generation," he says.
He has plans to grow sales in several areas, including seasonal produce, as well as co-ordinating displays with events like National Gin Day last week.
"When you're the only shop, people shop with you because they have to, but when you have competition they'll shop in the place that's best," he says.
"We're never going to compete with Waitrose on things like olives because we don't have access to that range, so we look at their weaknesses.
"Waitrose won't be doing a big Father's Day display because they don't have the power to override the order, but we can. You can stand back and watch what the competition do, or focus on doing what you do best," he says.
Visit our Store