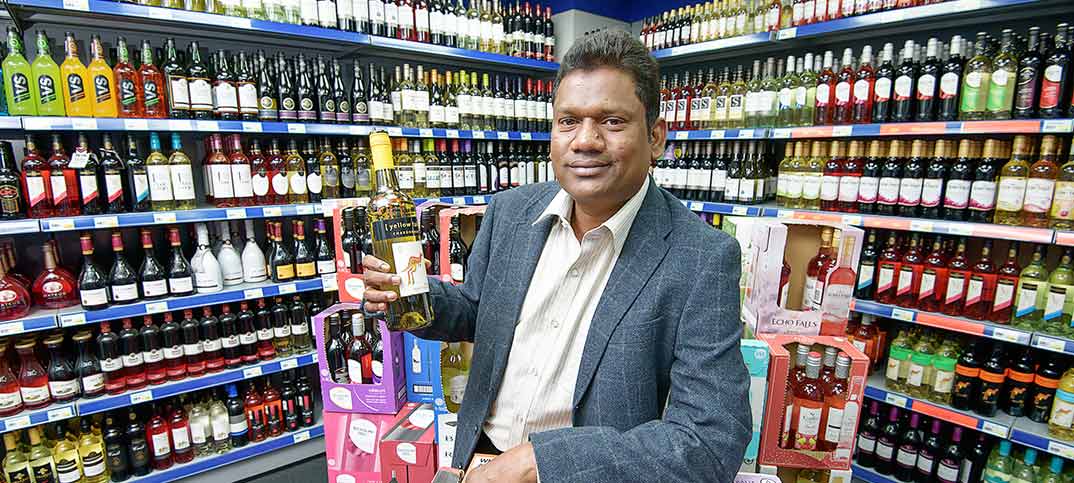 His store has only been open 10 months, but already Tharmalingam Gnanachchandran has 15 staff, turnover up 50% and a place in the heart of the local community.
Toby Hill
reports
In many ways, Best-one Fairways Kirby resembles what most convenience stores across the country aspire to be. Local charity boxes sit on the counter, fresh produce provides a splash of natural colour and a gleaming new coffee machine delivers hot drinks to thirsty customers.
But more impressive still, the 2,900sq ft store only opened 10 months ago and is already registering great success: there are 15 staff on the payroll, and turnover has increased by 50%.
Behind this success stands the store's experienced owner, Tharmalingam Gnanachchandran. Tharmalingam began his retail career in a Chelsea convenience store, where he worked as a shop assistant, before opening his first store in East Ham, east London.
As competition in the capital intensified, he sought another location to base his business, and settled on Liverpool. It turned out to be a good choice – Best-one Fairways Kirby is his eighteenth store in the area. The growth of his convenience empire was recognised by Bestway last year, which awarded him its most prestigious accolade: the Bestway National Retail Development Award.
With so much experience to draw on, what were Tharmalingam's priorities when opening his latest store?
"It's very important to know the local area and what customers are looking for," he explains. "I don't use a uniform standard layout for my stores. I personally look at the area and decide which departments and products to highlight."
He based these judgements on research conducted as he first designed the store, which he converted from a long-neglected pub. The methodology was simple: spending time in the local area, visiting the convenience stores that were already open, and observing their customers' behaviour.
Having developed a blueprint, Tharmalingam moved on to what he describes as "our biggest challenge": enticing customers through the doors in the first place.
"We distributed lots of leaflets and had a grand opening," he recalls.
Then, once a customer base was established, he focused on tweaking the store to more closely fit local demand. "We surveyed customers in store, which helped me decide where to expand."
Tharmalingam recently introduced a fresh bakery section alongside a coffee machine. Quick to realise the importance of community to his customers, he aims to stock local goods wherever possible.
"Our most important products are definitely fresh produce and chilled food," he says. "We get fruit and vegetables from local farms; our 2kg bags of potatoes are very popular." In his chilled section he stocks a range of meats from a nearby butcher, which are also among the store's biggest sellers.
As well as stocking local products, he has sought out other ways to support the local community, such as sponsoring the football and cricket teams. "It's good to spend money in the local community," Tharmalingam concludes. For this reason, he is ambivalent about the introduction of the National Living Wage. "It puts a pressure on the financial side, and the wage bill will increase dramatically," he says. "But at the same time you are paying it back to local people."
While all this attention to local detail is vital, Tharmalingam emphasises that the basics remain crucial. Most important of all: offering good value. "It isn't enough to just offer convenience anymore," he says. "People are looking for value."
To attract the most value-conscious customers, he takes advantage of Best-one's monthly promotional offers. His store receives around 1,000 leaflets; with three members of staff working at any one time, there's always someone available to distribute them around a two-mile radius.
This thoughtful, community-oriented approach to convenience retailing is already reaping rich rewards. But, in typical fashion, Tharmalingam has no intention of resting on his laurels. "I'm waiting for planning permission to install a hot food section in the store, with fish and chips and kebabs, chicken and pizza," he says. "And next year I'll probably try and open another shop somewhere else."
Visit my store