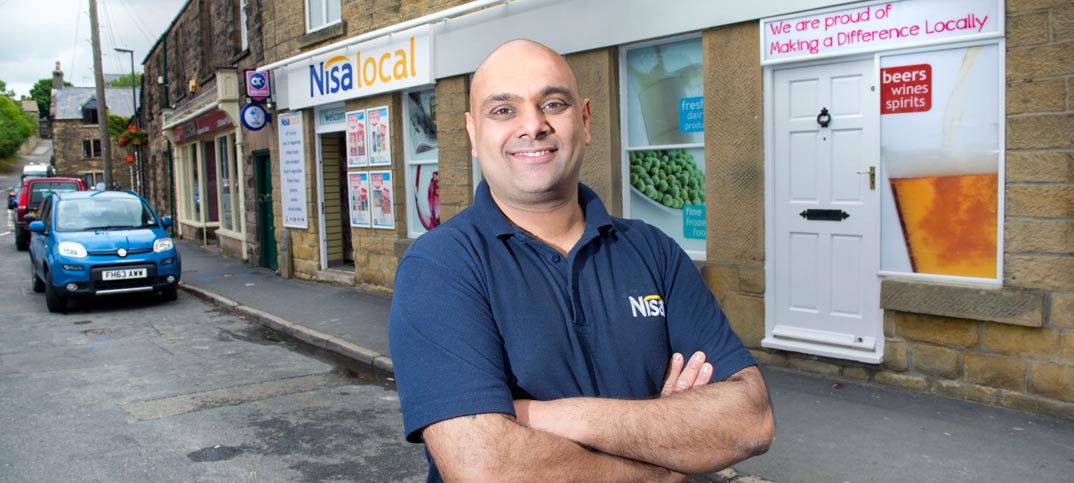 There was no looking back for Paul Sohal when he decided to leave the London rat race behind. Now, reports
Steven Lambert
, his Derbyshire Nisa store is turning over more than £1m a year
After leaving the daily grind of London to run his dad's post office, Paul Sohal decided to take the plunge and open his own store in the village of Crich in Derbyshire in 2003.
Since then, the retailer has turned a tired-looking grocer taking just £3,500 a week into a polished convenience store, which is now turning over more than £1m a year.
And since moving to Nisa in June last year, Paul says sales have continued to grow as he has worked with the company to focus on shopper missions, food to go and offering more value-for-money items.
"People have been telling us the store is looking better since the switch," he says.
"When we moved in June, we looked at every aspect of it and took a look at the whole range to see what was and wasn't working."
Working with Nisa regional manager Andrew Mackenzie and his team, Paul says he has introduced new services and moved popular products to high footfall areas to maximise sales.
"Andrew is absolutely brilliant," he says. "He's encouraged us to take on things like wicker baskets for the fruit and veg and to use clear plastic boxes for crisps, which have improved the look of the shop.
"He also said we should move soft drinks and sandwiches near the front of the store, and more customers seem to be picking these up on impulse."
The introduction of three pieces of equipment – a coffee machine, Rustlers microwave and a Snowshock slush machine – have also been vital in attracting further business to the store.
"We have two schools nearby so the slush machine and coffee machine have been very popular. On an average week we'll sell more than 300 slushes and coffees. We've now introduced a loyalty scheme on slushes where if you buy seven, you get the eighth one free, which the kids love.
"The microwave is also getting used more, and we've introduced things like microwaveable porridge next to it and the coffee machine, and we've had a lot of builders picking these up."
With a wealth of mid- to high-income earners located nearby, Paul says he has the ability to offer a number of premium lines in the business.
"In wines, for example, we have bottles of Chateauneuf-du-Pape and Sancerre at around the £30 mark, which aren't quick sellers, but we do have demand for them.
"We often have people buying these and taking them to the non-licensed Indian restaurant we own nearby."
But he adds that even more affluent shoppers aren't beyond picking up a bargain, which has led him to increase his range of Heritage own label products and £1 lines.
"We must stock more than 1,000 Heritage lines. We have offers such as two for £5 on Heritage pizzas and ready meals and, since they've been given a more premium look, more people are picking them up.
You've really got to know your customers. They should be treated as the most important part of your business, from the minute they walk in the door to the minute they walk out again
"We're also working with companies to introduce more £1 lines. For example, we're just about to get some £1 pricemarked loaves in from Warburtons."
Paul says he tries to stay on first name terms with all the suppliers he deals with, whether they be local or national, something he feels give him an edge over larger competition. "I can go directly to someone like David, who supplies us with bread from the local Luke Evans Bakery, if we have any issues or if we need to get more products in quickly.
"It also helps us when we want to get specific products in for customers. We had one customer who wanted red bush tea, for example, which we don't normally stock, but we managed to get some for her from Nisa as a special deal, and she's still shopping with us."
It's this example that sums up Paul's approach to retailing and has helped him to continue growing his business over the past 12 years.
As he says: "You've really got to know your customers. They should be treated as the most important part of your business, from the minute they walk in the door to the minute they walk out again."
Visit my store