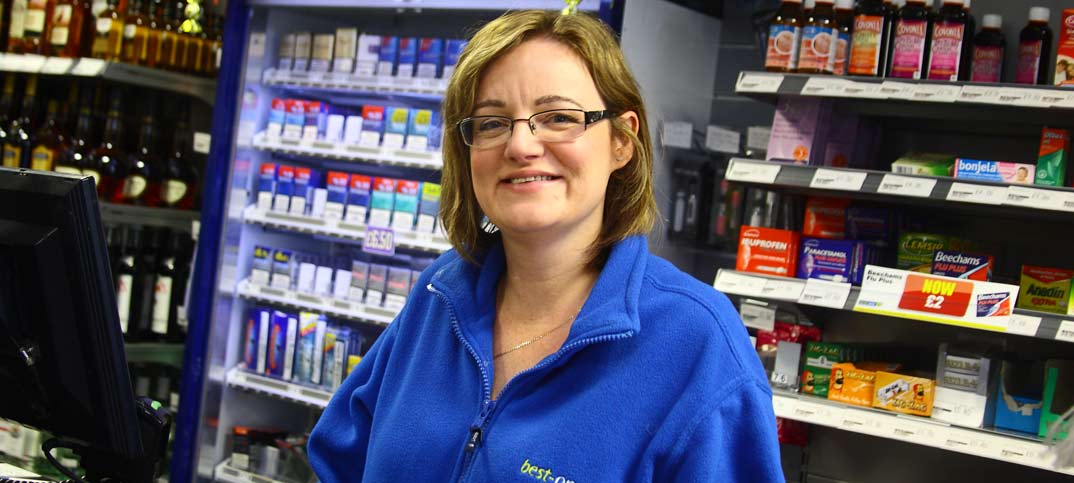 Sam Cupid and her mum Janice have been on a quest to expand their Best-one store in Barrow-in-Furness. Now, with a total of 1,500sq ft to work with, they have won the hearts of local shoppers.
Steven Lambert reports
After a total store revamp and change of symbol group, shoppers have fallen in love all over again with Sam Cupid's new Best-one store in Middlefield, Barrow-in- Furness.
The business, better known to locals as Ormsgill Convenience Store, has undergone a series of drastic changes this year as Sam and her mum, Janice, look to grow their sales and profits.
It's a journey that started 10 years ago when Janice decided to open a small convenience store a few doors down from their current location.
Sam says: "I used to help out in the shop and then my mum moved to a larger store a bit further up the road. I came on board fully five years ago, mostly to help out with managing the books.
"I gradually got more involved as my mum pursued other interests. I thought the store needed a bit of an update and we wanted to work with someone different.
"We had a look around the symbol groups and decided to go with Bestway, as they were the ones who seemed to want to help us the most."
With a new contract signed, work soon got underway on redeveloping the 1,500sq ft store. "We completely gutted it from top to bottom," says Sam. "We added a new floor, shelves, everything really. The only thing we kept were some upright freezers we had recently got in.
"We started in June and stayed open for the majority of the works. We spent £80,000 in total on the refit."
The new business had its official reopening in August and the refit had an almost instantaneous impact on trade. Sam says: "All of a sudden we had people coming in getting trolleys full of shopping instead of just baskets.
"We are located in the middle of a big council estate and around 90% of our trade is local. Also, we don't have too much competition because the next nearest shops are about a 10 to 15 minute drive away.
"We wanted to provide more variety to people who couldn't travel as far but still wanted to get all their shopping from one place."
Sam says working with Bestway has allowed her expand her product ranges and services to accommodate larger shopping trips – everything from pet food to DIY to offering hot drinks with a new coffee machine.
She is also able to offer more lunch and meal options to appeal to the large numbers of families living nearby.
"We've been able to stock a wide range of fresh meat, which people pick up on their way home. For example, we're now offering three kinds of sausages, two cuts of pork chop and four packs of chicken."
It's the personal touch that we offer that the supermarkets can't. That's what makes us different
Due to a shortage of passing trade, Sam has set up a Collect+ parcel service to bring in shoppers from further afield: "We have had people travelling to the store to collect parcels and, more often than not, they pick up a few extra things on impulse."
And having close ties to the community extends beyond the store, with Sam sponsoring the local school football team and providing their home and away kits.
"It's the personal touch that we offer that supermarkets can't. That's what makes us different," she says.
With basket spend and sales already on the rise, Sam says she is keen to consolidate and grow this further by spreading word of mouth and increasing the store's presence online.
"We have a Facebook page for the shop, which I update with offers and deals when we get them in. It's something I want to develop in the future.
"People here aren't as big on things like Twitter yet, but if there are more people joining it locally, we'll look to target them there as well."
Visit my store