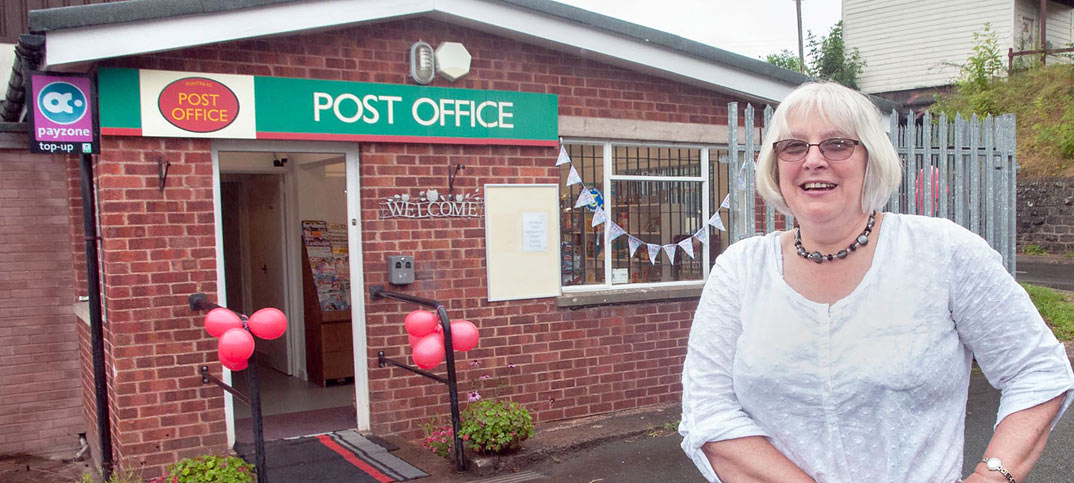 The Farmers Barn, Longtown, Hereford, HR2 0LT
Christine Hope knew how important the village shop and post office was to residents in a Herefordshire village. So, as she tells Steven Lambert, when it closed she felt she had to step in
When the village shop and post office in Pontrilas, Herefordshire, suddenly and unexpectedly closed its doors overnight in May, residents in the village were faced with the prospect of losing a host of vital services.
Step forward Christine Hope, owner of the nearby Hopes of Longtown store, and her mum Jenny, who have come to the aid of locals by taking on and reviving the business.
Christine says: "We're still not quite sure why the store closed down and it came as a bit of a shock. My mum had been helping out there at the time, so after it happened we had a talk about buying it.
"We made some enquiries and, initially, we didn't think we would be able to afford it.
"But it has been such a vital part of the community, so after some negotiation with the council, we have been able to make the figures match up."
After a quick clean-up operation, the revamped store was 'soft launched' earlier this month, with Jenny at the helm and Christine and her team providing support.
Christine says she sees the new site as a work in progress, and is using her expertise of running her own busy independent village store to entice former shoppers back and encourage new trade.
This includes launching a social media campaign aimed at growing further awareness of the store. Christine says: "We have set up a Facebook page for the Pontrilas shop, and we have also been using our Hopes of Longtown Facebook and Twitter pages to let people know that the new shop is open.
"We're also using social media to let shoppers know they can get a free tea or coffee and Welsh cakes when they come down to the store this month."
In addition, Christine and Jenny are encouraging shoppers to pick up suggestion slips in the store to gauge the kind of products and services they are hoping to find there.
"We are asking customers to write down the top five things they would like us to stock," says Christine.
"We have already had some interesting suggestions, including people looking for HP ink cartridges, which we can provide from our Longtown store because it is an affiliate store for Cartridge World.
"News is another area that customers have been crying out for, so we are providing the whole range of local and national titles. Overall, customers have told us they want the store to be clean, tidy and well stocked."
We are getting a mix of customers, and we do have elderly people who can't travel very far. They see the shop as a lifeline
Christine and Jenny are also close to opening a fully-fledged post office service, with a new fortress already installed.
Christine adds: "The shop is close to the A465, so we'll be opening up the post office a bit earlier, at 8.30am, to make sure people can use it before they go to work or during the school run."
And much like her Longtown store, local produce will also play a big part of Christine's latest venture: "We're stocking Tina's Homemade Cakes and AJ Jones bread, and the meat we get from the local butchers is fully traceable back to the source.
"The customer base is very local, so we are planning to expand the range."
Other plans for the future include adding more chilled and fresh goods to ensure the business becomes more of a one-stop shop for residents.
Christine says: "We are getting a mix of customers, and we do have elderly people who can't travel very far. They see the shop as a lifeline because it's a short walk for them and they can't drive to the next nearest shop.
"At the end of the day, we just wanted to do our bit to help the community."
Visit our store