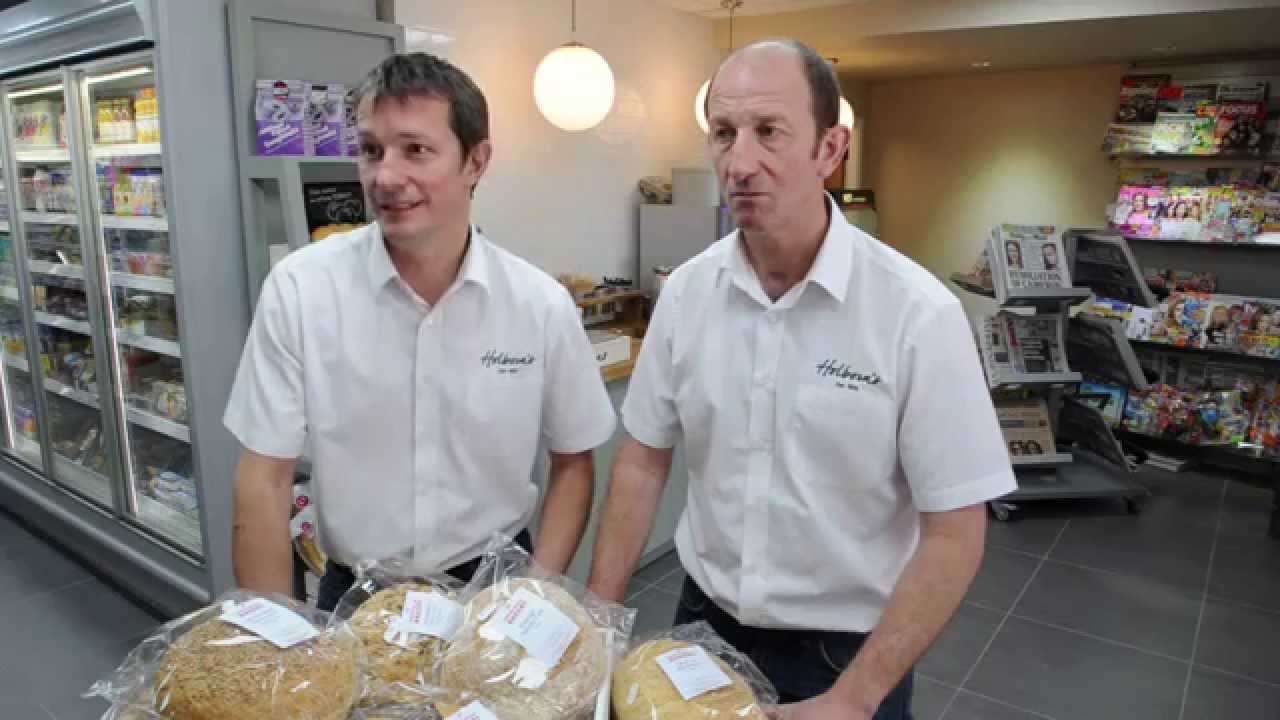 In the second of our RN125 profiles, Dean and Russell Holborn, show Steven Lambert how modernising their 40-year-old store with new technology, food to go and additional services has secured its future
The store looks absolutely brilliant. We'll definitely be coming back again." This is just one of many glowing comments from customers during RN's visit to Dean and Russell Holborn's revamped Holborn's convenience store in Earlswood, Surrey.
The business has been unofficially reopened for a week, but local shoppers are already starting to take note of the wealth of changes that have been introduced. And the hard work is showing the first signs of paying off, according to Russell.
"People who used to buy maybe one item at a time are now buying two or three things, and the people who were buying two or three things are walking away with baskets of shopping."
The move from top-up shop to fully-fledged, modern convenience store has been a nine year journey for the brothers, who took over the business established by their father Danny in 1974.
Dean says: "It is something we had always been looking to do, and we also wanted to do something special for the store's 40th anniversary. So we sat down a few years ago and had long discussion about it."
A plan was formulated to undergo a complete refit and to expand the back portion of the shop to bring the total floor space to just over 1,800sq ft.
Not as easy a task as you would think, according to Dean.
"We had some issues with the foundations and eventually had to pour tonnes of concrete to fill a hole in the floor.
"We must have spent around £250,000 with the building work and the refit, but it has been worth the investment."
The results are obvious from an aesthetic point of view, with bespoke window graphics featuring the store's name and highlighting its 40-year history, while new LED lighting gives the interior a more vibrant feel.
Dean and Russell also believe they are now able to better suit the needs of convenience shoppers. One key aspect to this is the new food to go area situated close to the entrance of the store, which includes a coffee machine and wicker baskets filled with freshly-made pastries, displayed on an oak block counter.
Russell says: "Because of the lack of space we used to have the coffee machine behind the counter and nobody used it. But now it's out in the open with the cakes, a lot more people are helping themselves."
The extra room has also allowed Dean and Russell to expand various categories around the store. For example, the beer and wine section has been increased and now features a table with promotional wine displayed in crates, which feature the store's branding.
[pull_quote_right]We must have spent around £250,000 with the building work and the refit, but it has been worth the investment[/pull_quote_right]
The added space at the back of the store has also enabled them to add more chilled foods, which are housed in new energy-efficient closed door chillers.
"We're looking to save about 40% to 50% on our energy costs in the long term," says Dean.
Technological advancements extend to the front counter, with Holborn's the first store to introduce new customer-facing digital screens from Palmer & Harvey
and the PCMS Group. The screens allow shoppers to see their goods being processed through the checkout, and also act as a display to promote in-store promotions.
"We're looking into using these for local advertising and to promote local producers in future," adds Russell. These local producers are also well represented around the store, with the likes of Chalk Farm bread and Hepworth Brewery beer prominently featured on another display table near the entrance.
Through careful and thoughtful planning, Dean and Russell believe they have struck the ideal balance between modernisation and respecting their heritage – a winning combination to future-proof their business.
As Dean says: "It's like the shop has a whole new lease of life."
Visit our store