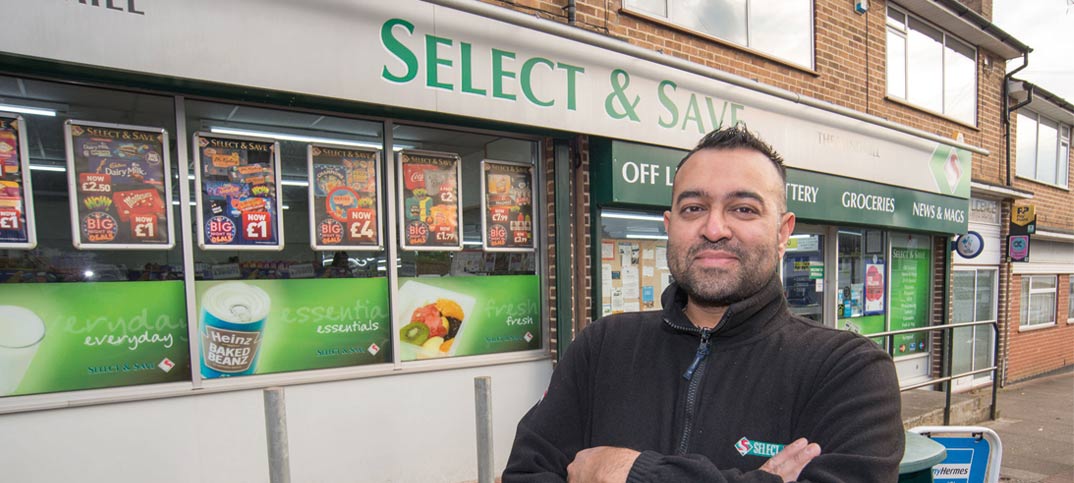 Few people outside of Birmingham have heard of the village of Rubery and fewer still of the Select & Save on Windmill Avenue. But, as retailers and owners of the store, Harj Gill and his family have served the village for more than 30 years, and if you're a Rubery local, there's a good chance you'll know Mr Gill.
Although the business is going from strength to strength now, Harj describes how it wasn't always plain sailing: "Mum and dad bought the store back in 1983," says Harj. "
Things didn't quite go to plan as it turned out once they'd bought the business that the accounts had been falsified, so dad went to work for Rover for a few years and mum ran the store on her own. Dad was getting up at 5am to go to the cash and carry before work. It was a really tough time."
Now, with business booming and the store picking up awards, these early struggles are forgotten.
"The ups and downs make you a stronger person; more determined to make the business succeed. When I look where we started, what my parents – and now me and my brothers – have achieved, we are proud."
Rush and Bob, Harj's brothers, joined the business straight from school, and Harj himself has been in the business for 21 years.
"We each run our own departments – I do fresh and chilled, Bob deals with confectionery and soft drinks and Rush deals with alcohol. Being brothers does make us competitive, but that's great for business. We take pride in what we do and I think that's the real benefit of owning and working in your own business."
The store has undergone several transformations over the years, as Harj explains: "We've had three major refits. Firstly we bought the store next door and knocked the wall through ‒ that made a massive difference to the space we had. Then we extended into the yard out the back. The last extension was in 2011, which allowed us to double the size of our chilled alcohol section to 9.75 metres. Alcohol sales account for about 40% of our revenue so this was a real strategic move for us. Before the extension and refit we took around £19,000 in turnover a week, but we're turning over around £22,000 now."
Being part of the Nisa family, Select & Save is able to offer three-weekly promotional deals and can keep prices particularly competitive on wines and spirits – a big earner for the brothers. "We've got a lot of competition just five minutes away on the high street – a Tesco Metro, a Costcutter, a Farm Foods store and a Co-op. I think what differentiates us is that our customers have always been more than just customers and this store is part of the history of the village.
"We do what we can to give back to the community – last year we gave 460 bottles of water to the local middle school for their sports day, and in November we had an open day with wine tasting, for the adults and face painting and goody bags for the kids. The people here are our friends – people we've grown up with and seen grow up – and that relationship keeps people coming back."
Asked what's next for the business, Harj says there's always room for change and growth. "We're still growing. We've just done a massive range review and we're considering dropping DVDs. We've also just introduced fresh flowers and a coffee machine and they're both doing really well. We're also waiting for an LED screen to be delivered from Highstreet Digital. The figures suggest we can boost sales of our promotions by about 12% by showing them on the screen," he says.
And with the family keen to keep the store – and their community – up to speed, Harj is looking at getting his store a better online presence. "We're looking at getting into social media as everyone has a smartphone these days and we see Facebook as a way to connect on another level with the community without spending hundreds on advertising."