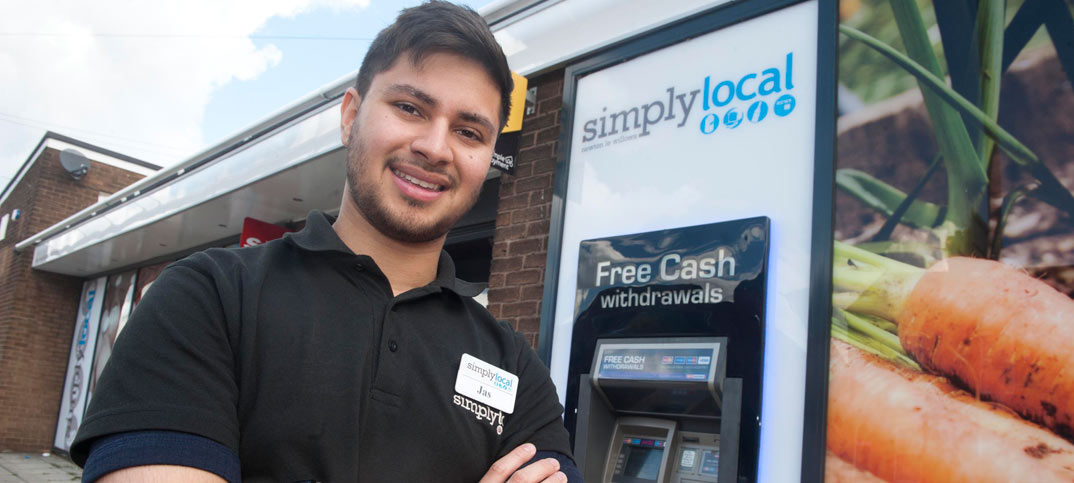 Jas Bhattle quit university to start a career in retailing, taking over a former social club in Merseyside. But, as Steven Lambert found out, he's totally in tune with his customers
Ever since quitting his university studies after two years to pursue a career in retailing, Jas Bhattle has leapt at every possible opportunity to improve his skills and develop his Simply Local store in Newton-le-Willows, Merseyside.
After taking over the business – a former social club – in March 2013, Jas quickly saw the potential to create a store that combined quality fresh produce with excellent value for money to appeal to his varied customer base.
He says: "When the site came on to the market we leapt at the chance, as we didn't want Tesco taking it over.
"We have parking space for 50 cars and a big council estate close by. We do have quite a wide mix of customers, but even our more affluent customers are still looking for bargains."
Eye-catching deals and promotions have, therefore, been vitally important in drawing customers in, especially with a Co-op nearby. Jas says: "We have a large alcohol section, especially on wine, where we have offers like three for £10, which is popular. We even do offers on the more expensive bottles, where we can offer a £9 bottle of Wolf Blass for £5.99 or even £4.99, which shifts a few extra bottles."
Jas has also established a close working relationship with discount goods supplier OTL, which supplies the store with a large range of food and non-food items priced at £1.
"It all sells well, everything from dog toys through to noodles and sweets," says Jas. "We've even started putting some of the products on at £1.19 and two for £2 deals and they're still going strong.
"We're now talking to OTL to expand the range, and we're hoping to take on things like banners, napkins and paper plates for birthdays."
Being a Simply Local, fruit and veg is another key part of the store's makeup, with wicker baskets and wooden gondola ends used to bring a more rustic and appealing look to displays.
Jas says: "We work with a local supplier who gives us good prices and margins ranging from around 25% to 40%. We have 500g punnets of grapes for £1, while we have 7.5kg bag of potatoes at £2.49.
"We've also increased our range of fresh meats and now offer everything from steak fillets through to minted lamb. We're getting these through a wholesaler at the moment but we're now trying to find another local supplier who can help us with this."
[pull_quote_right]You've got to find the things that are going to take your turnover to the next level[/pull_quote_right]
Meanwhile, Jas is doing his bit for the community and those less well off by working with the Newton and Earlestown food bank scheme. Shoppers can leave tinned food, biscuits, sweets and other goods in a trolley by the store entrance, which is then distributed to worthy causes.
Just over a year after opening, Jas has been able to increase weekly turnover by 25% – but he doesn't want to stop there.
"The floor space is 2,400sq ft but the total size of the site is around 7,000sq ft. We want to split the remaining space into two units – one which will have an American-style diner and café and the other where we'll open a pub serving Indian food.
"We're just finishing off the diner at the moment. We're hoping to have it open by September, and we'll open the pub at a later date. I think we can easily add 10% to our turnover when we get it up and running."
Jas believes fresh food and food service are the two big growth areas in convenience, and feels other retailers could also benefit from investing in these markets.
"Some retailers are worried about the wastage from fruit and veg but these are the products that customers are coming into stores looking for. You've got to find the things that are going to take your turnover to the next level."
Visit my store