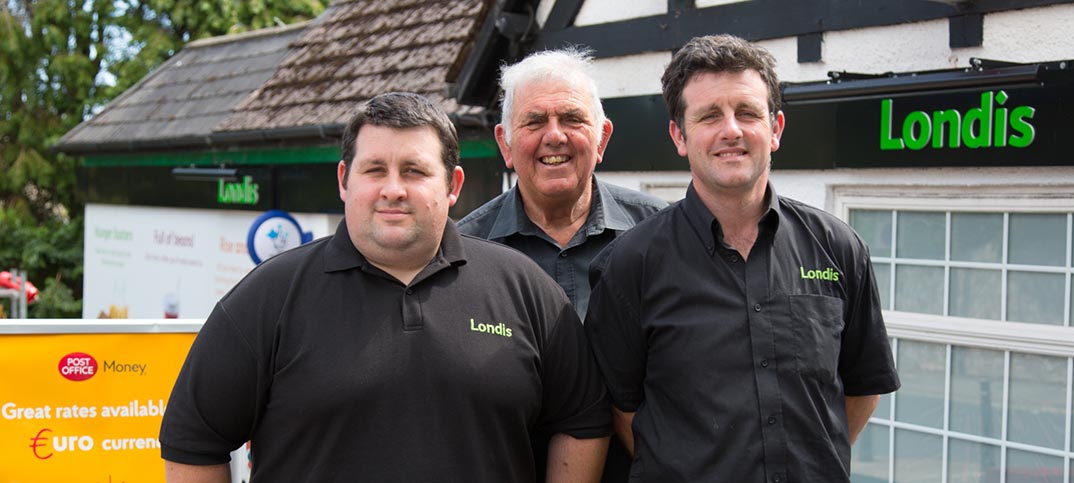 Despite the market being increasingly tough, Torquay retailer Chris Herring has never been fazed. Retailing is in his blood, and he knows how to use being an indie to his advantage.
Greg Wilcox
finds out how

                       
Many children dream of becoming a footballer or pop star when they grow up. But Chris Herring had his sights set on just one job; joining his parents in running the family shop in Torquay.
"It was always assumed my brother and I would go into the shop, and I never toyed with the idea of doing anything else. It's in the blood," he says.
Chris's dad, Phillip, has run Londis Shiphay Post Office and Store since 1981, having set it up with his wife, Elaine, and he still runs the post office side of the business.
Chris joined the fray in 1989 when he was just 16 and his younger brother, Pete, completed the team 10 years later.
For many people, the idea of working day-in, day-out with their parents and siblings might be a nightmare. But while Chris admits it's not always familial bliss, he says the situation works well.
"Like most families we have our ups and downs but we all get along well together.
"My brother and I oversee the running of the business and my dad, who's 71, is always there to offer advice as and when we need it.
"If we haven't got something right, he's happy to lend a helping hand. You're never too old to impart advice, and it's still very much a family-run business," he says.
The business has changed a lot since the Herrings sold their first chocolate bar back in the 1980s. Today, the Shiphay store is one of four run by the family, with the other three managed by non-family members.
Business at Shiphay is going well, says Pete, which is something he attributes to two factors.
"We're doing well because of the range of stock we sell and because we've refitted recently. The two go hand-in-hand.
"Local produce is really popular. We try to include as many lines as possible, sourcing things like local potatoes and Devon clotted cream," he says.
The shop's chilled range is also growing fast.
"Our chilled sales are up 25% because the range we get from Londis is very good. They provide a one-stop service for their stores which is great and there are no membership fees.
"Londis has given us great support with our range. They have great brands with high margins that are 6% higher since we joined them and we can promote a lot of it in-store with free PoS from them too."
Investing in a refit earlier in the year is also paying dividends, with sales up 15% since the family made changes to the store's layout.
"The shop used to be cluttered and the shelves were higher, so we opened the aisles up, widened them and lowered the height of the shelves. Doing this has created more space for our customers to shop. We've also increased our product range across the board, so it's a more modern-looking shop."
The brothers are keen to point out, however, that the popularity of their new-look shop is also due to established ranges.
In some ways, the store was a trend-setter. It has been serving hot food to go for five years, way before the current vogue for serving ready-made meals in store.
"We sell a lot of hot food to go like burgers, baps and sausage rolls, which are all popular," says Chris.
"We serve lot of transit workers, plus there's a hospital down the road and people pop in all the time and have breakfast in the shop.
"The burgers cost £1 and when people buy them they also buy drinks and crisps."
The store's range of soft self-serve ice cream is also an attraction for customers, he adds.
After so long in the business, and with retail in his blood, it's perhaps not surprising that even though the convenience market is increasingly tough, Chris isn't worried about the future.
"These days, we have to be leaner and keener. But being an independent, we can react quicker and change offers on a day-by-day basis. I don't worry about competition."
Visit our Store