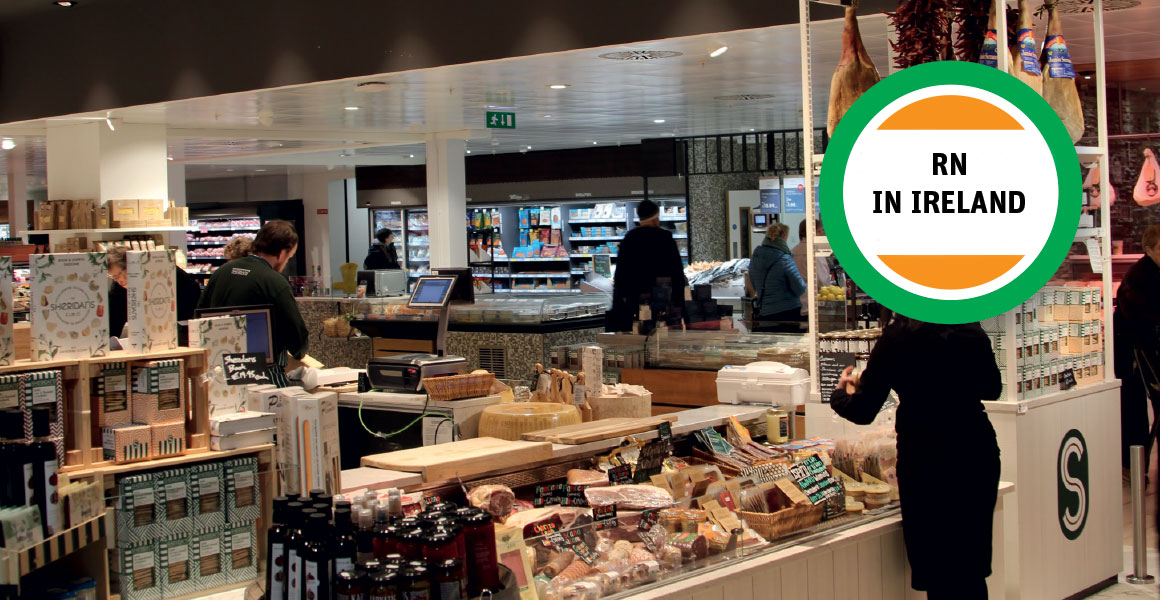 Cornelscourt Shopping Centre, Bray Rd, Cabinteely, Dublin , D18 C7W7
The Dunne family owns more than 110 shops in the Republic of Ireland and is intent on ensuring that each one of them is a destination store. betterRetailing finds out more
There are not many better signs of how much Ireland values independent stores than the fact that two of them are the country's biggest retailers. With a 24% share of the market, Dunnes ranks above Musgrave – owner of SuperValu and EuroSpar – at number two, with Tesco the third largest.
But the chain faces a similar challenge to retailers of all sizes in the UK, with Aldi and Lidl among the fastest-growing companies in Ireland. Rather than getting locked into a price war, as has been the strategy for many multiple retailers, Dunnes has responded by doing the opposite – pushing its premium positioning.
While its scale is far removed from many UK independents, its successful strategy is worth noting. Its flagship store in Cornelscourt is not located in a particularly affluent area – more famous for its commercial properties than its local community – but it has made itself a store that people are willing to travel to. It has done this through strategic partnerships, technology and staff empowerment.
Rather than trying to become experts in all areas as a business, it has teamed up with companies that are already known for what they do. Its store is broken up into 'pods' in partnership with these businesses, such as O'Connell Fishmonger, Sheridans Cheesemonger and Baxter & Greene Deli & Market, which specialises in gourmet food, such as quiche, fish cakes and pies, as well as packaged pizzas and hot meals ready-to-eat from a self-serve cabinet.
Behind floor-to-ceiling windows, butchers from a brand called James Whelan prepare fresh cuts of beef, leaving little doubt in shoppers' minds about the freshness and quality of the product.
"We trial everything at this store first before rolling it out. We have a very simple saying here that if Carnelscourt sneezes, the whole group gets a cold. We have to get it right," says general manager Padraig Kearney.
"The Dunne family shops here. When you've got your owners living across the road from you, you wake up very quickly. Everyone who works in management here is hands-on."
Store-level managers have an incentive for the store to succeed. Retailing and running a successful store is considered as a craft or an art form by the group, and managers are rewarded accordingly. "As a group, we don't have central distribution, everything is still ordered direct. Store managers are given a level of responsibility in ordering and managing products and waste," Kearney explains.
But this doesn't mean that managers are left without support. Staff are backed by sophisticated ordering systems that enable them to maintain complete oversight of the store. "With our system I can see every unit of stock that's in the store today live. I can see real-time data on any portable device," he says.
"If someone comes in and buys something, I can instantly see that it's been sold. We can also see our promotions cycle, look at where we should place promotions and see where our hot spots are. Managers aren't in the office, they're right here on the shop floor."
The future for Cornelscourt is to physically expand and introduce online ordering. For the group, it is to continue developing concepts and seeing where in the country they can work. "In 10 years, we believe every store will have a Baxter & Greene. We've started to bring a lot of our stuff in house, so in the back we want to have our own kitchen and produce more here for our other stores in the area," he says.
Find Dunnes
Explore Dunnes