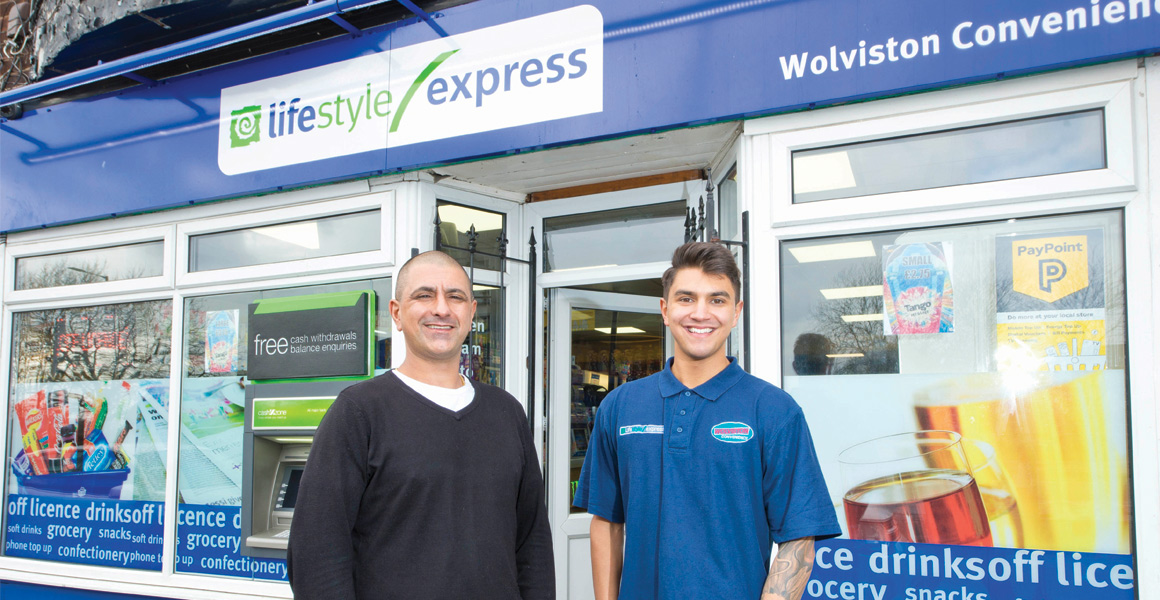 Award-winning retailer Bay Bashir has built a reputation for running fantastic stores in poorer areas around Middlesbrough. So what happened when he opened a business in a nearby affluent suburb? Alex Yau reports
For the past 20 years, multi-site retailer Bay Bashir has won awards for creating a successful convenience model in an area of Middlesbrough with a high crime rate and low-income residents. The foundations of this success lie in the fact Bay and his staff go the extra mile for their community, which helps him to reap a weekly turnover of £50,000 across these three Lifestyle Express shops.
"I've seen many of my regulars grow up and know them well," says Bay. "I've funded kits for the school football team nearby. Sometimes, I've even caught kids stealing, but I explain why theft is wrong rather than punish them. It's not for recognition or financial gain. I just want to give back to the area I was brought up in."
Bay's dedication to the area has earned him many plaudits from residents, but the latest step in his retail journey has involved venturing into unfamiliar territory to open a new store in 2017.
His latest 600sq ft store is only a 20-minute drive away from his other shops in Billingham – yet is an area with an entirely different customer base.
Here, Bay's challenge has been to put all he has learned from his other stores into practice and tailor the store's range to cater for a more affluent customer base. A combination of his own experience and advice from suppliers has helped him achieve this.
Whereas beer sales were higher than wine sales in his other shops, for example, Bay soon discovered customers in Billingham had the opposite tastes. He therefore merchandised brands such as Blossom Hill and Yellow Tail across the top of his 3m chiller, a move that has driven alcohol to contribute 30% of the shop's overall sales.
Bay also achieved a rise in confectionery sales after working with Ferrero.
He says: "Ferrero recommended I merchandise its products on the bottom shelf. I thought that wasn't the best location to maximise confectionery sales at first, but it turns out sales of Ferrero products increased 300%."
Bay's experience of introducing high store standards has also paid dividends. It has helped him counter competition from a nearby off-licence, Londis, Sainsbury's and Tesco Express, as well as repair the store's poor reputation among locals.
"It was in bad shape. There was a horrible odour and an infestation problem, and it had a terrible reputation for standards and service," says Bay.
"I spent £5,000 over two days replacing unsightly and old fixtures with modern ones and cleansing the store of its other problems."
All this work to bring the shop up to scratch has paid off, he says.
"Within days of opening, residents commented on how modern it looked and on the friendliness of the staff. It's drastically different to how it used to be."
The momentum Bay has created shows no signs of slowing. A year since opening, weekly turnover has increased from an average of £2,200 to £13,000. Bay now plans to add a 4m food to go section with hot pastries and coffee in the coming months to boost sales still further. With no nearby competition from cafés or restaurants, the new store is perfectly placed to provide these services to residents.
With his sights already set on another store opening, Bay is clearly hungry for more.
"It's been a major investment for me, with many challenges, and I questioned whether the new store would work," he says. "But there have been nothing but positives since it opened a year ago, and it's turned out to be one of the best business decisions I've ever made."
Find my store: