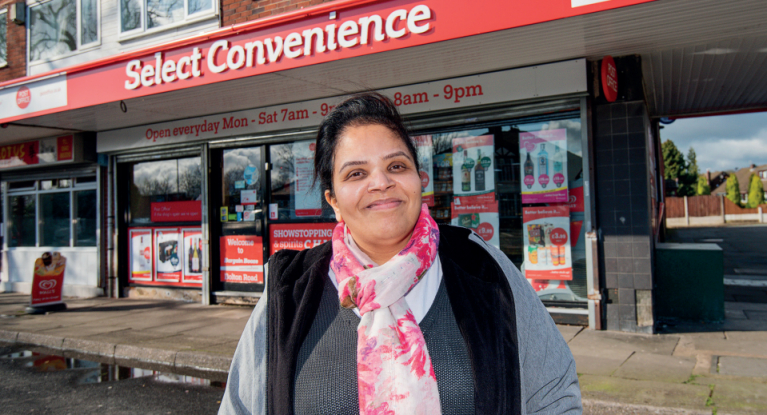 204 Bolton Road, Atherton, Manchester, M46 9HQ
Always being social
Vasanti Jesani and her family bought Bargain Booze Atherton in 2010, but up until a year ago it was mainly run by her staff. However, following the departure of key team members, Vasanti made the decision to re-enter the business full-time.
"I like talking to customers face to face, and I think they appreciate us making a conversation with them," she says of her decision to return to the shop floor.
Delivering great customer service, she adds, is key to her success.
The shop's customer base is mainly local, with older customers visiting in the morning and commuters visiting after work. "We get a lot of elderly locals and they come in just for a chat, which is great that we have that interaction with them," she adds.

To set herself apart from the competition, Vasanti focused on growing her alcohol sales. "My store has always been known for its alcohol range, and I've noticed that grocery doesn't really work for us," she says.
Vasanti has dedicated half the store space to alcohol, focusing on gin and wine. As the category has grown, Vasanti has noticed the need to cater for different budgets. "We have price-led shoppers, who will typically spend the least on wine, but we also have shoppers willing to trade up and spend £10 on a bottle," she says.
Red and white wine are top sellers. Traditionally, sales have been driven by offers, but more recently she has encouraged her staff to actively make suggestions to customers.
"A lot of shoppers stick with what they like, especially when it comes to wine, but we've started recommending products, and customers will happily try something new at least once," Vasanti says.
Offering something unique and being there for her customers is always a top priority. "Every day is different, and I like the challenge of retail – from sourcing new products to providing great customer service," she says.
What I do well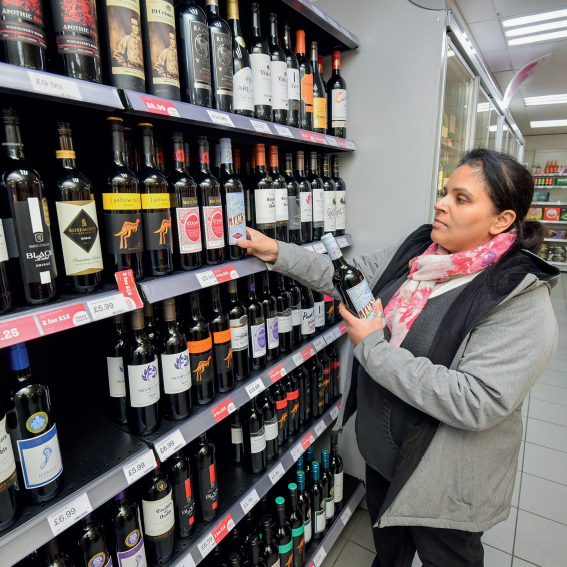 Vasanti's strongest category is alcohol, and she often recommends new products for her customers to try.
"Upselling has worked quite well, but I don't consider it upselling – I'm just encouraging my customers to try new things," explains Vasanti. As a shopper comes in, if they are browsing or buying a bottle of wine or craft beer, she and her team will suggest a similar product they've tried – or another customer has recommended.
"Our shoppers will usually try lines that we suggest because we've taken the time to build trust, which is incredibly important to driving sales," she says.
Most national trends haven't found success in Vasanti's shop, but gin has taken off. "We stock 37 lines, and shoppers are definitely more open to experimenting with gin compared to wine. We also offer a bottle of tonic water free with each gin," says Vasanti.
The changes and their impact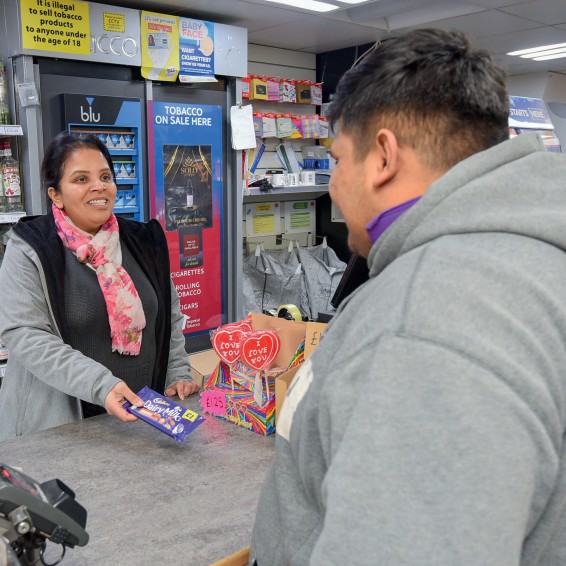 A major goal for Vasanti is improving customer service. "Nobody walks into the store without being spoken to – it's fundamental for the business," she says.
Vasanti believes customer service is even more important with the uncertainty of the coronavirus. "Being polite to your customers and going the extra mile is key to surviving – it's what your shoppers are going to remember."
She decided the way forward was focusing on her bestselling categories, like confectionery. "I noticed that shoppers were choosing sharing bags over single bars, so I made the choice to delist a lot of my range," she says.
"It won't work for everyone, but it's worked brilliantly for us. Shoppers trust they're getting the best price, too." Many of Vasanti's customers look for value, so a lot of her range is price-marked to communicate fair prices.
The challenges I face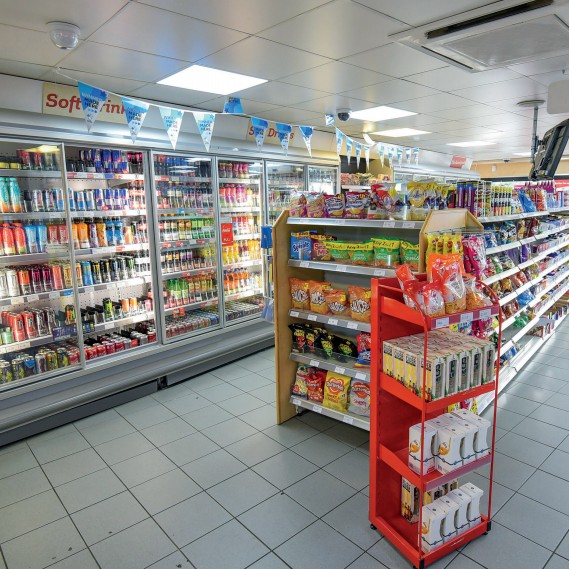 Nearby competition and sourcing new products are Vasanti's biggest challenges.
"Multiples often have access to new products before convenience and it's frustrating that I sometimes can't get them for my customers," she says. To combat this, she prioritises recommendations from her shoppers.
"One customer asked me to source a red wine – Jam Shed – because they could only get it from Tesco. It is now a bestselling line in our shop."
Vasanti says the relationship she's built with shoppers has helped her know what products are on the market. "Trust is key. For multiples, you're just a number, but in convenience you can get to know your customers," she says.
To further expand her reach, Vasanti plans to launch a delivery service.
"I've spent time building a relationship, and now I want to go the extra mile."
How I stay competitive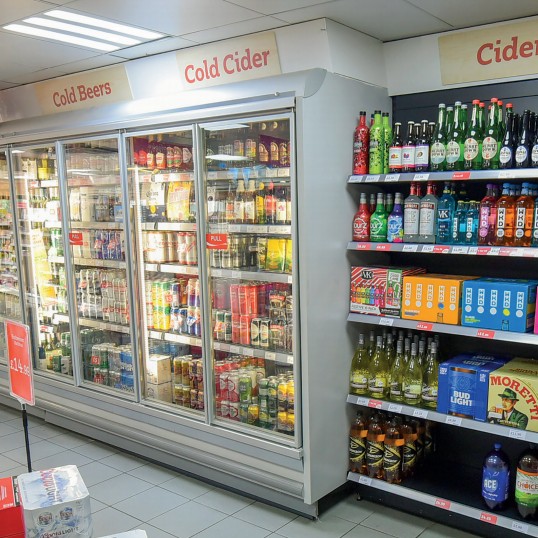 "We stock what our customers want," explains Vasanti. With a Morrisons and Asda nearby, she had to find a way to offer something unique to her customers. "We focus on what we're good at, which is alcohol and customer service," she says.
Every customer that enters the store is greeted with a smile and a 'hello'.
"Engaging with shoppers is crucial. Our customers know they'll be treated on an individual basis and greeted by their name.
"This makes them comfortable asking us for new products, too," she explains.
With older customers visiting the store every day, tackling loneliness is high on the store's agenda. "Some of our customers come in just for a chat, and it's up to us as retailers to deliver this," she says.
"In our community, everyone helps out everyone."
Where my biggest profits come from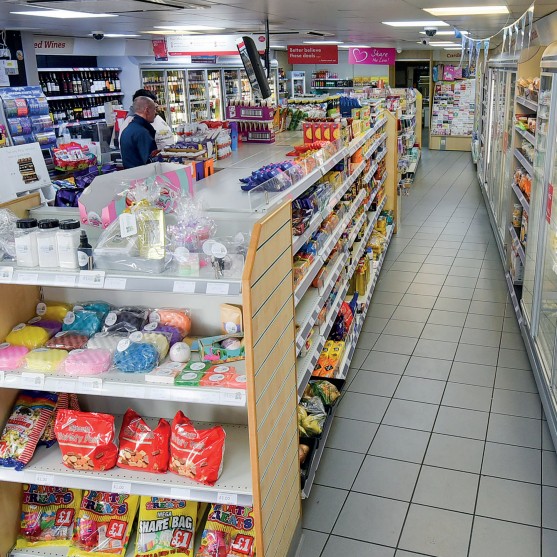 Being a community store, Vasanti tries to help local businesses where possible. This includes a locally- sourced range of bath bombs and soaps.
"They have been incredibly popular – I was quite surprised. I started stocking them as a way of helping a local business," she says.
"We dedicated one shelf to them, but have since expanded to two. We're finding our shoppers now ask for specific scents and the supplier often comes through for us."
Knowing the importance of community, Vasanti plans to branch out to more local suppliers to improve her shop's reputation and help out other businesses.
Vasanti often reviews her range, with new products hitting the shelves regularly. "We always stock new products by the till to increase visibility," she says. "But to keep sales moving, you have to change things around."
Find Bargain Booze Atherton
Read more of our store profiles where we visit independent convenience retailers to showcase their fresh ideas and unique insights