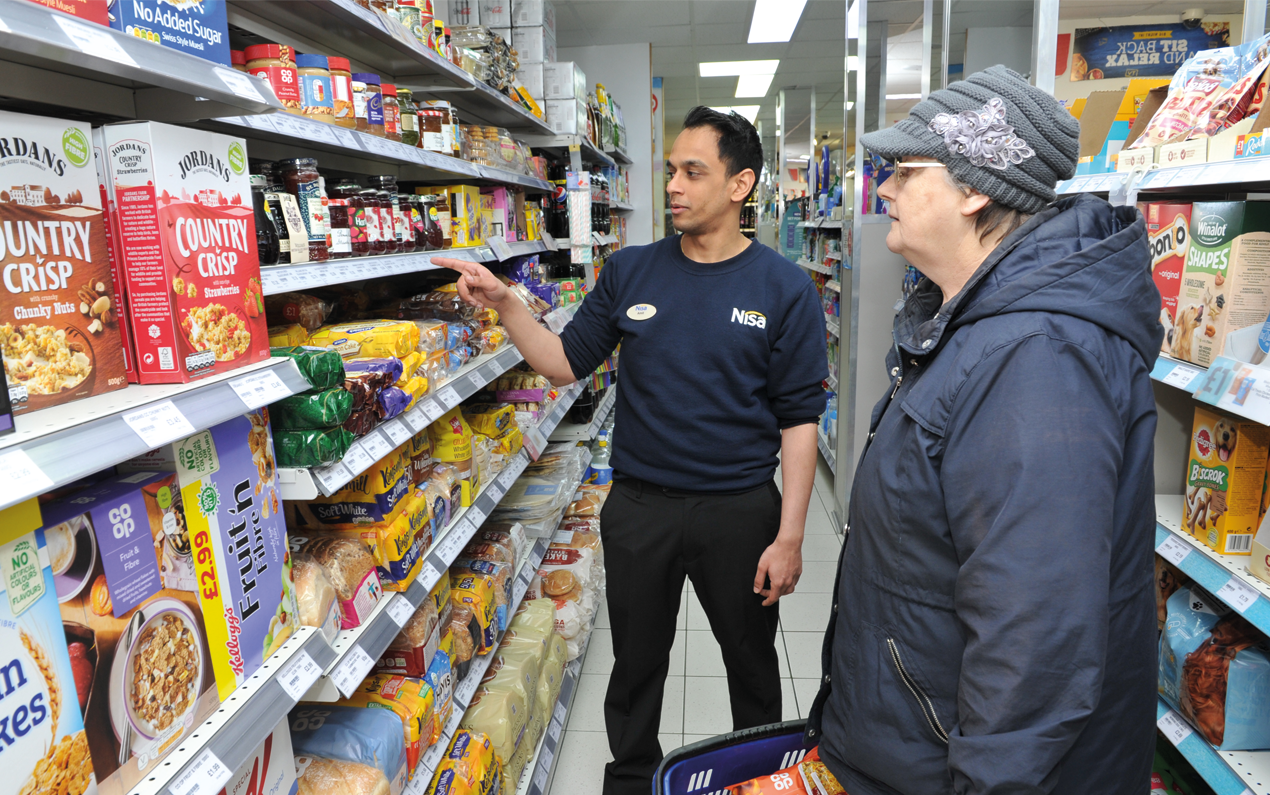 16 High St, Fenstanton, Huntingdon, PE28 9JZ
Approaching one of the hottest weekends of the year, one which saw people from across the country tuning into the Champions League final, Amit Puntambekar, from Ash's Shop Fenstanton, knew his customers' shopping missions would have changed.
For his Friday morning delivery, he ordered two cases of snack-sized sausage rolls, aiming to have something in stock for customers looking for picnic food, or something easy for a night in watching the football. By Saturday afternoon, only half a case of sausage rolls was left.
"What customers buy varies depending on the weather, and for that reason I'd say we're probably changing our fresh range every two-to-three weeks on average," he explains. "It's hard to predict, but when it's hotter, we'll get in more quiches, barbecue packs and things like that.
"I always try to imagine what I want a shop to look like," he continues. "It's all about availability. If a customer comes into your shop and they don't see what they want, they'll lose trust in your store."
Ash's Shop is located close to a major road, providing frequent weekday footfall from builders and other workers looking for ready meals and snacks. Between Wednesday and Friday, however, he sees an uplift in Co-op evening meal products.
To spot trends, he strikes a balance between using EPoS data and more traditional methods. "I'll use all these assets to build an overall picture," he explains.
"Say, for example, I can see from EPoS data that we're selling Scotch eggs steadily through the week, then on Thursday we don't sell any. I'll go to the shop floor to have a look. Maybe the aisle hasn't been faced up."
He believes it's more important than ever that retailers take advantage of the opportunities offered by the data available to them.
"You can save money by working on the till for a few hours, of course," he says, "but you could be losing money elsewhere if you're on the till instead of taking advantage of all this information at your fingertips to make the shop as good as it can be."
Amit strives to strike a balance between not alienating his loyal, regular customers while also bringing in new transient footfall.
"News and magazines are still more than 5% of our sales," he explains. "That's more than we get from our frozen food. Early in the morning, we still get 10-15 customers waiting outside to buy their newspapers." To keep this local customer base, he also ensures there's always a range of offers on core fresh products, such as dairy and butter.
For attracting more transient footfall, a recent success has been a Tango Ice Blast machine.
"I knew some of my friends were driving to the cinema, just to buy a Tango Ice Blast," he reveals. "I saw an opportunity as we're closer than the cinema for a lot of people and we can do offers on them."
In the first week, they put a buy-one-get-one-free offer on Tango Ice Blast, alongside posting about it on their Facebook page. "Now we've got people travelling to our store from 10-15 miles away, and then we're getting incremental sales on top of that," he says.
Vaping has also been another key growth category for the store. Again, he's found keeping availability high in the category has really paid off.
"When I started, we were making hardly anything on it. Now the category is worth £150 to £200 a week for us," he says.
Looking ahead, Amit is now in the process of preparing a major refit of the store, one which will include significant expansion of the chilled section. It's driven in part by a major new housing development in the village, and Amit's desire to keep the shop relevant. "You need to keep looking to the future," he concludes.
Find Ash's Shop
Explore Ash's Shop