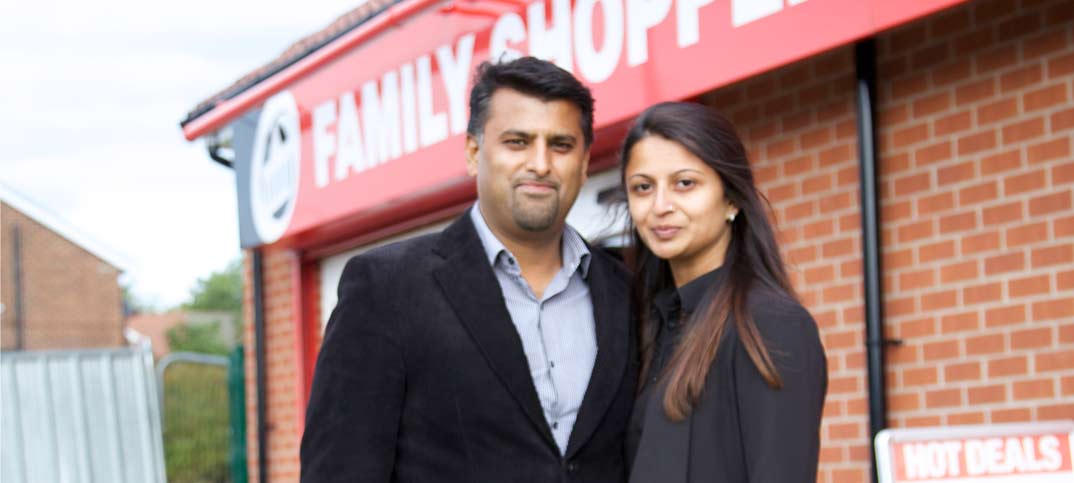 The media tells us Britain is out of recession, but hard-working shoppers still need to be as cost-conscious as ever. Steven Lambert meets a couple who know what their customers want in cash-strapped times
In 2013, Sunita and Suresh Kanji decided to take the plunge and set up a brand new convenience store designed to meet the growing need for value for money products and promotions among their shoppers.
A year later, in May, they opened their 2,000sq ft Family Shopper store in Little Hulton, Bolton, at a time when trends towards deep discounting have never been greater.
"Value is vital for our customers," says Sunita. "You only need to see what has been happening with Tesco recently and with more people going to Aldi and Lidl, that is what shoppers are looking for."
Sunita and Suresh have been running convenience stores for 11 years, including one that used to stand opposite where there new store now stands.
Sunita says: "We ran the old shop for six years, and were renting the property at the time. Then the council said they wanted take it over and turn it into flats.
"Fortunately, we were able to get planning permission for a site across the road, which used to be an old pub, and we agreed with the council to create seven homes and a shop."
The next step was finding a symbol group that would best suit their needs and those of their customers. They eventually settled on Booker's Family Shopper discount fascia.
Sunita says: "We liked the concept and thought we could carry it through here.
"We have a big mix of customers here. We have a home for the elderly close to us, we have parents and their children, single mums and a big council estate. I would say it is quite a close knit community, and everyone's looking out for a bargain at the moment."
With this in mind, offering eye-catching deals and keen pricing on core products such as soft drinks, alcohol and chocolate, along with general groceries, has been key for Sunita and Suresh – especially with the likes of Iceland, Farm Foods and Morrisons on their doorstep.
"We keep a close eye on what the other shops are doing and we compare our prices with theirs on a regular basis," says Sunita.
"We match them for the most part and even beat them on some lines. For example, we can sell a four pack of Foster's pint cans at £5.49, which is £1 cheaper than others locally, and that sells all day long."
"We also have constant deals in every aisle, everything from cans of soft drinks at three for £1 and chocolate bars at two for £1, which keeps people coming back to us, and the Euro Shopper range is really popular as well."
The store also houses a robust range of non-food items from discount supplier OTL, with the likes of hammers, gardening equipment and other accessories all priced at £1.
But the couple knows from experience that bargains mean nothing if you don't have the customer service to back them up. Sunita says her team of 12 staff all live locally, which helps give the business a stronger community feel.
You've got to be in the shop daily, get your staff trained, and keep the things in that customers will keep coming back for
She adds: "All our staff have NVQ customer service training, while three of them have done a supervisor course and seven have their own personal licence.
"We also do things like a second chance lottery, which we draw every Sunday and give away a bottle of wine, and we promote this on our Facebook page as well."
And the couple are already reaping early rewards from their efforts. Sales have grown by 35% since the official opening in May, while average basket spend stands at around the £6 to £7 mark, an improvement from their previous convenience store.
Asked what she puts her retailing success down to, Sunita says: "Hard work and listening to your customers. You've got to be in the shop daily, get your staff trained, and keep the things in that customers will keep coming back for."
Visit our store