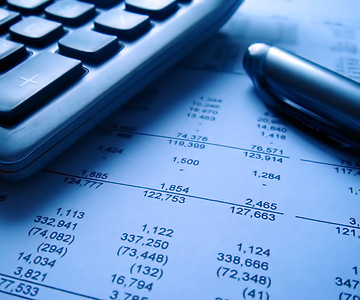 When we sold our business we transferred it as a going concern and needed to advise HMRC that we wished to de-register from VAT. This done we were given until 18th November to get our final period VAT return submitted. With the cost of selling the business and a period adjustment included in the return we were due a refund.
VAT registered businesses are always open to receive a visit from one of the HMRC's compliance officers. During the 22 years we have run our shop we have had 3 inspection visits and the last one was more than 10 years ago. It came as no real surprise that we recently had a phone call from the HMRC asking to arrange an appointment for one of their compliance officer to visit us.
We took the first date given to get the inspection dealt with quickly. The confirmation letter that was emailed to me advised us that we would need to have our business paperwork for the last 4 years available. As we had already delivered most of the 2010/2011 paperwork to our accountant we had to get it back and check that we had all the evidence for the VAT claim and anything else we thought that the officer may want to see. The compliance officer arrived and with his paperwork & notebook out on our kitchen table he started to ask about our business sale and VAT refund claim. He wanted to know who were the directors of our former business and what we were planning to do. He asked who we had sold the business to, their contact details and what the shop's address is. He also asked us to describe what the business did and how many staff were employed.
All these details noted he wanted to understand why we were claiming a refund of VAT. We have used Total Accounting Service of Bognor Regis to undertake our VAT accounting for 20 years and they provide us with a record booklet every quarter, the officer wanted to see the latest one. After I had explained the records he went through the booklet asking to see the higher value invoices with the larger VAT amounts. Our key supplier that all these invoices were from was Capper & Co, our Spar wholesaler. He also inspected the invoices from our business transfer agent and solicitor for their work that lead to our shop sale.
Having been through all the evidence the compliance officer was satisfied that our claim was legitimate and he passed the refund for payment.
Another job done!