IAA #CommunityStars is a virtual event aimed to help independent retailers tackle new challenges day-to-day, including those bought on by Covid-19, price increases and changing consumer demand.
Although restrictions have ended in England, with mask mandates removed in Wales last week (28 February), some restrictions remain in Scotland until 21 March, and retailers continue to be faced with new challenges, such as rising inflation costs, the energy crisis and ongoing availability issues. These events offer insight and tools retailers can apply to tackle these hurdles, develop their business, and provide for their customers.
In this month's session, Samantha Gunston, head of events at Newtrade Media was joined by Susan Connolly, owner of Spar Pennings Road in Tidworth, Wiltshire and two other Spar stores.
"We're a family-run business and the first store was opened in 1961 by my grandparents," Susan explains. "I've got stores ranging from 1,200sq ft to 2,200sq ft and they all operate under the Spar fascia group,"
Spar Pennings Road was recognised as the IAA 2020/21 Category Star for Staff Development and a finalist for the Service to the Community category. Susan and her team stood out by focusing on her team's mental health by referring staff to GroceryAid and having an open-door policy to discuss any issues or concerns they may have. The retailer also introduced a standards book, so staff know how to do everything in-store and she reviews them every three months to make sure staff remain happy in-store.
Here are seven ways Susan is looking after her team, ensuring they thrive & ensuring her community are involved in the store, too.
Dealing with availability issues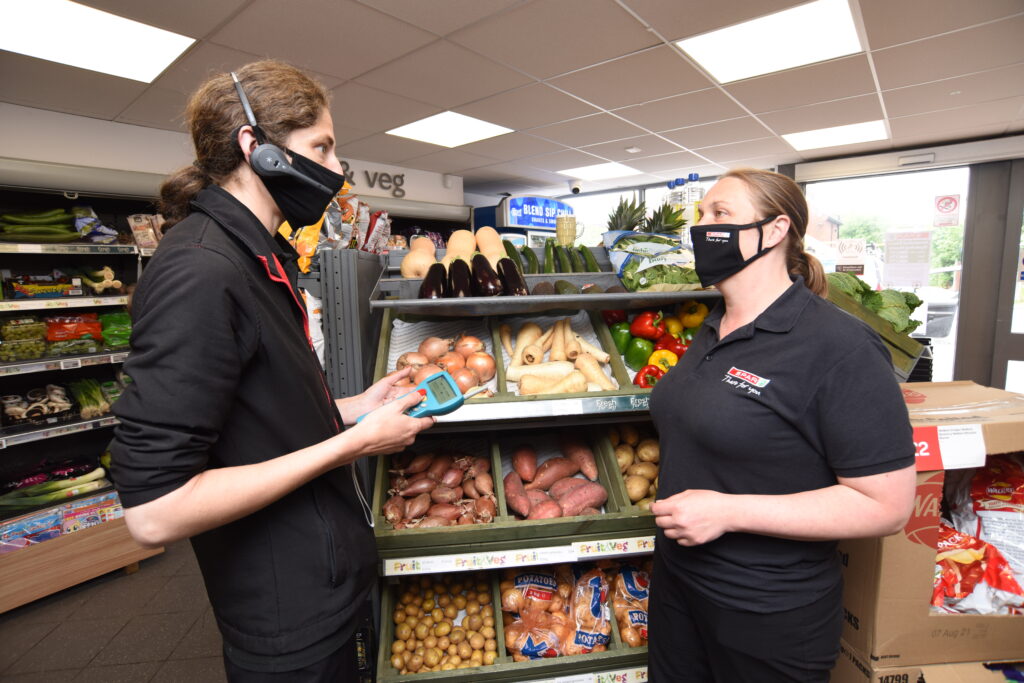 "I'm really lucky to be with Spar, as we haven't been too affected by availability issues," Susan explains. "But the times they don't have the stock we need, we started using local suppliers more."
Susan relied on local suppliers, including a butchers and fruit and veg supplier throughout the pandemic, and has continued to use them amid ongoing availability challenges.
"They were there for us during the pandemic, so we continued to use them in-store. It's about being a bit clever and finding those substitutes, but Spar have also been really good, too."
Capitalising on food to go
"We've always offered food to go in each store, but with costs rising, sandwiches are how we increase our margins," Susan says.
The retailer employed a sandwich artist who creates each product in one store, before distributing stock to each store. "Doing this allows us to manage and control the waste because we don't have to ring each store and find out what was sold, what went to waste, etc.
"There is a waste element, but the margin on the sandwiches really helps the business."
As the food is prepared in store, Susan had to ensure the sandwiches complied with Natasha's Law. "It was quite a tough time, as we had a bit of a disagreement with our suppliers, so we ended up getting our own labelling machine to do it ourselves. It wasn't easy."
The next challenge for Susan will be to combat the upcoming calorie-labelling requirements. "It's a grey, muddy area as we're not sure how much we're impacted as we're with Spar, but we have less than 50 employees."
Getting involved in the community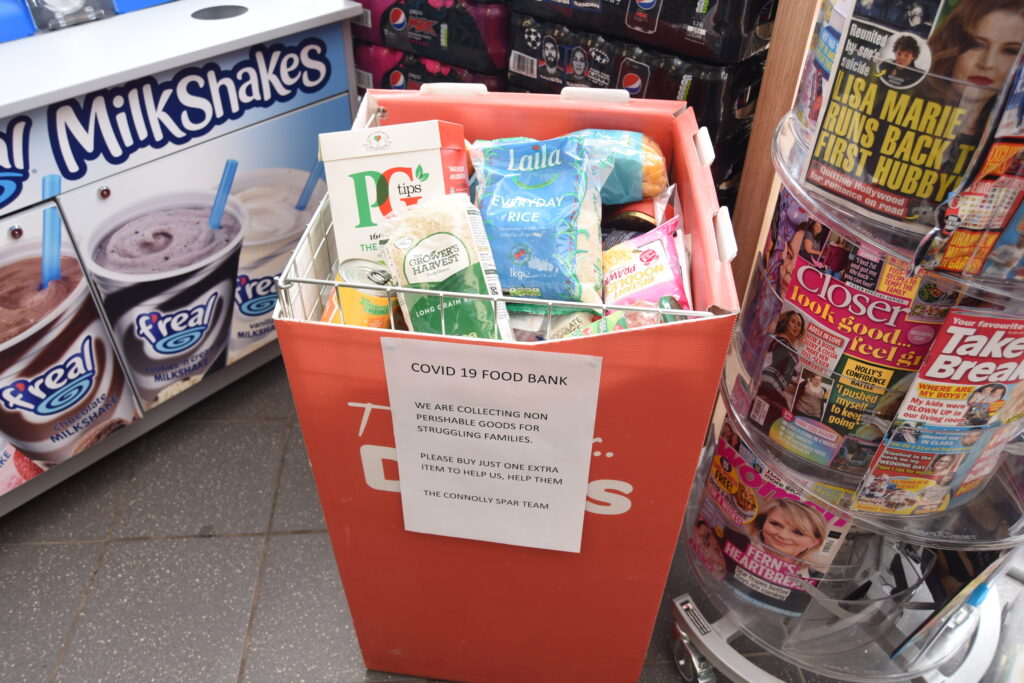 "We always have the hearts and minds of our customers in everything we do. We retained 36% of new customers because of Covid-19 and we pride ourselves in being a store where you come in for a chat," Susan says.
"We've had to adapt to this, which you can see in our sales increases, but we can only put this down to being so proactive during Covid-19 and the ongoing availability issues and that customers like what we do."
The store closes on Christmas Day and Boxing Day as a way of giving back to her staff. Susan informs the community of this by putting a huge banner outside the store, and a post on social media. The store also donates any food that will surpass its sell-by date during that period.
"We visit a local food bank on Christmas Eve, or delivery boxes to families that need it. Customers also make up shoe boxes for toys and we'll deliver those, too," Susan explains.
"Customers can also phone us up and ask for a food parcel and we'll do what we can to help. There's no stigmas and I don't ask them to prove they have a certain income. With us, it's anybody.
"We also continue to make the Marcus Rashford lunches in October half term, too."
Susan's next plan to be involved in the community is celebrating the Queen's Jubilee. She says: "It will be a full-on day outside and include face painting, a bouncy castle and other various activities."
What we're looking for from suppliers
"We're always looking for a collaborative approach from suppliers," Susan explains when asked what supplier support is needed to encourage more involvement within the community.
"Suntory Beverage & Food GB&I, for example, have sent us products in the past to donate to charities or for certain causes. But they also visit us in store to help increase our sales," she says.
"Even offering PoS and category advice helps, but it's that collaboration between the two that will increase your sales."
Look after your team's mental health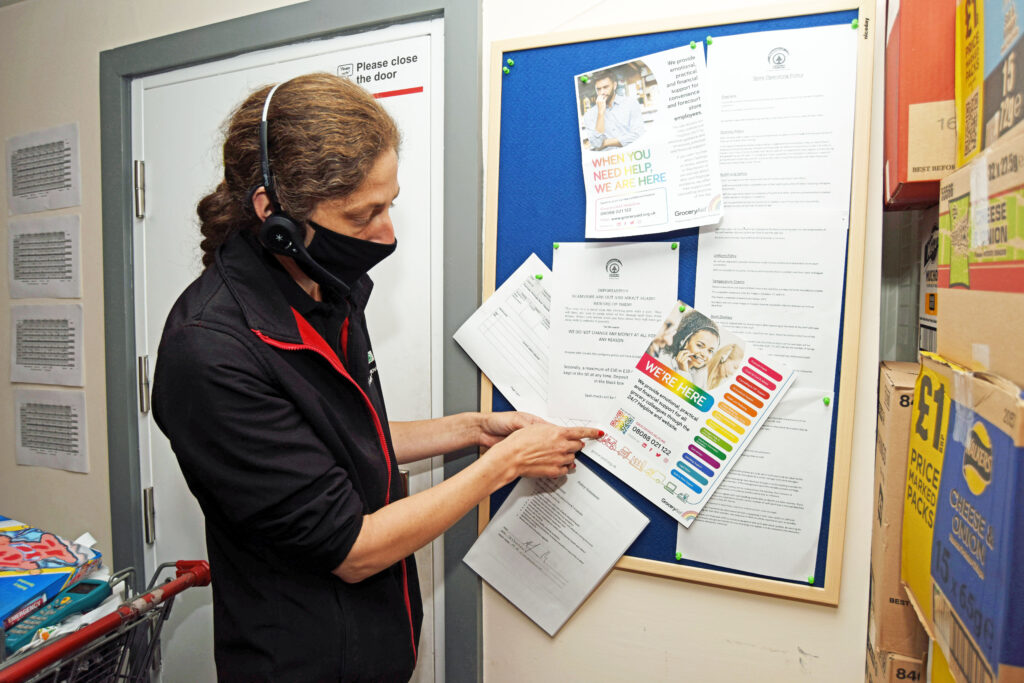 Knowing the growing importance of looking after your team's mental health, Susan encourages her team to use GroceryAid, who provide emotional, financial and practical support.
But Susan also says the work begins in store, too. "We recognise if there's a difference in a staff member and encourage them to talk to, whether it's someone they work closely with or us. It's all about making them feel safe at work."
In addition to this, Susan invested £25k across her three stores on CCTV, facial recognition software and strips for the door, allowing them to identify anyone that causes a disturbance or is violent or abusive towards staff and customers.
"We've also got headsets so if anything happens at one end of the store, then another staff member can go there," Susan says. "We also installed panic buttons in the back off, so staff feel safe, which makes a huge difference."
Listening to her team and taking their ideas on board is also vital to Susan's success. "With multiples, you're often just a number whereas our staff are literally family.
"Everything we do is based on their feedback, we're always open to ideas, too. We might always do them, but we have an open policy which helps."
How we retain staff
"It's about giving them responsibility, so they want to work," explains Susan. "Without our staff, we wouldn't be where we are. They're in the shop daily."
Many of Susan's staff have been with them for more than 20 years and include up to three generations of family members. "We have three generations working with us, so we have the daughter, her mother and grandmother working with us, so there's the real family approach in our stores."
Retaining staff is not only more efficient within the day-to-day running of a business but is also positive for your customers to see. Susan echoes this and says: "You see children shop with us from a young ago and you watch them grow up.
"It's strange because there's kids that now work with us."
Susan recommends listening and learning from other retailers about how they develop their staff, but also source your own materials, too.
"I do rely on the government, and Spar, but we do also look at the business and think: What do we want from our staff? What do they need?
"It's looking at your own business and thinking how am I able to help?"
How the IAA has helped
"We do weekly walks around the store, as we have certain standards we like to meet. With the IAA and benchmarking, it highlights an area you're able to improve on," Susan says.
For Susan, benchmarking each year helps her to maintain her focus and standards within the store – and to help her improve.
"We're always looking to improve, so we've gone through the same benchmarking process again this year. We look at areas that were perhaps lower than other categories and see what we can do to improve," she says.
When asked about the simplest thing she's learnt from the IAA, Susan says: "Anybody can do it. The benchmarking is so easy to complete and it highlights areas to improve you might never have thought of.
"For example, last year, we discovered we weren't very strong/present on social media, so we're changing that this year.
"You can't stand still in retailing; you have to grow as a business all the time – and the simplest way to do this is benchmarking."
Video coming soon…
Register your interest for 2022/23!