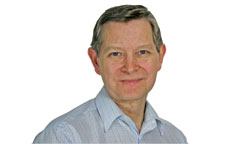 After more than 22 years as independent retailers my wife and I are retiring from front line retail. Our buyer is Vim Odedra who is well known to the London District and National Council of the NFRN. We complete the sale this week and recently distributed a letter to our customers.
The reaction to our announcement has been very positve and there has been a genuine recognition of the difference that we have made to our community in the comments that customers have made to both of us.
I will report on our selling experience in a series of posts in the coming weeks, but first its eyes down and pack some more boxes!