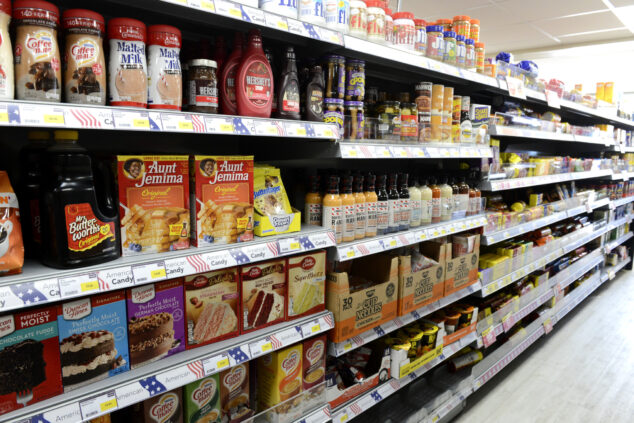 A third (34%) of consumers are considering stockpiling food and drink for Christmas by the end of October, according to a recent survey conducted by Lumina Intelligence.
Independent retailers are encouraged to prepare earlier for Christmas, but must ensure that purchasing behaviours do not hit the same extremes of April 2020 when pressures on the supply chain peaked, according to Blonnie Whist, insight director at Lumina Intelligence.
Samantha Coldbeck of Wharfedale Premier in Hull is preparing ahead for Christmas "whilst stock is available"
She said: "We are over ordering when we do get deliveries, and are stocking up with buying more than usual in the run up to Christmas whilst it is available, but we are not hoarding just buying as much as we can."
Panic buying leads to fuel shortages
The survey of a sample of 1000 UK adults in September found that 56% of consumers are concerned over public stockpiling of food and drink in the run up to Christmas.
The increased concerns are directly influenced by the ongoing availability issues linked to Covid, Brexit and the HGV driver shortages.
The findings of the survey found the categories that consumers are likely to stockpile are; confectionery, crisps & snacks, tinned & packaged products, alcohol, soft drinks and frozen food. With the highest category found to be confectionery products at 66%.
Premium and selection packs drive Christmas cheese sales
Blonnie Whist, insight director at Lumina Intelligence said: "Coverage surrounding product shortages due to the HGV driver shortage, Brexit and Covid is concerning shoppers, with some already stockpiling ahead of Christmas and many more likely to follow suit.
"Retailers need to be prepared for Christmas preparations to start early this year and should expect a bumper year for sales."
However, the survey found that those between the ages of 18-24 and 65+ were the groups who were least likely to stockpile any items.