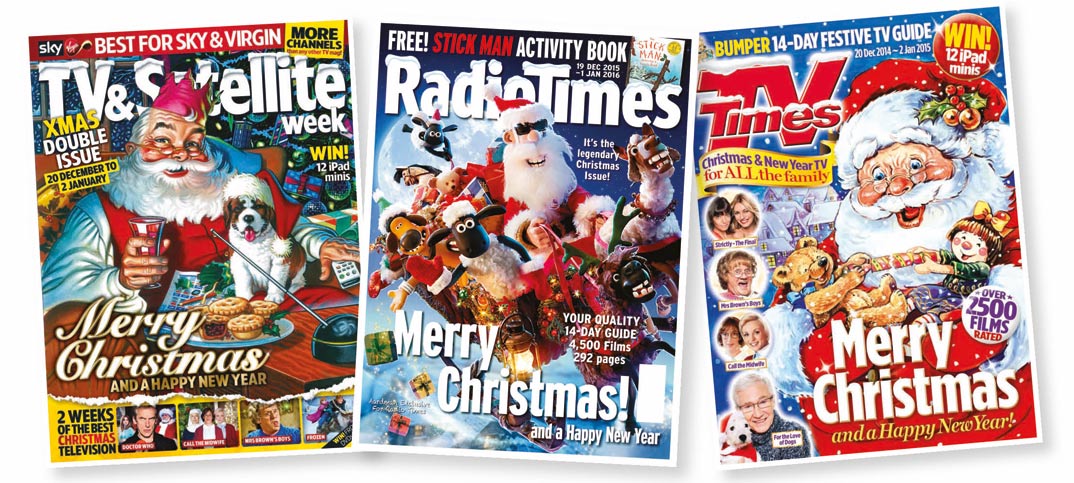 This week we've gone big on Christmas TV titles as a sure-fire way to keep your tills ringing through the festive season. It's a no brainer. The category is worth £17m to retailers in December with total market sales doubling from other times of the year.
This week, Radio Time's guru Kathy Day's industry viewpoint sets out the ways you can make the most of your titles. But, putting that top seller aside, the magazine list over Christmas boasts an impressive display of bumper issues, covermounts and free gifts – perfect for stocking fillers.
The children's selection is particularly strong with a Frozen Christmas gift pack (£7.99) alongside Disney Princess bumper issue (£3.99) and Barbie gift edition (£4.99). Then, there's the coveted annual, Beano from publishers DC Thomson (£7.99) which is ideal for readers young and old. Also from DC Thomson comes the People's Friend annual (£7.99) which boasts a loyal female readership.
The selection of TV titles, aside from Radio Times, should also boost sales this year. There's a great selection of titles from TV & Satellite to TV Times, What's on TV to TV Choice.
Then there's some prized collectables: Panini's Wales sticker collection (£2.99) and the Northern Ireland sticker collection (£2.99) to name just two. And, of course there's a whole selection of art therapy magazines to keep all ages busy. There's bound to be more bumper issues coming in over the next few weeks, but there's undoubtedly enough to satisfy customers of all ages and tastes.