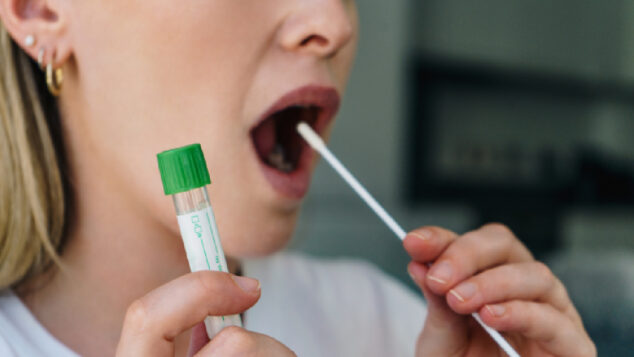 Retailers in England are being encouraged to take advantage of the opportunity to order free Covid-19 lateral flow tests (LFTs) for themselves and staff.
This week the government made LFTs available to order for free for people who do not show any symptoms of Covid-19, or have not been told to self-isolate.
People are able to order one pack containing seven tests each day. Once the pack has arrived, people are encouraged to take a test twice a week.
How to order your free coronavirus rapid lateral flow tests
You can also:
Order by phone
If you cannot order online, call 119. Lines are open 7am to 11pm and calls are free.
After your test packs arrive you should
LFTs take a swab from the back of the nose or throat, which is mixed with an extraction fluid. A drop of this fluid is placed in a well on a small device, which brings it into contact with test paper.
A red line will appear on the paper if coronavirus proteins are detected. LFTs are less accurate than more enhanced polymerase chain reaction (PCR) tests.
However, they are cheaper to produce, can be used at home, and offer results in about 30 minutes.
Find out more on our coronavirus information hub for retailers