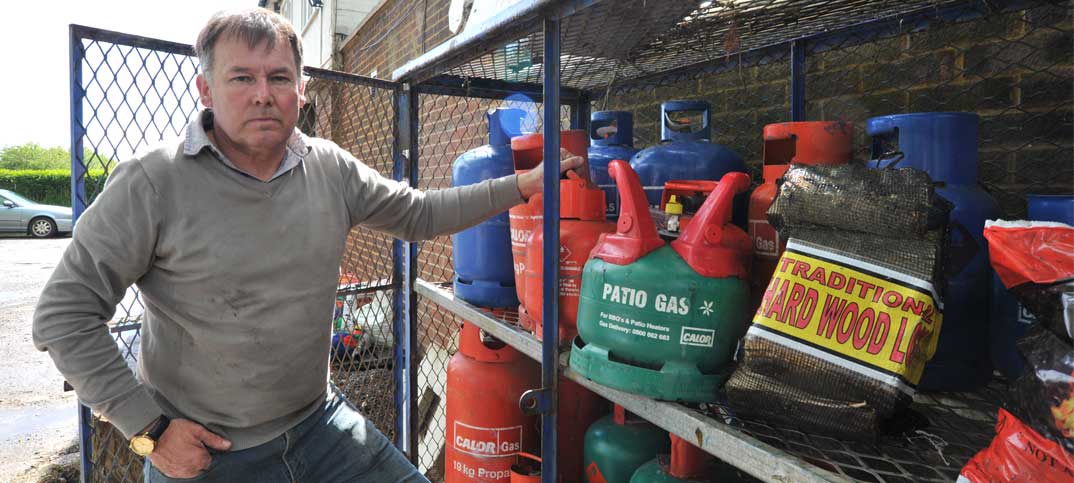 It's very, very busy at the moment. Our takeaway food offering is going through the roof, the post office is getting busy building up to Christmas and everything is going really well.
The biggest problem I've got at the minute is that one of our drinks chillers has gone down and I'm trying to get a new one, but it's looking like a five-week turnaround.
We've just had Halloween. It's so hard to compete with Asda on it, but I had a few bits and a little display. I got three kilo bags of sweets and I bagged them up in different sizes, and sold them as trick or treat bags for between £1 and £3.
The build up to Christmas is beginning now, I've been stocking up for the past few weeks, a little bit here and a little bit there, just gearing up for it.
There's no gas in our village so we sell a lot of coal and logs. I've just taken delivery of another 250 sacks of logs, I buy a pallet of coal, with about 200 bags, every few weeks. Logs, paraffin, kindling, it's all flying out. It's hard to keep up with it all.
When the compost runs out going into winter, we use the space to sell coal and logs, and it goes the other way round as spring comes around.
Elsewhere, I've just cancelled the Daily Star following its price cut. I won't take it anymore. It wasn't a big seller for us, but it's the principle of the matter that counts.