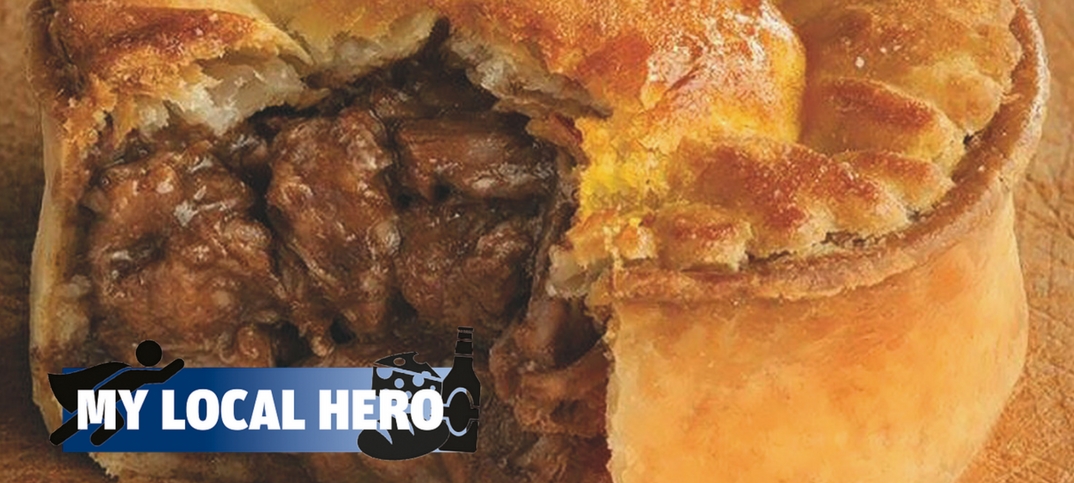 For this week's My Local Hero we spoke to Norma Pirie about why James Pirie & Son pies are so popular in her shop.
Name: Norma Pirie
Store: Newtyle Post Office
Location: Perthshire, Scotland                                   
Product: James Pirie & Son pies
Price: from £1.50
Where did you discover them?
My husband Alan has been running the butchers in the village for the past 40 years. When we took over the post office we started selling the pies along with other products from the butchers in there. For the past few years Alan has won a gold award at the World Scotch Pie Championships and it was so worthwhile him entering as the publicity means we now sell more than 530 pies a week, earning more than £2,000.
Who buys them?
It is a mixture of people from the village and passing trade. even though the pies are sold from the kitchen at the butchers, people didn't really know about them until I put them on sale in the post office, we have people buying the individual ones with their lunch and families buying the larger ones for dinner.
Why are they so successful?
People like the fact the meat is all from scotch cows and because of the gold award a lot more people know about the pies. Sales of 530 pies a week is a lot considering the shop is in a small village.
Next we will be speaking to Rowan Reveley, of The Village Shop in Stanton St John, about View Farm eggs. 
To read, see this week's Retail Newsagent or subscribe here.