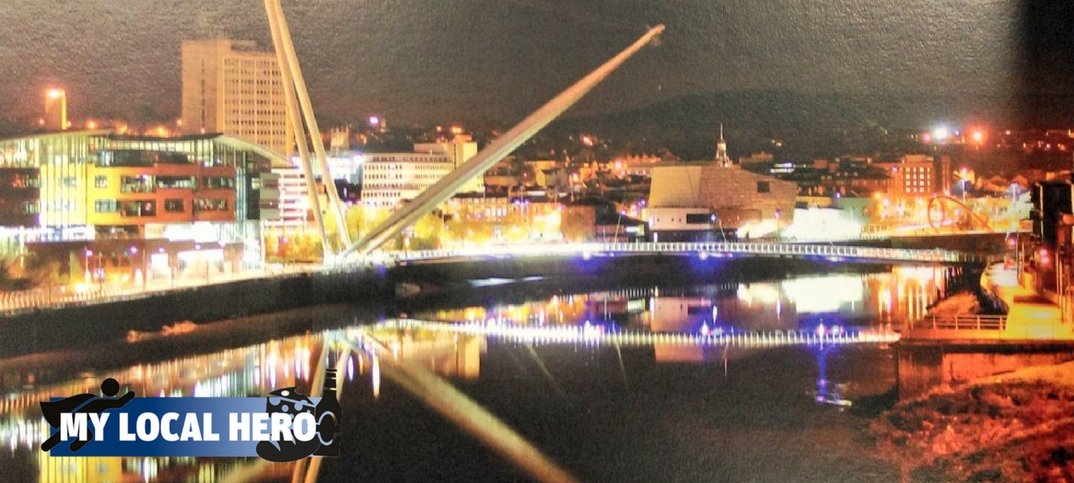 For this week's My Local Hero we spoke to Jon Powell about why Lloyd Millar Newport postcards are so popular in his shop.
Name: Jon Powell
Store: The Newsagent
Location: Newport, Wales
Product: Lloyd Millar Newport postcards
Price: 40p each
Where did you discover it?
There used to be a Welsh gift shop close to here and when they closed last year I brought some of the merchandise.
This included postcards and I realised that there was no Newport postcards available anywhere in the city.
As people often asked for them I looked into having a local photographer supply the shop with a range.
We got our first delivery of eight different designs this summer. They have done really well as we only have a few left from our original order of 400.
Who buys it?
They sell better in the summer when people are visiting on holiday.
We found that tourists buying them tended to buy more than one design, usually the whole set of eight.
It has also been local people too because the photographer is well-known in the area so it allowed them to buy some of his work.
Why is it so successful?
There was a gap in the market for this product as nowhere else in the area has postcards with Newport scenes on.
Now we have almost sold out I will be looking to get a fresh order from him.
I am also looking to stock postcards with pictures taken by another popular Newport photographer.
Next week we will be speaking to John Stevenson, of Nisa Local in Stockton-on-Tees, about why Flower Box flowers are a hit in his shop.