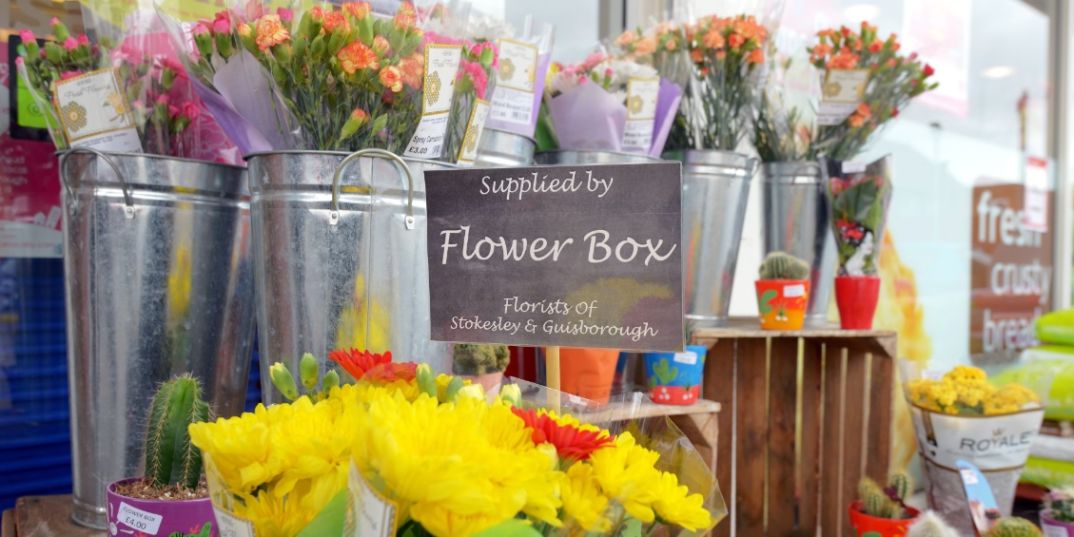 For this week's Local Hero, we find out about John Stevenson's popular flowers and plants.
Name: John Stevenson
Store: Nisa Local, Stockton-on-Tees
Product:  Flower Box flowers and plants, from £5
Where did you discover it?
We started looking for a new supplier a couple of years ago as we weren't happy with our current selection.
They were typical forecourt flowers which were not very varied and quite expensive at around £7.99 for a standard bouquet, which would you'd see anywhere else for £4.50.
One of our directors, who knew the owner of Flower Box, put me in contact and it went from there.
We started stocking a Flower Box range about 18 months ago and now sell between 35 and 100 bouquets and plants a week, with on margin of around £35%.
Who buys it?
It is your typical flower buyers – men buying them for anniversaries and people getting them for their mum's birthday. It is all local people though.
We had a great reaction to the range this year in the run up to Mother's Day – we had customers coming back afterwards to regularly buy bunches to have at home because they said the flowers brought for them on Mother's Day had lasted weeks.
Why is it so successful?
The range is better than we had before, the bouquets are double the size and we have a range of pricepoints between £5 and £10.
As Flower Box gets its stock straight from Holland they don't have to go through a wholesaler here in the UK meaning they are a lot fresher when customers buy them. We have started stocking new flowers such as lilies and carnations too.
To read, see this week's Retail Newsagent or subscribe here.