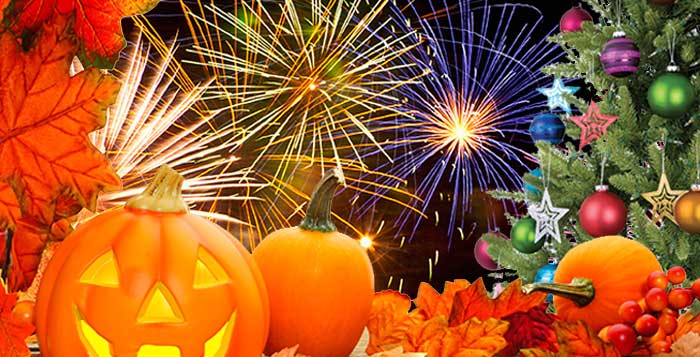 It's a lull before the winter starts in earnest. I've been over to the allotments and the beans and peas are finished now, we're waiting for the winter vegetables to come in.
We've started putting out all the winter produce. We put a weather warning in the window saying snow was on the way and managed to sell two sledges off the back of it!
Halloween is on the way, but it doesn't do brilliantly for us, we've had guess the weight of a pumpkin competitions raising money for charity, which we may do again. But we don't sell many pumpkins, the supermarkets get so many and sell them so cheap it's hard to compete. We do a bit for bonfire night, but we don't sell fireworks, although a few customers might order some from me that I can get in.
We're starting to think ahead to Christmas too. We're keeping an eye on products and we're also having a big Christmas extravaganza in December, with a band, carol singing, Father Christmas and a marquee in the car park. We're raising money for Macmillan Cancer Support.
We're going to start work soon on our coffee bar. We've got an alcove, where we're going to try and build something with a bar and have someone behind it.
We'll probably only run it a few hours a day, from morning through to lunchtime, with food to go and hot drinks.
We're not spending a great deal of money on it, but we'll pick up trade when the building work starts.