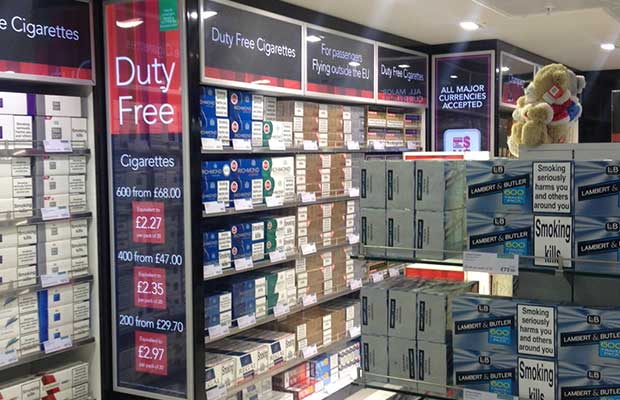 On a recent trip through Bristol Airport I spotted that WHSmith didn't have 'The i" on their newspaper stand. Taking a closer look I noticed that they were out of stock of one title, USA Today and that the shelf was labelled. My guess is that 'The i' is not stocked. The rent on airport retail space is high an WHS with a long experience of operating these stores have always squeezed newspapers. Would seem to me that a just 5p per copy gross profit they can't afford to carry 'The I'
What's your policy for The i?
My second observation as I walked through Bristol airport was the big open tobacco display in the Duty Free shop. For a store that was clearly over 3000 square feet I was perplexed by the bold display. Fortunately there was an assistant on hand to explain to me how the display ban will effect them. In 2014 Duty Free stores will be required to operate a store within a store design with tobacco only being on display in a walled off area. The other detail that the assistant pointed out was that the duty free prices were only available for people travelling to destinations outside the EU.
.
With the display ban for small stores under 30 months away have you started considering how you will react to it and are you seeing a benefit from supermarkets going dark?