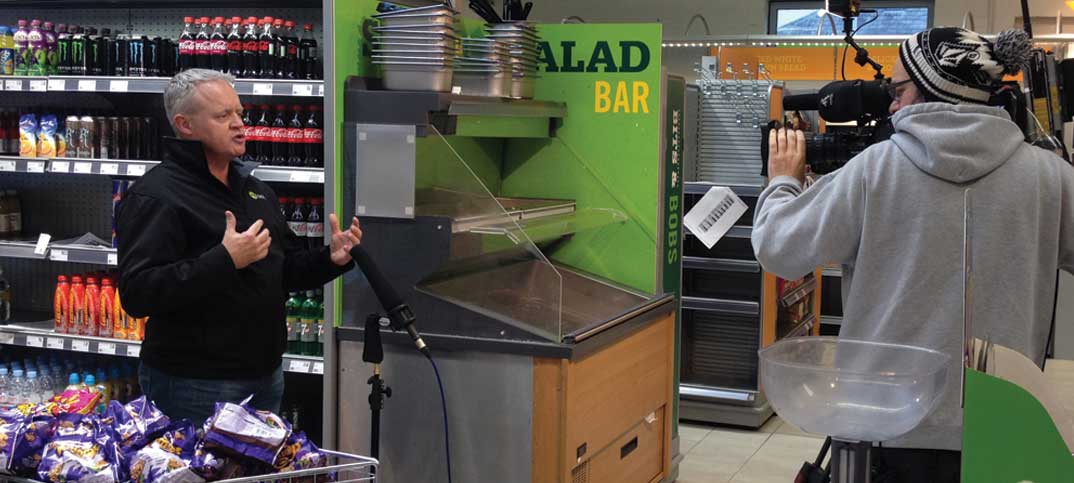 A successful business requires brave decisions.
Having started out as a paperboy, Mike Greene worked his way up the ladder, spending years analysing the convenience market and its shoppers. And on October 26 he took on the ex-Morrisons-owned M Local chain.
Speaking to me in the early hours of the group's first day at the pilot M Local in Ilkley, Yorkshire, he told me how he plans to turnaround the failing group. He spoke about his focus on fresh food and local produce, and the introduction of new services and premium lines to balance the current value offer.
But he's also looking outside of the shops at the local community. And inside the staff room. Is his team as motivated as he is to make My Local a roaring success?
The team at Ilkley certainly were. They've been given more responsibility to tailor the store to their customers; to bring their own ideas to the table – and they're relishing the opportunity.
So much of having a successful business is about trial and error. Mike has great ideas, backed up by a lot of knowledge, but he told me he doesn't expect to get everything spot on. It's about making brave decisions, he said.
Are you looking at all elements of your store and making enough brave decisions about your business? Making informed, but bold changes may not work. Or it may elevate your business to the next level.