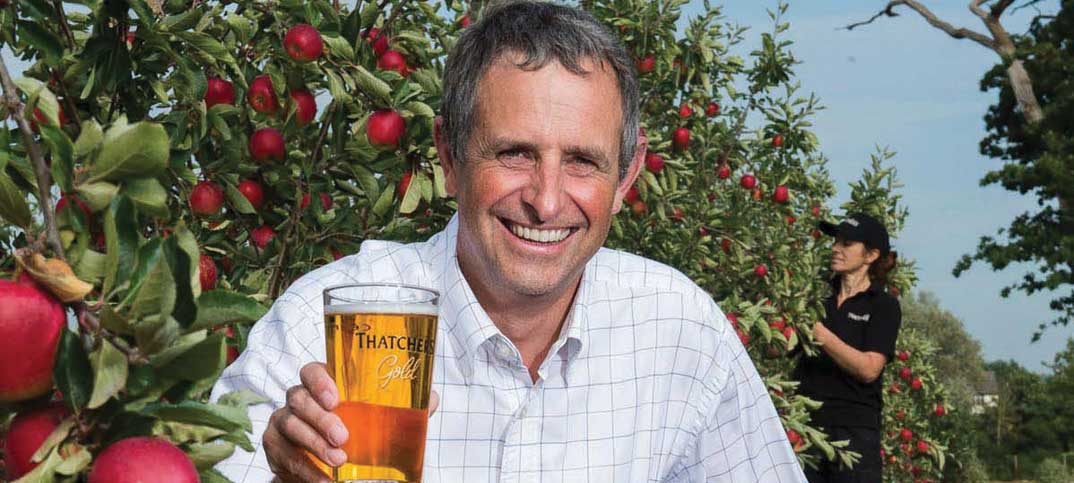 The Thatcher family began making cider in their Somerset farm more than 100 years ago.
Initially, in keeping with the way farming worked in the area, cider was made to use as part-payment for labourers working the land.
The better the cider, the better the work done.  The Thatcher family's knack for producing the cider workers most wanted was such that they began selling it off site. When Martin – the fourth generation of the family to produce cider – joined they eventually scrapped all other farm work to concentrate solely on cider production and now boast a business that has even moved into the hospitality side, opening its first pub this year.
Key achievements
The company pioneered hedgerow planting for its apples
Thatchers now produces as much cider in a day as it did in a year when Martin Thatcher took over some 16 years ago
Sales were up more than 20% in 2014
Lessons For Your Store
Family knows best – there have been four generations of Thatchers producing cider, with Martin, the latest, hoping his children might follow him into the family business
Don't be afraid to innovate – Thatchers has led the way in developing new flavours and strands of cider
Don't forget your roots – Thatchers still uses some of the same processes and skills it used more than 100 years ago.