IAA #CommunityStars is a monthly interactive session that helps retailers learn from each other and overcome new challenges by offering insights and tools they can apply to improve their business.
This year's first session was led by brothers Kirti and Kirtan Patel, of Londis Ferme Park Road in Stroud Green, north London. The store opened 41 years ago, spanning across four generations, and is now run by Kirti, Kirtan and their dad and uncle, Bimal and Alpesh Patel.
"It's a family store and started off as 500sq ft," Kirti says. "We've since expanded and taken over connecting units to become the 3,000sq ft store we are today."
Kirti, Kirtan, Bimal and Alpesh were recognised as the IAA Category Stars for Effective Ranging in 2019 for their efforts to use their EPoS data to understand sales by price range, and utilising new trends that fit their demographic to give the store a unique selling point and compete with nearby stores.
Here are 14 ways Kirti and Kirtan Patel have created long-term loyalty, competed with nearby competition and boosted margins.
Keeping up with demand
"It was a shock to the system and like most, we thought the coronavirus would be over in a couple of weeks," Kirtan explains. "In the beginning, there was a lot of running around and sourcing different products."
Kirti and Kirtan used their relationships with local and national suppliers to make sure they could keep up with demand and maintain availability, but the challenge for them was maintaining prices. "Customers were on edge under lockdown and the negativity, and we didn't want to upset them by increasing prices too much. We ended up taking a hit on margin on some lines, but we gained a lot of new customers as a result," Kirtan says.
Retaining new customers
Health and safety have become a main priority for customers, especially if shopping somewhere new. Kirti and Kirtan installed hand santiser stations around the store and social distancing markers. "Customers have to feel safe when they shop or they won't come back," Kirtan says.
Knowing the safety of their customers is key, the brothers continue to limit the number of customers in store – which has also helped them to retain the influx of customers they had last year. "If there's too many in store, we'll close the doors and slowly let them back in."
As well as making safety a priority, Kirti and Kirtan tailored their promotions to popular areas and categories. "We run regular promotions, but we uncovered the areas where there was an increase in sales and tailored promotions to those areas so customers would come back for more," Kirtan says.
Maintaining cleanliness was also vital. "We've found just by increasing the cleanliness of the store not only helps customers feel safe, but helps the store look new," Kirti added. "Customers want to shop at a clean store, it's not just about price and promotions."
Adapting to change
With more customers shopping locally, Kirti and Kirtan analysed shopper behaviour and adapted their store accordingly. "The time customers are spending in store is longer, which is great because they're taking the time to browse what's on offer," Kirti says.
Since the first lockdown, customers now walk around the whole store, purchasing their evening or weekly shops, and basket spend has increased by 35%. "Customers know they can rely on us to get what they need, and they know they don't need to bulk buy," Kirtan adds.
Meanwhile, the store's peak times have also changed as shoppers continue to work from home, shifting from 5-8pm to 4-7pm. "We're also busier in the mornings, but with the increased customer flow it's better that it's staggered because it's more manageable," Kirti explains. "But it's been a challenge in terms of changing staff rotas."
Kirti and Kirtan took into consideration their staff's needs and employed three new staff members to cope with the sudden influx of customers in March. "We were in a situation where it was unprecedented and the easiest way to tackle the challenge that we faced was pull staff together and find out their availability. It was difficult, but we got there." Kirtan says.
Looking after your team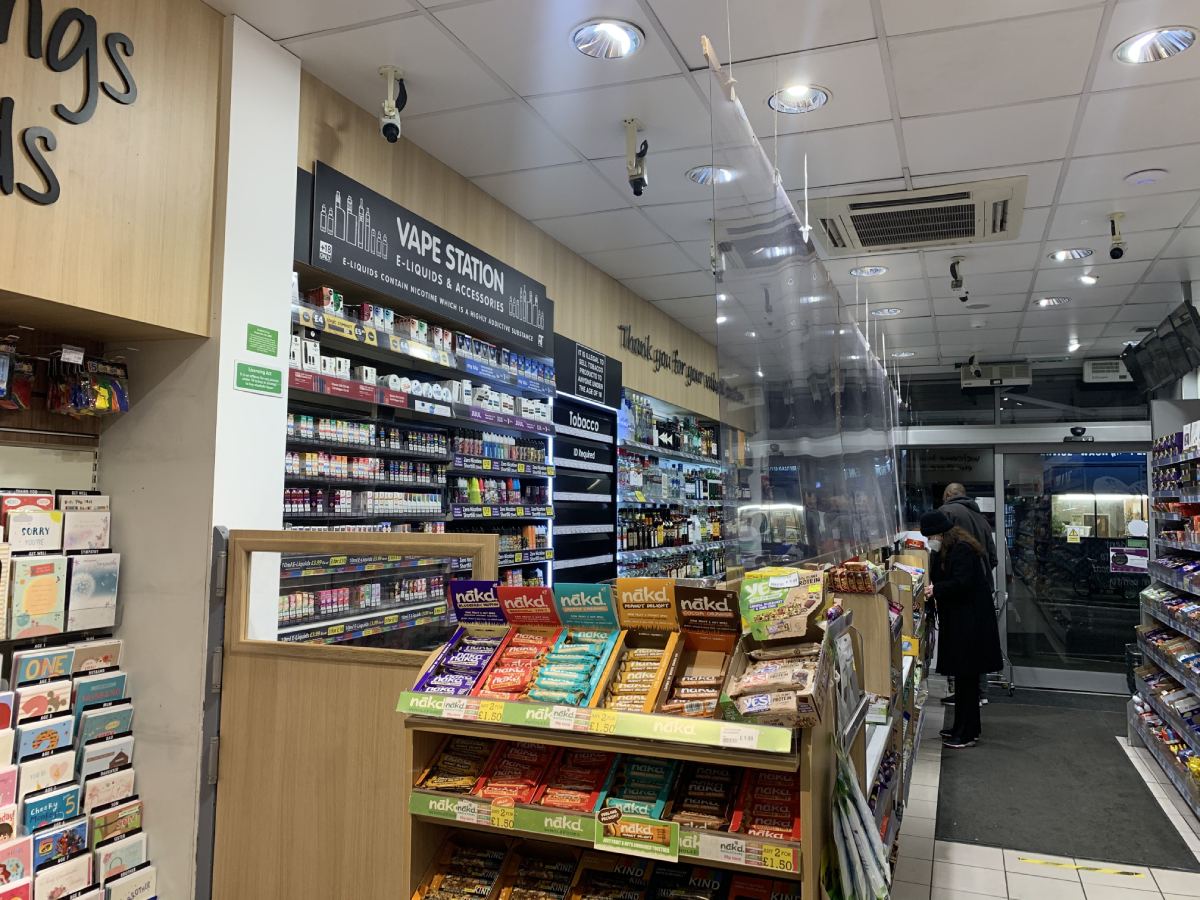 Looking after your team results in higher retention and a positive work environment. After realising the severity of the coronavirus, Kirti and Kirtan quickly invested in gloves and masks and installed a screen by the till.
"Your staff are in a situation where they encounter a lot of people, so we had to do what we could to make sure they felt safe coming to work. Their safety was a number one priority for us," Kirtan says.
The family made the store as safe as possible for their team and feel it's equally important to tell your staff how appreciated they are. "They've been working harder than normal during this pandemic, so they need to be equally appreciated," Kirtan adds.
Competing with multiples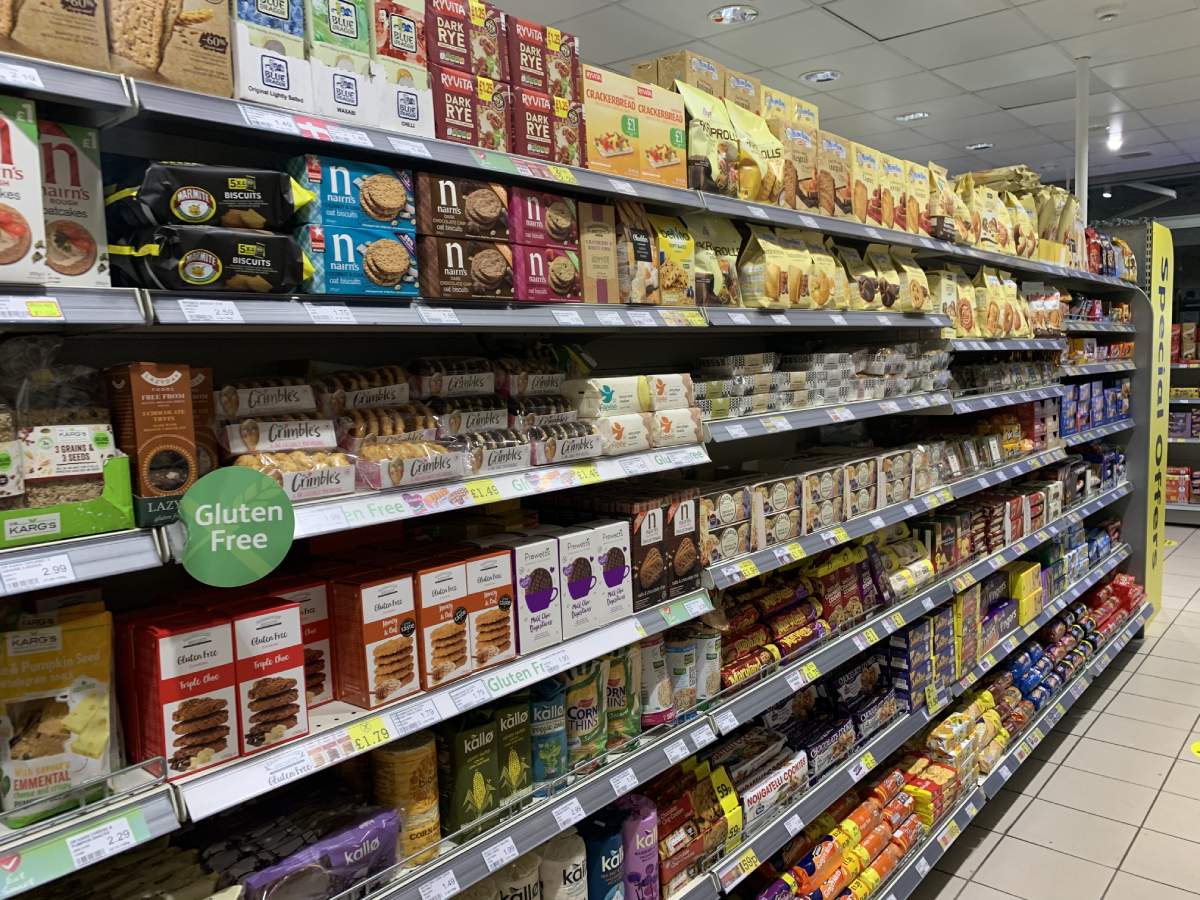 With plenty of competition nearby, including a Sainsbury's, Co-op, Tesco and Waitrose, Kirti and Kirtan have had to think outside the box to attract and retain customers.
"We have to offer the best price where we can, and we run a lot of promotions to keep customers coming back. What we've found is customers want a variety, so they might buy an organic milk, but then want to buy a value peanut butter option," Kirtan says.
Kirti and Kirtan have found their point of difference is offering a wide range of products you wouldn't necessarily find in a supermarket, including vegan, vegetarian, free-from, organic and locally sourced lines.
"Our competitors can't go into the depth we can. Supermarkets can offer a variety, but they can't offer six different varieties of one product and it's something that helps us stand out," Kirti says.
Stocking a wider selection of products that cater for different lifestyles has also allowed the duo to achieve higher margins and create long-term loyalty. "The margin is naturally higher on specialist products and we've found that customers will remember you stock those products and they'll look around the store for other related products, increasing your spend overall," he adds.
But the secret to success on competing with multiples is engaging with your customers and adapting your range accordingly. The family also have a suggestion box at the front of the store for customers to request new products. "When you're an independent retailer, you can find out what their needs are. We find a lot of our range from customer recommendations," Kirtan adds.
For example, a customer requested the store stocks Tony's Chocolate and while they started off with a few varieties of the bar, the duo now stocks the full range. "Being independent allows us to adapt quickly, whereas supermarkets often take longer to react to new trends."
Find your niche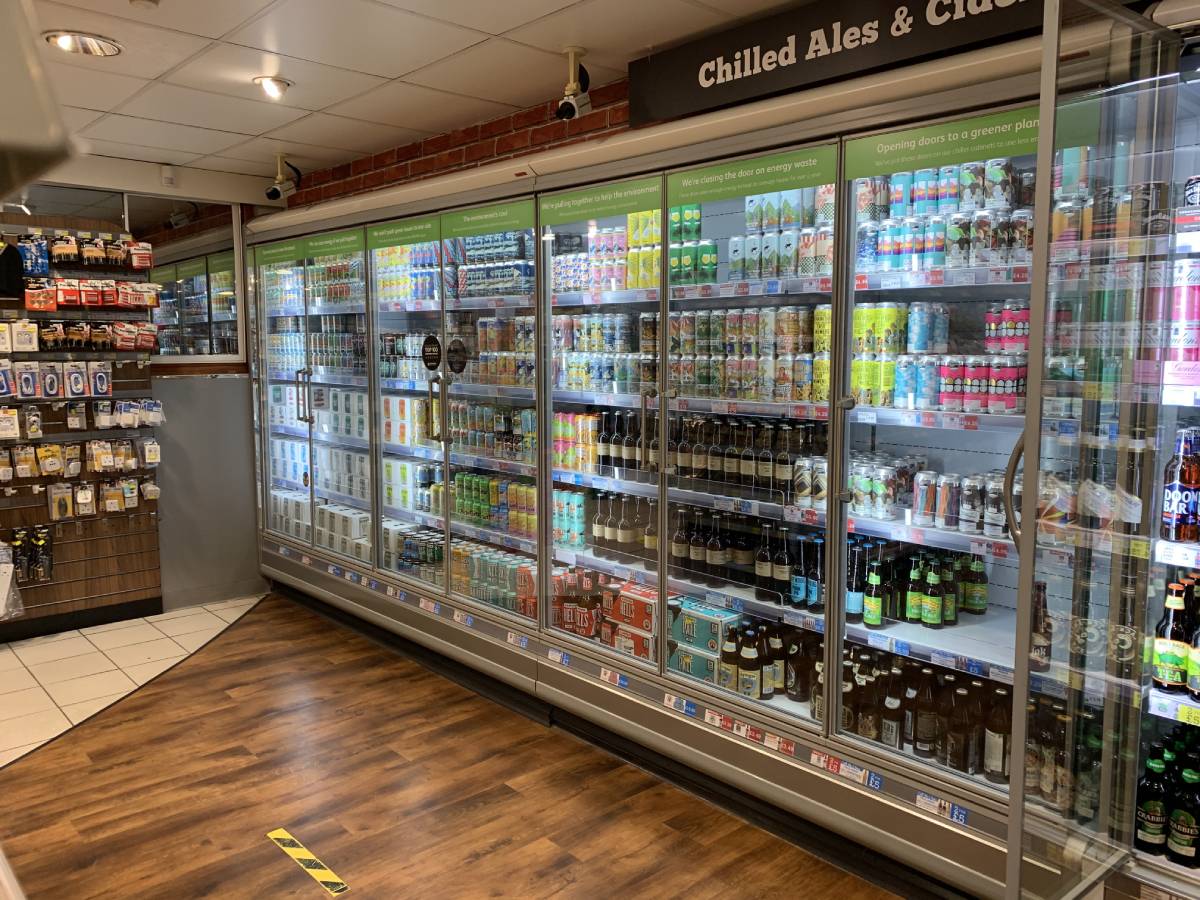 Alcohol is an important category for Kirti and Kirtan, with a focus on craft beers. In fact, the duo recently expanded the area to create space for more lines.
"We used to have a 3m chiller dedicated to chilled beers and ales, but craft beer is a huge point of difference for us and we've now expanded the category to 6m," Kirti says.
To keep customers interested, the brothers consistently change their range and offer a limited-edition line that they stock for up to four weeks at a time before disappearing. "At least 60% of our craft beers are limited-edition and it keeps our suppliers on their toes, too, because they've realised customers will buy more knowing they'll rotate in a few weeks."
But updating the range continuously doesn't come without its challenges. "We have to add new products to the system, which takes time, but the sales are there to justify the effort we put in," Kirti says.
"You see a lot of customers faces when they go to the chiller to find what's new and they're enticed by it. It's nice because it means the effort you're putting in is worth it," Kirtan adds.
Offer a variety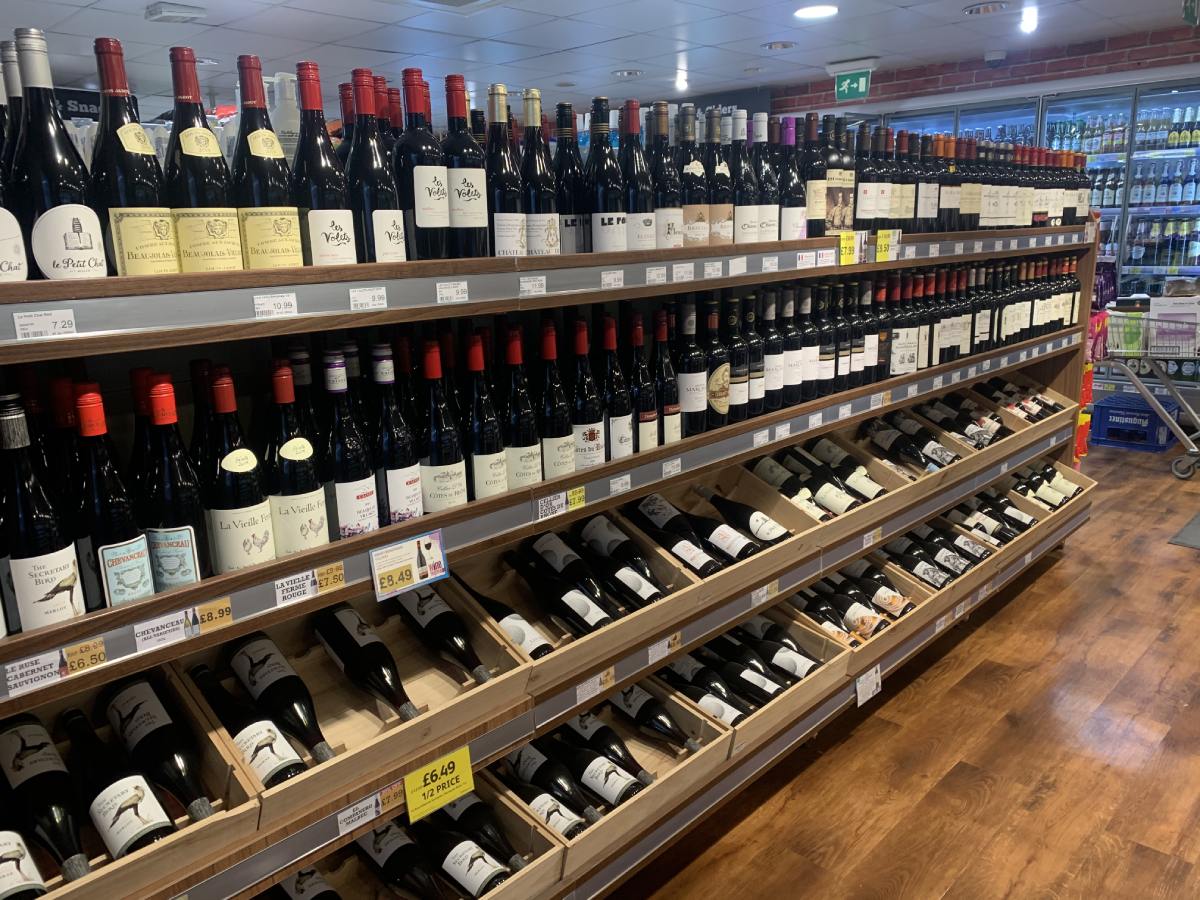 Wine is a profitable and popular category for Kirti and Kirtan, resulting in the duo expanding the category. Since expanding, Kirti and Kirtan have given the range multiple facings to help them stand out, as well as introducing new lines.
"We've now more than doubled the amount of wine we had last year, but with pubs and restaurants closed, it's worth the investment and has paid off already," Kirti explains.
The duo has relocated premium lines to make them more visible and focused on sourcing lines from local and niche suppliers. "Customers know they can get well-known brands from anywhere and they want something different. By having niche lines, customers spend more time looking at the wine display and our sales have gone from strength to strength," Kirtan says.
Kirti and Kirtan continue to stock well-known brands, though, but their profits come from specialist products. "Shoppers won't buy a bottle of wine that is more expensive than the week before, so it's important we keep recognisable brands at a consistent price," Kirti adds. "But premium wine is where we make our margin."
Learn from customers
Retailers often learn from each other, but Kirti and Kirtan have found there's plenty to learn from customers, too. For example, they noticed their customers were scanning bottles of wine using an app called Vivino. The app allows users to find out more about a bottle of wine by taking a picture, including a taste rating and inform them about the average price.
"We downloaded the app ourselves and use it to find out if we're pricing competitively," explains Kirti. "For example, if the average price of Yellow Tail is £7 and we sold it for £10, customers won't buy it.
"Customers use it for regular, branded wines but we see them using it for our premium lines, too. If a customer is willing to pay £20 or more for a bottle of wine, then they want to know they're getting their money's worth." Kirti, Kirtan and the team use the app to take tasting notes, too.
Running a family business
Kirti and Kirtan have been involved in the business since they were younger, undertaking every role in the store.
"We've done everything from cleaning to stacking shelves. It's important all retailers do this because we should know how long a task takes to complete," Kirti says.
But the brothers agree that running a store isn't an overnight task and passion for the job is key. "The transition to running the store wasn't straight away. We all worked together, and we still do, our dad and uncle taught us the way the business should be run," Kirtan adds.
Kirti agrees and says: "Retailing is in our blood and we've always been very involved with the store, so it was a no brainer to run the store full time".
The team of four split up the daily tasks, like ordering stock and staff rotas, but it was important they're able to carry out each other's tasks. "I'll do the ordering but Kirtan will draft the staff rota and manage the team's wages," Kirti explains. "We don't step on each other's toes, but we also have regular meetings about the store's upkeep. Having the level of communication that we do helps."
Utilising data effectively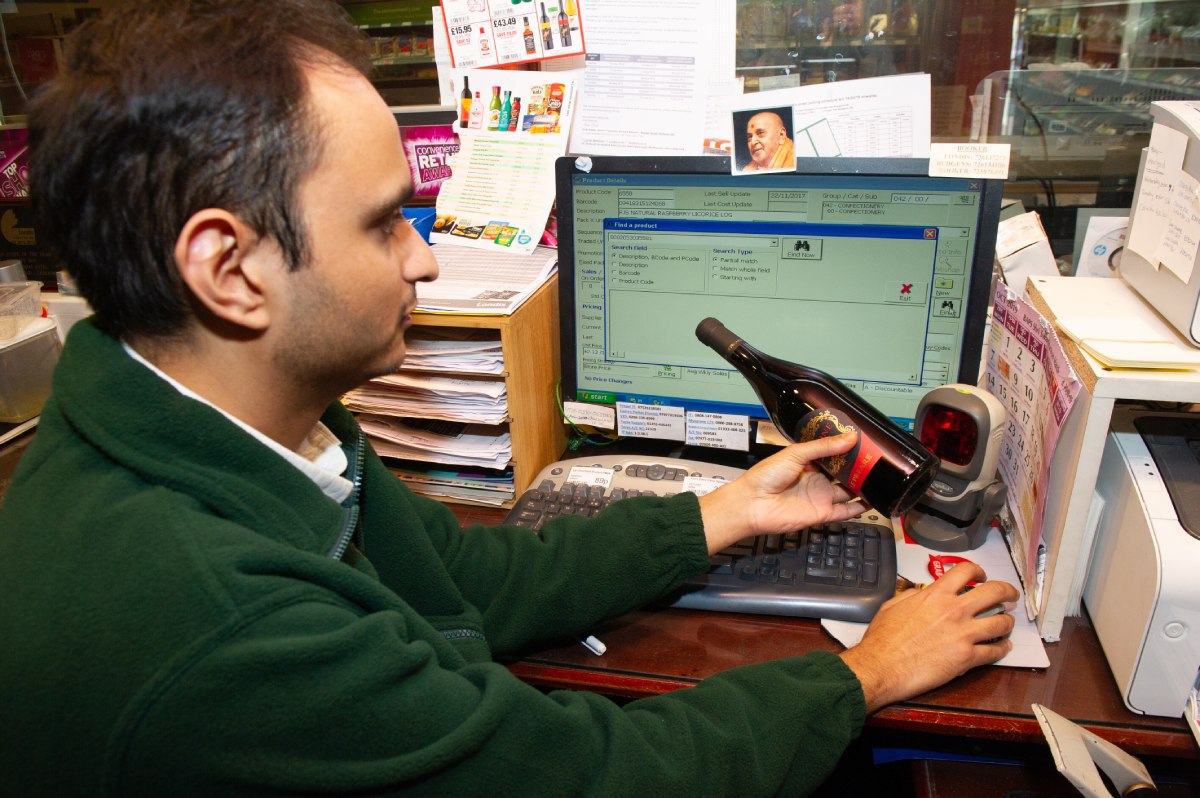 Data can help retailers understand their stock levels, range and where there are gaps. Kirti and Kirtan use their EPoS data to help them make their stocking decisions, allowing them to analyse every category.
"We receive weekly reports from our EPoS system where we can find out our wastage levels, what's been thrown away and then we know what to order the following week. This helps us avoid overordering," Kirti says.
The store has recently transferred to the Point Four EPoS system. "The system shows us how many products we've reduced and suggests that we drop the amount we order the following week," Kirti continues.
"We can also use our system to identify strong sellers and delist slow sellers for each department, which we do every four weeks. This allows us to multiface the faster lines and if we see an opportunity, we'll increase the range, too."
Earning a place on the shelf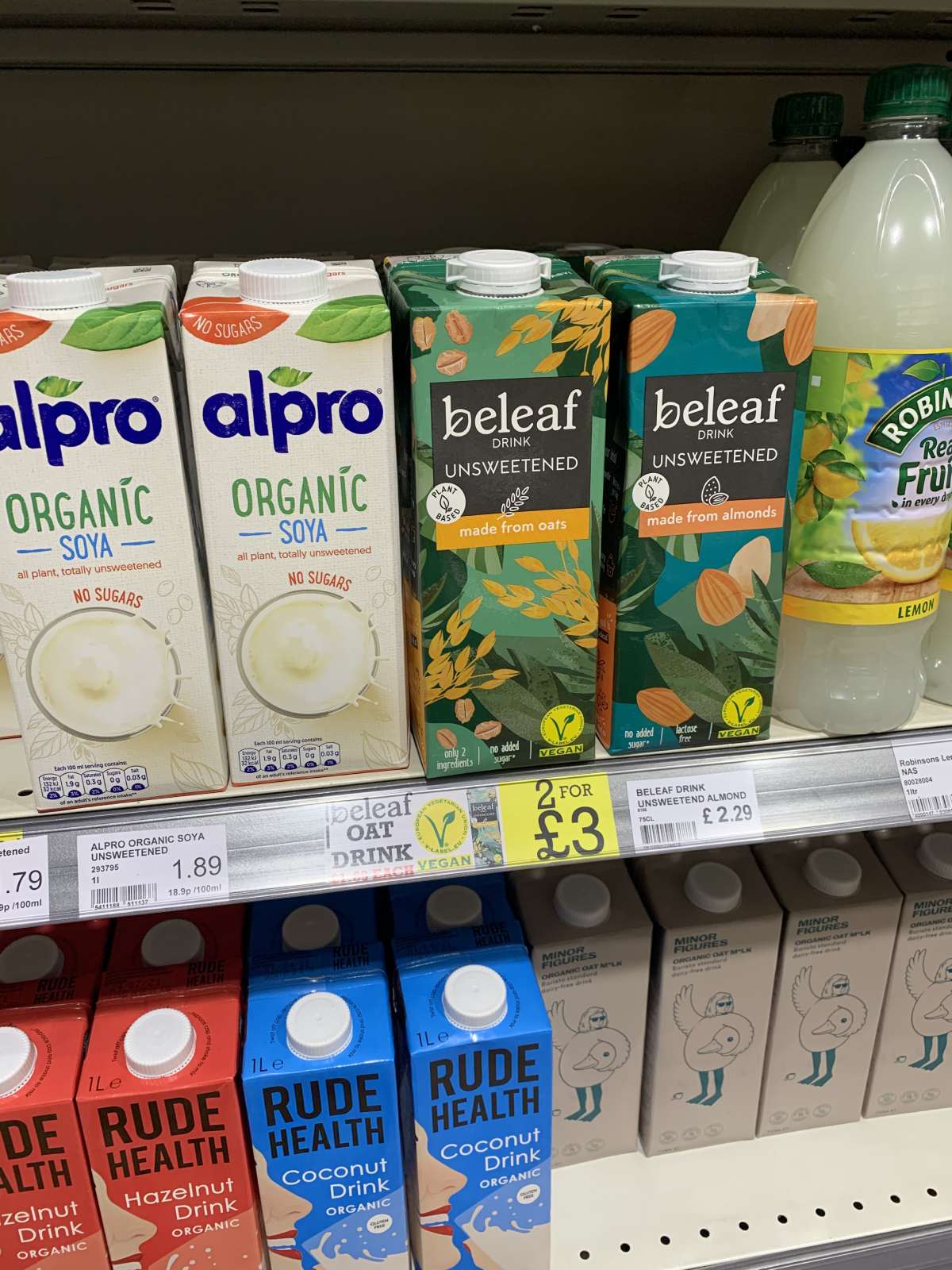 "Every place on the shelf is going to earn us money, so if there's a product on the shelf with low margin or not selling, it's not worth having it in store," Kirtan says.
The duo aim for a 33% margin on most categories and try to only stock products from new suppliers on a sale on return basis. "If a supplier is confident in their product, they'll be more than happy to put it on a sale on return basis because they know it'll sell," Kirtan adds. "That's the way we work to maintain our margins and make sure that every place is earning us money."
Kirti says they expect a low margin on spirits and tobacco. "A 33% margin is what we expect when reviewing our grocery and chilled because you've got that investment there."
Getting the right balance
Kirti and Kirtan have maintained their margins and say understanding promotion cycles and planning ahead to key to doing so. "After learning what our promotion cycles are like, we'll stock up and try to keep the promotion on for as long as possible," Kirtan says.
"There's certain products and key lines we have to keep at a consistent price," Kirti adds. "If we don't, then no-one will buy them. For example, shoppers won't buy a bag of Doritos for £2.29 when they can get it cheaper elsewhere."
By planning ahead, Kirti and Kirtan are able to compete with multiples and offer customers the confidence they're getting the best price. "By maintaining prices, they'll come in for that product but buy other lines, too. It's about finding the right balance."
To help customers locate specialist products easily, Kirti and Kirtan have highlighted them by creating their own customised labels. "Labels make a big difference, and it helps customers understand when a line is on promotion or there's something different about that product," Kirti says.
How the IAA has helped
"We're always kept informed with the IAA," Kirti says when asked about how the programme has helped them throughout lockdown. "There's been a few retailer profiles during the year, and it helps to see how other retailers are coping and the ideas they've had that we can implement in store."
Kirti added that the IAA helps bring independent retailers together, offering new ideas that they might have otherwise thought of. "The IAA really does open your eyes about ideas you can implement quickly and easily. It's the small things that can really help."
Our next steps
"After this expansion, we plan to launch our store online," Kirti says. "We plan to have a button on our EPoS system so that if I add a new product, it will automatically be uploaded to the website."
By going online, Kirti and his family feel their store will be taken to the next level and enable them to reach a wider customers base. "The system will also be linked in store, so if it's sold online then it will reduce my stock on the EPoS system in store as well.
"We want to make sure we're maximising our sales andprofits, as well as better provide for our customers," Kirti says.
Register your interest for 2022/23!
---
IAA: Register your interest in taking part