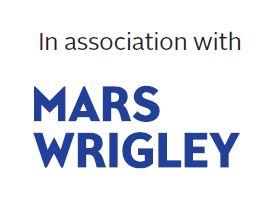 How important is Availability to your business and why?
It's absolutely critical to make sure we have a consistent offering for our customers. If they come in for something and you don't have it on two different occasions, they're unlikely to give you another try. Similarly, if they come in for three items and you're out of one of those, they can't do their entire shop with you and if that happens more than twice, they'll go elsewhere.
What three things have you done since June 2021 that set you apart in Availability?
We increased the frequency of gap tracking so we know where the gaps are and we can then do something immediately to fill the gaps, like visiting our local wholesaler.
We've increased the availability through online shopping by putting processes in place to make sure that what's online is accurate.
We increased our bakery hours to 6pm, which means office workers or single people who might be running late and need something for dinner, they're able to buy something.
What's the biggest trend or challenge you've adapted to (besides Covid-19) in Availability since 2021?
Recruitment and the availability of staff has been a challenge over the past 18 months and that's across the sector. We have a good basis of a core team and rather than sticking our head in the sand, we are working to overcome other recruitment issues.
What's the biggest and best change you've made in your business in Availability since June 2021 and why?
We introduced a reduced to clear policy. Reducing prices at the right time and putting them in a designated area has helped to increase the product turn, and it keeps your fresh stock front and centre. It's healthy to have reduced to clear stock because otherwise, you're not hitting your full sales potential.
By altering the policy, we attract two different kinds of shoppers – some who are happy to buy reduced to clear and some who would rather not. That impact availability because we're increasing sales consistently which means we don't have to worry about buying at the last minute.
What have you done when thinking of Availability to retain shoppers since June 2021?
Increasing availability helps retain customers. It means they don't have to go down the road to the local Co-op or somewhere else to pick up what they know they can get in our store. One impacts the other. Making sure you're on top of availability directly impacts shoppers' confidence.
Who would you recommend retailers turn to if they're looking to improve Availability?
Get a proper ordering system, so make sure you're speaking to the right EPoS company. For example, the Retail Data Partnership is good for smaller stores, but the likes of MSP, who we're transitioning to, are good for retailers who want a bit more from their EPoS system.