After the tour, the Independent Achievers Academy (IAA) caught up with Amrit Singh who shared five further lessons that he and his family have learnt to make sure their business continues to thrive.
Availability is key
For Amrit and his family, planning ahead is vital, even more so in lockdown, so they bought a second van and sourced additional stock, such as alcohol, to make sure service levels remained high and their customers were looked after.
"Coronavirus meant we had to adapt the way we ran our business and it's been a huge learning curve," Amrit says. "My dad was the driving force for us in maintaining our availability because, for him, it's key."
Amrit and his family utilised existing supplier relationships, as well as making new ones. "We worked with LocoSoco and others, and these partnerships helped us to secure stock when we needed it most. We also partnered with other local retailers, too," Amrit adds.
Want to join our next event?

Register now to join us on 2 September for an interactive session with Dave Hiscutt of Londis Westham Road in Weymouth on how innovation and the use of social media in customer marketing have ensured the store is coming out of the pandemic stronger than ever.
He used social media to alert customers about high-demand grocery lines, such as toilet rolls, that they had in stock.
"We're usually quite active on social media and use this to drive new products, and regularly measure our engagement," he says. "But at the beginning of the pandemic, we posted about beans and toilet roll, which received the highest engagement. Having strong availability was the most important thing in the height of lockdown and it really set us apart."
How to use social media to promote your shop
Make every square foot count
No matter the size of your store, every product needs to earn its place. Amrit and his family consistently review their range, delist lines that aren't selling and try something new.
"My dad suggested breaking down our rent value per square foot and if that space is not earning its value, then it isn't working, which has changed my perception," Amrit explains. "It's key to understand that each square foot is just as important as another square foot – no matter the location."
Amrit uses this logic throughout the store and trains his staff to do the same. What's more is that Amrit now asks future employees their thoughts on wasting products.
"I've taken on staff from other stores, like Co-op, and I like to employ those that genuinely don't like throwing products away," he says. "In the interview, I ask applicants how they felt about wastage in their previous stores, what that wastage was and how they dealt with it."
Look after your team
Amrit and his family's first concern when lockdown began was ensuring their team knew they'd be looked after.
"We wanted to be as approachable and as understanding as we could," Amrit says. "We got together with the team and said if there's anything you need, or are worried about, then talk to us and we'll do what we can."
For Amrit, keeping his team safe was his top priority. "If someone wanted time off to isolate or recharge, we'd let them. We've also rolled over holidays to next year, so they aren't missing out."
Looking after your team – IAA #CommunityStars with Manchester retailer Mital Morar
One member of Amrit's team, for instance, was concerned about an upcoming holiday after it was announced they'd have to self-isolate on their return. "It's a tricky situation and when I found out they only went for a week, I added that second week to their holiday entitlement next year," Amrit adds.
"We want to work with them to deal with concerns and worries because we don't want them feeling miserable. It's important they know we're like a family."
Retaining new customers
Amrit and his family had an influx of new customers during lockdown and they knew the importance of retaining those shoppers.
"We employed volunteers who helped manage the number of customers in store and it became apparent to us early on that retention was key, which became the motivation for our refit," Amrit says.
With an Aquavape concession in store, a lot of Amrit's new shoppers were buying vape products. "We were the only option for a lot of customers when vape stores closed, but it was important that we didn't abuse that by increasing prices."
By using supplier and wholesaler relationships, Amrit and his family were able to secure stock so their prices could remain competitive. "I kept all of our prices and offering the same and it's paid off because I've seen that retention of shoppers," he explains.
Amrit has also continued to build new relationships with suppliers, but he says he'll only work with groups who are open to collaboration. "Since we've taken part in the IAA, a lot of suppliers have approached us for collaborations," he says.
Be more than a business
"It started as a thank you to the community," Harjit Singh, Amrit's dad, explains as the main reason behind creating their community area, The Hub. "The Hub is by the community, for the community."
For Amrit and his family, they wanted to be more than a convenience store and instead engage with their community in the local area. Located near the store, The Hub is a community support area, which focuses on tackling loneliness and isolation.
Harjit's proudest achievement since launching The Hub is providing nursing homes with much-needed PPE. "We advertised on Facebook about stock we had arrive, like gloves and aprons, specifically for nearby nursing homes, and they appreciated it greatly," he says.
This store offers a masterclass in community events
Regular litter picks are also a top feature for Amrit's community. Harjit organised a socially distanced community litter pick earlier this month. Amrit says community litter picks are also a great way for retailers to start their journey to becoming more sustainable.
Amrit and his family work with Coca-Cola European Partners on the 'Great British Spring Clean' initiative, now re-angled as the 'Great British September Clean'.
"My advice to retailers is to reach out to suppliers or even organise a small litter pick yourself," Amrit says. "Litter picks are a great way to get advice and it brings the community together. Parents will often bring their children, too, to teach them not to litter."
What's next for the UK's best shop, Nisa Local High Heath?
Register your interest for 2022/23!
Register your interest for #IAA20 below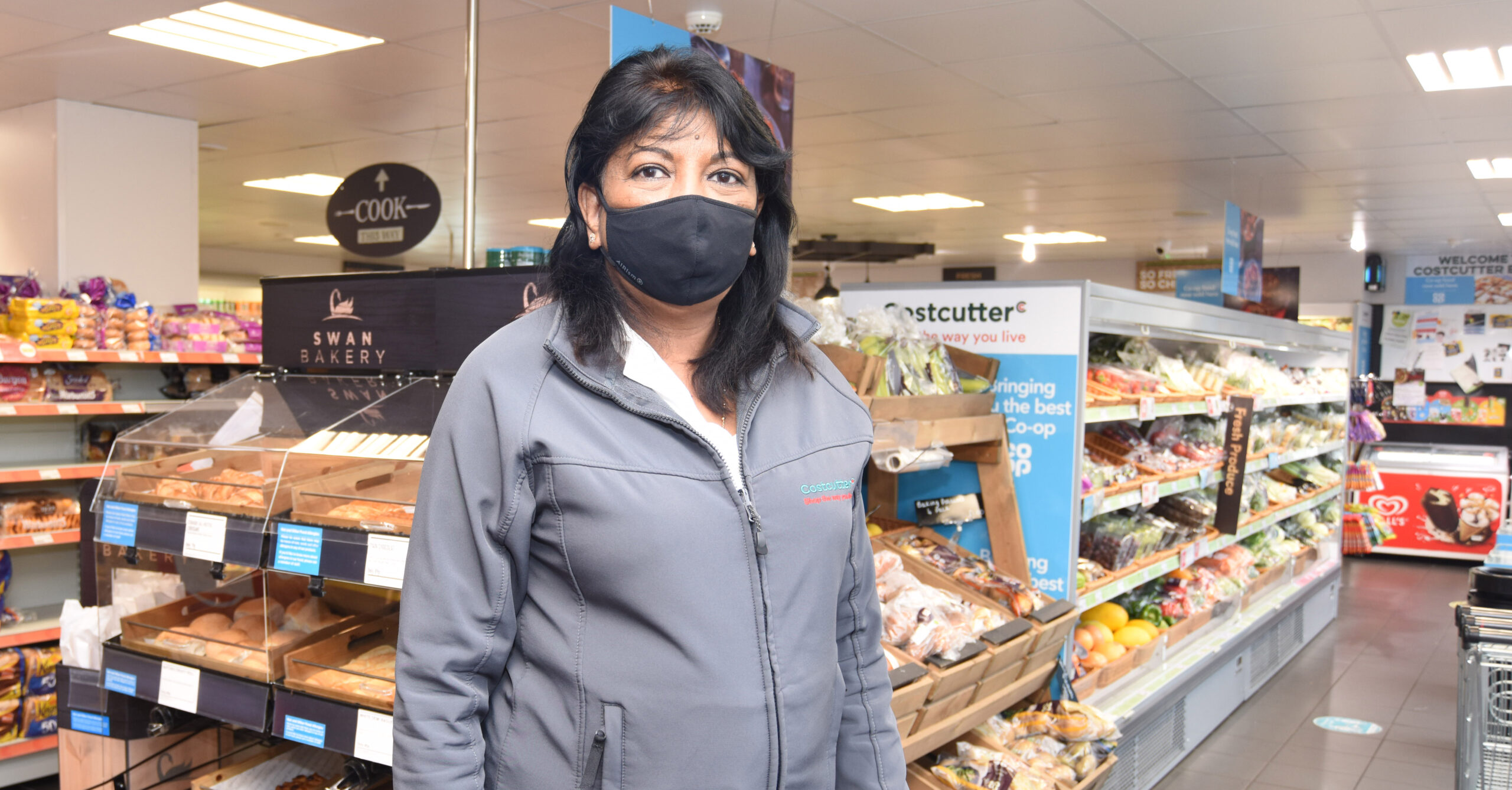 "All businessess should take part in the IAA, there's always something new to learn and innovations to share"