2019 Overall Best Shop
Amrit's store is the beating heart of the community and is performing strongly across all 12 IAA disciplines. He brings the community together through litter picks, charity events and his annual fun day and provides a safe place for people to gain advice or spend time at the community hub.
Data is firmly at the centre of Amrit's decision making. He uses it to gain a deep understanding of his customers' needs and guarantee strong ranging and availability in-store.
Amrit has a strong digital presence, filming their events professionally and using them to crate brand awareness on social media. He recently added a vape concession, has good processes in place and uses imaginative theatre to drive excitement in-store.
In association with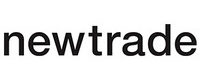 Click here for the full list of 36 local shops that are exceeding expectations in all 12 IAA disciplines,
plus Overall Best Shop and the new Rising Star category which was specially created this year