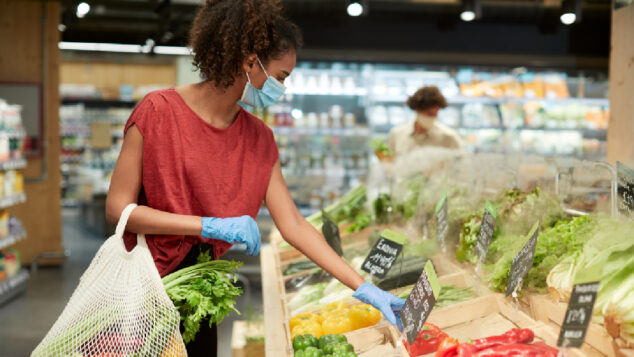 Stores bagged an extra £250 in weekly profits from a Bestway depot health trial that is soon to be introduced at other sites.
The Good Food Wholesale Initiative was piloted in Bestway's Croydon depot in September and October 2020 to show that, with wholesaler support, any store can be more profitable by adding healthier lines.
The scheme was launched in partnership with charity Impact on Urban Health, Rice Marketing, the FWD and the Mayor of London.
Spar International: health and sustainability are key factors driving global development plans
During the eight-week period, the depot had a dedicated healthy range of 130 lines, with increased shelf labelling and promotional activity. The range included a mix of fresh, ambient, frozen and confectionery products.
Sales of the lines rocketed, with the depot selling an extra 7,277 cases, and the success was replicated in Bestway customers' stores. One retailer said their weekly profit from healthier foods had increased by £250. Depot sales of wholemeal breads rose by 45.9%, fresh by 13.4%, grocery by 45.6%, frozen by 98.3% and sugar-free confectionery by 666%.
Stephanie Rice, founder of Rice Marketing and a non-executive director of Newtrade Media's Board, told betterRetailing the scheme had been developed with advice from wholesale group Unitas.
The company's managing director, John Kinney, advised on the opportunities for convenience retail, alongside challenges such as availability, support from wholesalers, ranging and profitability.
The human cost of unhealthy products: a heartfelt plea to retailers
Rice confirmed, following the Croydon depot's success, Bestway is looking at introducing the scheme into its other depots, while there are conversations with other wholesalers for participation. Booker is also examining how Budgens retailers can participate in the scheme. Unitas is examining ways its 159 member wholesalers can get involved, and Coca-Cola has expressed interest in the next stage.
Bestway wholesale trading director Kenton Burchell added: "Childhood obesity is a growing concern, and from this study we know independent convenience stores and wholesalers can influence consumer shopping behaviour towards affordable, healthier options, even in low-income areas such as Lambeth and Southwark, which have the highest levels of child poverty in the UK.
"By looking to educate retailers in making simple, small changes, there is no question this is a win-win for consumers and retailers. The results clearly show that we can influence consumer behaviour while driving retailer business growth. It is important we dispel the myth retailers will be left with excess stock and losses on stock through adopting a healthier option approach."
Explore our online archive of RN back issues here