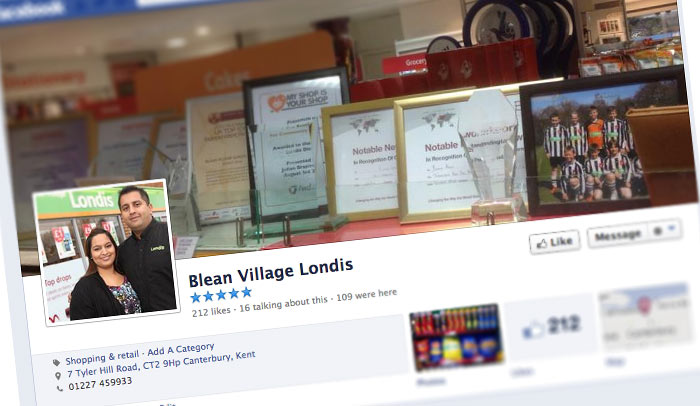 Over the past year, we've tried several new ideas in our two stores that have worked well and will benefit us as we head into the main Christmas season.
Introducing tasting and sampling pods for everything from cakes and biscuits, oil and bread to alcohol, snacks and chocolates has been a great success. We've mixed brands with local products and placed associated products around the shop near to relevant categories. Doing this again over Christmas worked well.
Other in-store events with local suppliers have been a success too. We helped a curry producer to launch a product in the shop, for example. She had to stop trading from other premises after the rent and rates became too high, so we invited her in to work with us.
We've grown our links with many such suppliers this year and have invited many of them to do a sampling event with us this in December – which coincidentally is Shop Local Day – where they all had stands around the store. They talked up what they are doing on social media to encourage people to come in and we also did live cooking in-store to create interest.
We haven't just worked with local companies though. We've also built links with major suppliers this year. We worked with Coca-Cola to build displays for Share a Coke, for example, took part in Heineken's Star Retailer scheme and Wrigley helped us run our fireworks night. I'd like to do more of this next year.
At the start of 2013 I said that I wanted to build links with my community and that's something we've worked hard to achieve. In the summer, for example, a local business was organising a kid's party and put a message on Facebook saying that they needed help to set the event up. I realised I had some spare stock and a couple of staff who could help so I asked two of them to go along. We do lots of things like that and it's great, because locals are still figuring us out at Budgens.
I've been impressed with the way my staff have worked last year. They've learned to work better together and share skills and best practice. They are more confident about trying new things by themselves and have a better understanding of the business. They interact better with customers, and staff who had never worked tills before are now willing to try them.
One of the best things they've done is to build some great displays. They are really creative and we're able to post pictures of their work on Facebook to promote what we're doing each week.
Finally, I've learned a lot about running small campaigns on social media this year. We work with a local theatre company to sell tickets to shows, for example, offering deals on stock in return for deals on tickets.
All in all 2013 was a brilliant year, bring on 2014!