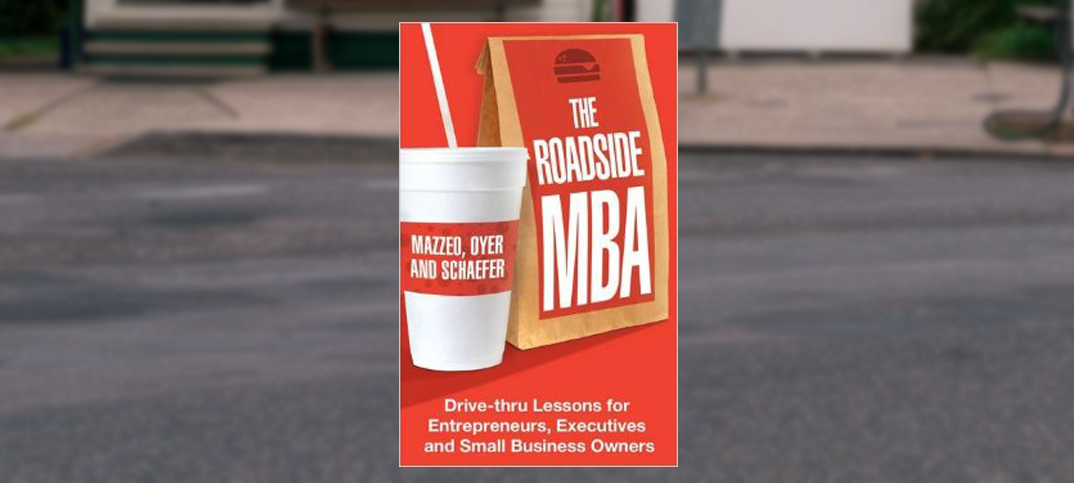 The answer to every strategic question is "it depends". The trick is knowing what it depends on. If the answer to a question isn't "it depends", it's not a strategic question.
This is Mazzeo's Law, a business school rule that its author and two fellow professors tested out on independent businesses across the USA in a series of road trips. Their book, The Roadside MBA, aims to provide real world lessons for entrepreneurs, start-ups and small businesses.
Michael Mazzeo, Paul Oyer and Scott Schaefer write up visits to 45 small businesses to provide lessons across 10 subject areas ranging from hiring staff to battling the big boys. The businesses range from a fitness centre for older women to a company that makes air socks and everything in between.
The book's strength is it is a collection of the wisdom of people just like you, running a small business and making a profit.
In Reno, Nevada, they visit Christine Kelly, owner of Sundance Books and Music. How do you compete with Costco and Amazon selling bestsellers so cheaply, they asked. She simply avoids competing by reducing her inventory in this previously good area for sales.
"So how do you make it these days?" they asked.
Her answer was by curating her shelves so shoppers would enjoy browsing; by retaining key staff who customers "look to for recommendations from a familiar face"; by organising special events that her
customers like; and by publishing books with a regional theme or author.
The lesson: "Understand the Big Boys' strengths. It is important for small businesses not to waste effort in activities for which large size helps; competing on the same turf is not likely to be a winning strategy."
The rules may appear homespun but they are useful. For example, in the chapter on negotiating, the authors advise: "It does you no good to create value for customers only to see that value captured by suppliers or partners instead."
In five short case studies they describe five strategies:
Knowing your next best options

Your ability to influence next best options

Understanding investments and hold ups

Having better information

When you can go it alone.
None of the strategies may be right for you. But you will recognise plenty about what is going on when you talk to your suppliers and partners.
Some businesses are designed to be scaled and some not. The authors visit a coffee shop in Gresham, Oregon that is inspired by its owner Leah McMahon and her ability to work 14 hour days. She went from one shop to four and back again.
In contrast, Ron Savelle owns four grills 150 miles apart in Mississippi. After college he set up a bar and paid it off in four months and then opened a second one. He had a simple formula for success that could be easily copied: target a college audience, undercut the national chains, and work to a three page checklist.
You have to understand what successful growth depends on. The Roadside MBA will help you answer all those "it depends" questions that you face. It will also help you understand the final part to the Mazzeo Rule: strategy is never a solved problem.
The Roadside MBA: Real-world Lessons for Entrepreneurs, Start-ups and Small Businesses by Michael Mazzeo, Paul Oyer and Scott Schaefer is available to purchase on Amazon.