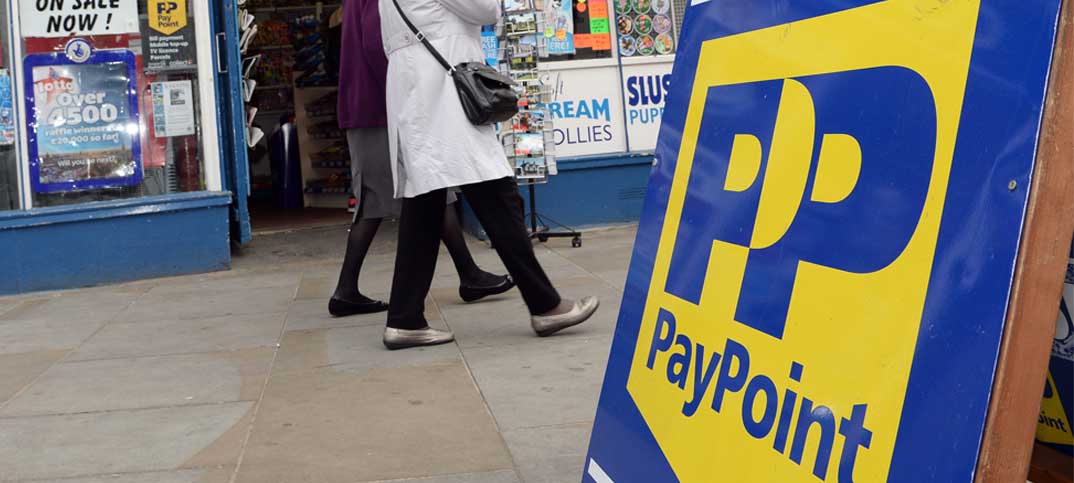 As the argument over PayPoint's commission cap cuts rages on, the company's outgoing retail director, Andrew Goddard, responds to calls for a meeting from Gloucester retailer and PayPoint Pay Fair group founder, Marcus Bergin.
Dear Marcus,
Thank you for your email. I wanted to take the opportunity to respond to your email to make sure some of the points you make are accurately represented.
Thank you for inviting me to visit your store in Gloucester which I would be happy to do as indeed two of our senior execs did recently and of course, I would be happy to discuss with other retailers on the subject.
I would also like to assure you that we do listen to independents and listen to their opinions made in the media. I want to ensure that our retailers understand the facts from a PayPoint perspective and can assure you this is not spin.
Firstly, we do recognise that you operate in difficult trading conditions and that changes to terms are unwelcome. However, we also have to ensure that we protect the business base and customer flow that our network of 28,000 retailers demand from us. It is not competitively sustainable to pay substantially more commission than our competitors as we have been doing for years, and even after the reduction in cap we still are paying the best rates in the market.
As PayPoint has grown we have absorbed significant reductions in transaction fees from our big bill payment clients without passing them on to our retailers. On this occasion we have felt obliged to reduce our cap on specific transaction types but have protected the underlying percentage that covers over three quarters of the transactions we process.
Our figures on the value of footfall primarily come from the convenience tracker programme; the largest and most definitive study there is in UK convenience independent retailing. It is not an opinion poll like YouGov. It sees proof of spend across tens of thousands of retail visits and I can assure you it does not include Asda or any stores above 3000 square feet.
With regards to fairness across our network, we pay the same bill payment commission rate to all retailers and have done ever since we were founded in 1996 so your comments are not accurate with regards other supermarkets.
The complaint that we are unwilling to engage is also inaccurate. My team in PayPoint visit hundreds of stores every day across the UK. Two senior executives have visited you personally recently and I have a team of account managers and field management also visiting key retailers and their stores. Since we announced the commission cap changes, we have had our requests for meetings with the NFRN declined but there is now one scheduled this coming Tuesday morning.
I would also like to make it absolutely clear that we do not threaten retailers. We are under obligations from our clients that is determined by their regulators to ensure that customers are served when shops are open and that there are no charges or forced requirements to spend on other items. We therefore have no option but to suspend retailers should we encounter these things happen.
Regarding cash banking charges, we have always operated with retailers banking the cash in via their preferred bank account and we uniquely offer a net settlement solution designed to offset cash in with cash out transactions in order to reduced the amount required to be banked. We have negotiated a Barclays deal that is available to all retailers with cash banking up to £1m. I fully appreciate this doesn't help you specifically due to your turnover and we are working with Barclays to seek enhanced rates.
We believe strongly in the value of our overall offer to independent retailers and that our service complements and benefits successful stores. We continue to invest millions every year in advancing our technology and range of services. We doubt that any other bill payment supplier gives as much focus and attention to the independent sector.
The bottom line is that each retailer must, of course, make their own judgement on whether they wish to operate the PayPoint service and the answer to continue will be specific to their own trading circumstances. You may wish to disagree but I can assure you that our service is contributing very positively to the vast majority of our 28,000 retail network. We have no wish to tie any retailer into something that no longer is working for their shop and we are really disappointed if any retailer no longer feels we are adding value.
I would be pleased to meet you in the next few days either at your store or if you prefer at the PayPoint Head Office so you can see our operation and give you more insight into how we innovate and service our retail network.
With best wishes
Andrew Goddard