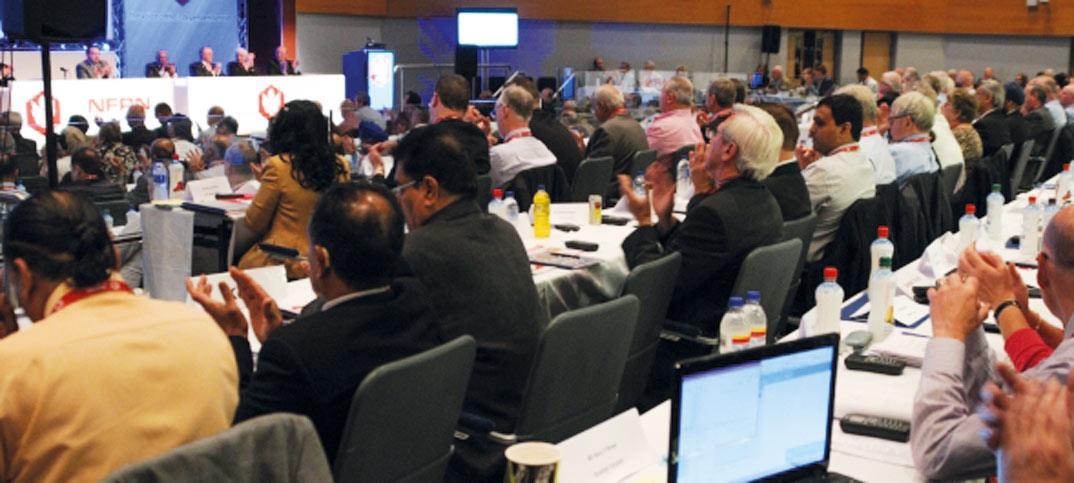 "What's the one big issue you've brought to annual conference?" I asked every NFRN member I spoke to at RN's pre-conference reception on Sunday night. Nine out of 10 replied "PayPoint".
It is undoubtedly the issue on most retailers' minds and they were looking forward to putting their views to and getting answers from two key directors who agreed to face delegates in a two-hour session on Monday.  Marketing director Steve O'Neill and head of retail management Darren Tredgett gave a passionate defence of the changes made to commission over the past few months and discussed how they can work with retailers harmoniously once more.
They flatly refused to review commission rates, so the best offer seemed to be a pledge to look at the profitability of every member and how it can be improved.
The position of retailers was laid out equally passionately and Dublin newsagent Joe Sweeney summed up the feeling best when he told Mr O'Neill and Mr Tredgett, "You say you are listening, but you are not hearing". How they deliver on their pledge will show just how much they have heard.
The NFRN and its members play a vital role in the future of the independent sector
With Booker retail sales director Steve Fox talking on the Musgrave GB buyout, and sessions led by Philip Morris on plain packaging and beyond, Coca-Cola on soft drinks legislation and News UK on the future of newspapers, independent retailers' hot topics were all under the spotlight.
It showed why, opening conference, Steve Fox said the NFRN and its members play a vital role in the future of the independent sector, because it champions the most important issues and gives retailers tools to prepare for the future.