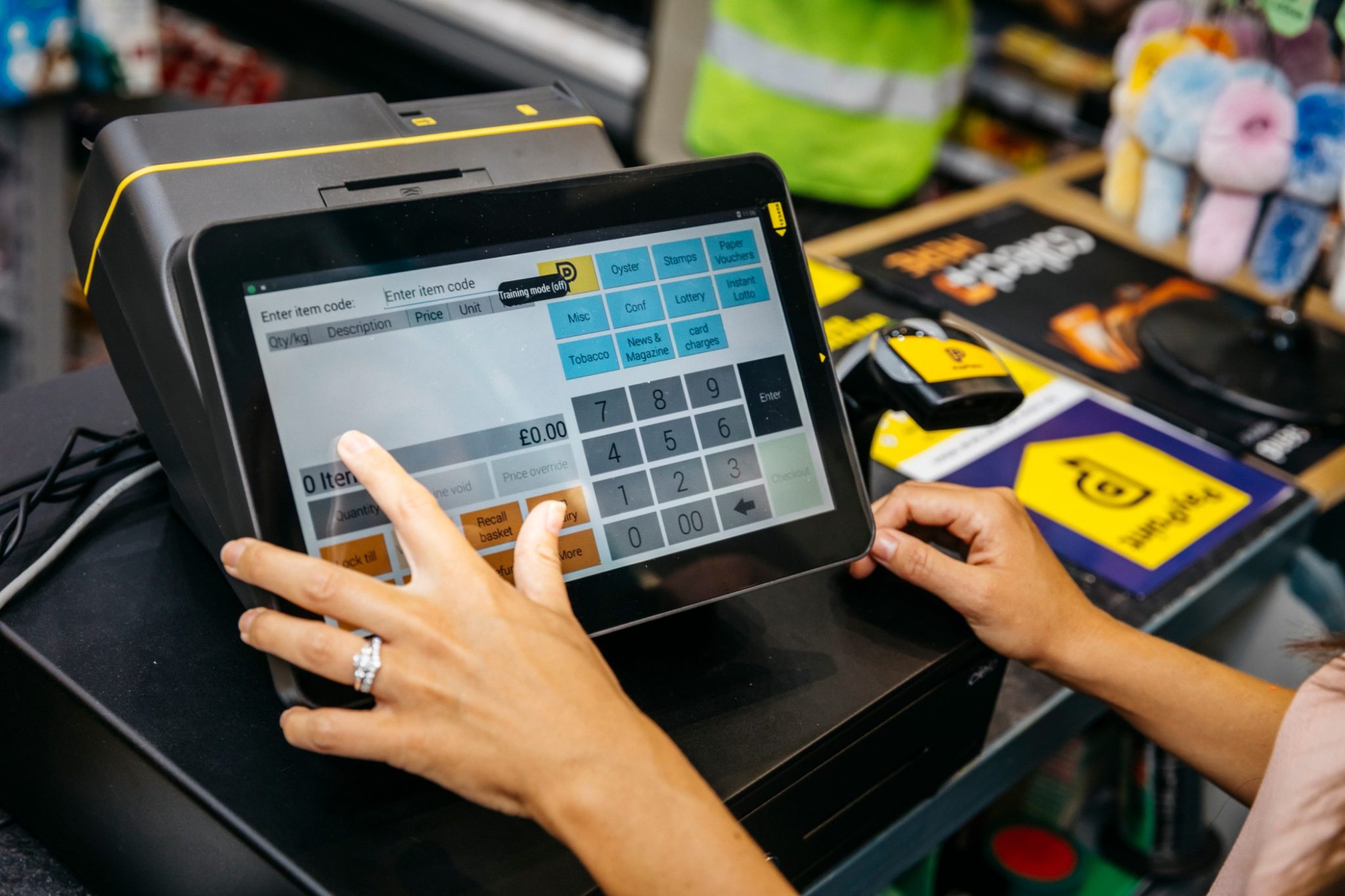 With constant changes in consumer behaviour, retailers need electronic point-of-sale (EPoS) solutions that provide them with flexibility and the best information to drive decision making. This has never been more relevant than right now, where the importance of a flexible business offering is crucial to how convenience retailers service their local communities.
PayPoint One, the leading EPoS platform for the convenience sector, was built with these principles in mind, has no up-front costs and the security of an industry-leading 4-hour hardware swap should the worst happen.
Powered by the Android operating system, PayPoint One was designed to be cloud-based and mobile-first, not only to reflect modern working practices, but also to allow business owners access to the platform whilst on the move. It's why PayPoint One is complemented with an app, available on both Android and Apple smartphones, to offer increased flexibility and allow retailers to manage their stores anytime, anywhere.
PayPoint One caters to the latest consumer trends. It offers a host of digital payment methods, integrating with the likes of Monzo and Amazon Top Up, as well traditional card payments services with a contactless PIN pad included in the simple monthly service fee. It provides valuable sales data insights, in real-time to inform business decisions and maximise profits.
PayPoint also recently announced a new benefit for convenience retailers with their exclusive Deliveroo offering. This exciting new partnership enables selected retailers to drive new revenues and reach a wider customer base during this challenging time.
For some PayPoint stores, bread, milk, eggs and pasta will be among the products available – helping those who are vulnerable or self-isolating due to the Covid-19 crisis get access to basic food items, in as little as 30 minutes. Other PayPoint stores will focus on providing refreshments, including alcohol.
Deliveries will be ordered by consumers in the usual way, through the Deliveroo website or app. Contact-free deliveries will be fulfilled by its rider network in as little as 30 minutes. Find out more at www.paypoint.com/deliveroo
Read more about PayPoint and PayPoint One