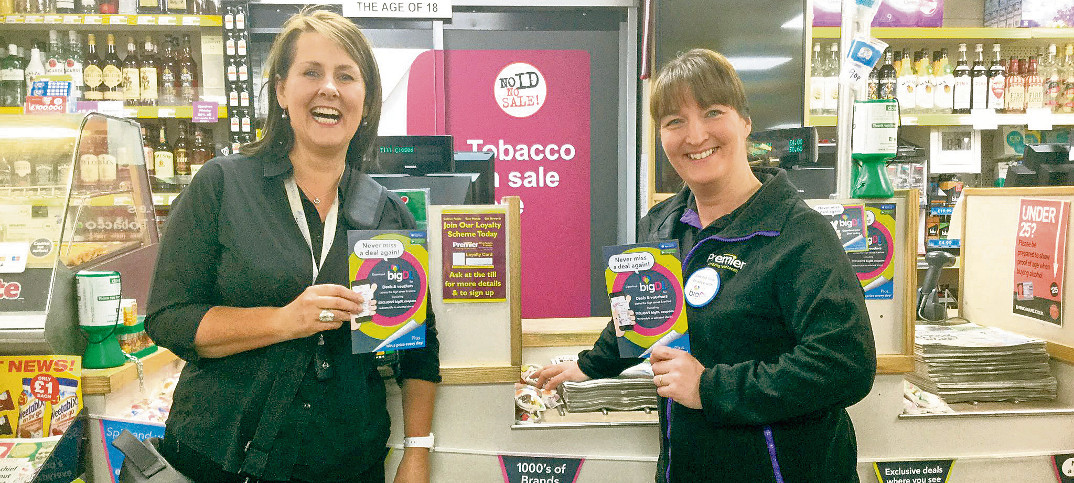 Sid Essa began offering in-store deals via bigDL last month, with help from his News UK rep, and is attracting shoppers who are eager to take advantage of them. Here, he explains how he is benefiting from the move.
Why did you choose to introduce bigDL?
Firstly, it's a fun and attractive app. Not only does it communicate my store's offers to customers, it also has a 'wheel of fortune' feature where they have the chance to win something every day. Secondly, everyone lives through their phone these days. With this app, for once, small retailers like us have an opportunity to market ourselves alongside big chains and brands. One of the best things is that when a customer selects the offer, it shows them a map that leads them straight to my store.
How are you promoting it?
Most importantly, I promote it by word of mouth. Because this is something new in my store, it's crucial to explain to people that if they sign up, they won't be bombarded with emails they don't want, and also to tell them about all the benefits they'll get. I've also put up posters to advertise it and reps are giving me leaflets to hand out to customers to get the word out too.
Which offers have customers been using it for?
People have come in for money-off deals for sweets and chocolate. I'm with Premier and their deals are on the app, so customers come in for products on its promotional cycle too. It's only been active for two weeks, but I've already had a couple of customers use it for both weeks. One customer collected more than 100 points in one week, and when I told him he could redeem them as a gift through the epoints website, he was very enthusiastic.
 How has it benefited your store?
It's raising my store's profile and making customers aware of my deals, which are displayed alongside high street retailers' offers. It also helps me communicate with and market my store to customers who I don't reach through my usual leaflet drops. I'm hoping it will increase my footfall and basket spend as more customers come in because of the deals they find on the app.