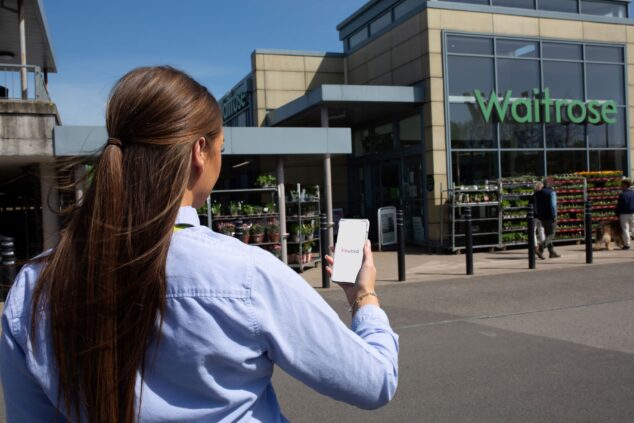 Waitrose is rolling out the Flowbird touchless mobile parking app to 17 of its stores.
Waitrose initially launched the app in March at stores in Balham, Wallingford and Wells, and is extending the service to 14 additional locations, including Peterborough, Guildford, Sevenoaks, Enfield and Monmouth.
App users book their parking session on arrival and automatically receive a reminder when it is due to end. They then have the option to extend their stay remotely.
EXCLUSIVE: Snappy Shopper using 'anti-competitive' terms to force small shops to drop rival delivery firms
The app also enables Waitrose customers to redeem their parking fee based on an in-store spend threshold.
Louise Pitt, operations manager at Waitrose, said: "Over the last year, we've listened to feedback from our customers and seen an increase in demand for the option of contactless payments within our own car parks, so we're delighted to be able to support more of our customers and offer this service in an additional 14 Waitrose shops."
Steve Jones at Flowbird added: "The app offers parking and payment convenience for users, which enhances the customer experience for Waitrose, while at the same time addressing concerns some consumers may have in touching terminals in the current environment."
Read more news and articles about digital trends in convenience retail