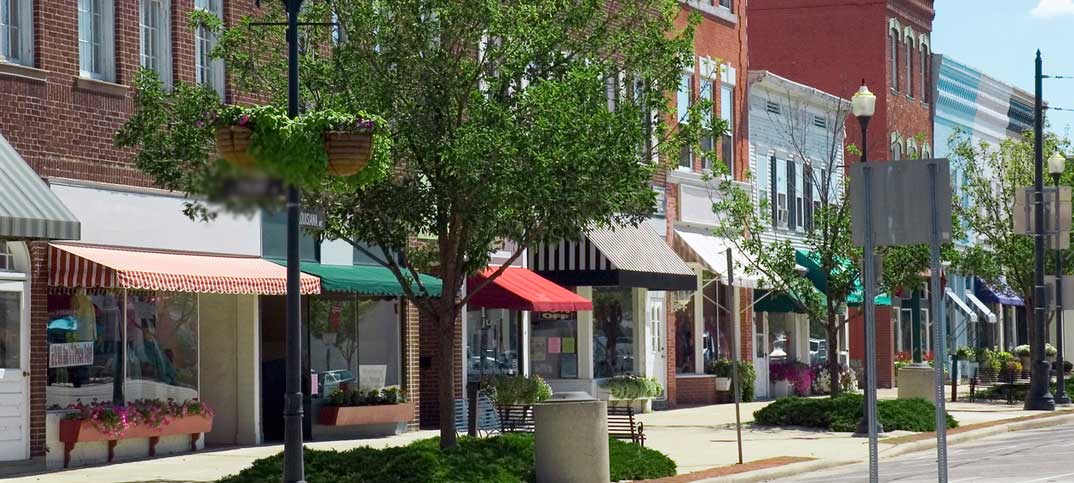 How do convenience stores provide for their local community?
The closure of local services has caught the attention of Westminster. Corby and East Northants MP Tom Pursglove discussed the closure of Corby's main Post Office branch in the House of Commons last month. He stressed the importance of getting alternative arrangements in place before branches are closed, calling the situation a "mess" which needed to be sorted out.
The discussion in parliament reinforces the importance of good and reliable local service provisions. The role of convenience stores in bringing local communities together – both as a local service provider, and as a community hub often run by a local family – is more important now than ever. Here we outline three ways convenience stores provide for their local community:
1. Inclusion
Decline in bricks and mortar shops have long been predicted. What was heralded by many as a democratisation of services – an ease of access unprecedented before the internet became widely used – can actually exclude many people, some of who may not be so computer literate, or who rely on their local store for company and a natter with a familiar face.
The presence of convenience stores in villages and towns which otherwise do not have local provisions ensures true inclusion.
2. Services
The decline of the Post Office has seen many communities lose vital services for local people. PayPoint is at the heart of communities from Land's End to John O' Groats. In the UK, the network includes Co-op, Spar, Sainsbury's Local, Tesco Express and thousands of independent outlets.
These outlets are quick and convenient places to make energy meter prepayments, bill payments, benefit payments, mobile phone top-ups, transport tickets, TV licences, cash withdrawals and more.
3. Location
We know from him! CTP research that 92% of shoppers cite location as the main reason for choosing to shop at a particular store. As a go-to for many local residents, retailers should make the most of their unique position in communities and ensure they stock a breadth of products.
This will change across the country and no convenience store is the same. We know that rural neighbourhoods use their convenience store to buy newspapers, whilst an urban neighbourhood is more likely to use their store to buy a meal for tonight. Embracing the quirks of your local community can ensure a more tailored approach to how you use your shelf space.
4. Heart of the community
Local communities across Britain are facing a transitional period, as bricks and mortar shops are being overlooked by more convenient online solutions. Yet, as discussions by local MPs take place, the need to retain a community heart and provide vital services for local people, is felt now more than ever. Embracing the unique position the convenience retailer has in the community, will secure the long-term happiness of your local residents and shoppers.
With a network of more than 29,000 retail outlets across the UK, PayPoint is here for the long-term, taking operational responsibility and sustaining long-term and growing relationships.
Brought to you by