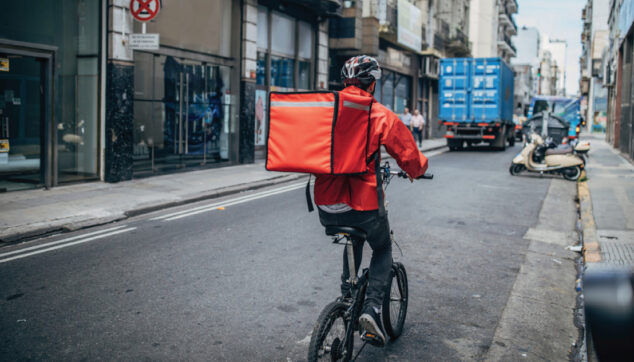 Retailers can compete with the growing number of dark-site delivery firms if they remain stringent on compliance, according to licensing expert Chris Mitchener.
Mitchener, of Licensing Solutions, told betterRetailing: "The opportunity for convenience is huge at the moment, but we have to understand what that means and how to adapt."
Mitchener, who is also a convenience store owner, advised that retailers should first check their licence to ensure there are no restrictions on making deliveries, then put in place a comprehensive policy from order to delivery.
Simply Fresh to add 'dark delivery' site
"Make records of the order, who it's for, where it's going to and what approved photographic ID the person is going to produce in addition to their payment card to ensure an underage sale does not occur.
"If a driver has to refuse a delivery on site, this should also be recorded. Orders must go to proper addresses. Recipients must be of age and not under the influence of drink or drugs. They must also be located within the premises, rather than stood on roads or in parks," he said.
Retailers should also consider splitting orders between non-age restricted and age-restricted products. This way, if one part of the order is refused on delivery, other goods can still be sold.
EXCLUSIVE: McColl's confirms efforts to launch its own grocery delivery service
The guidance comes as convenience retailers face growing competition from delivery services offering alcohol and basic-range products from dark sites.
Within the past two months, delivery service Getir has submitted licensing applications to operate from two sites in Cardiff, one in Liverpool, as well as adding several more across London.
Meanwhile, Gorillas has also submitted further licence applications for sites in London with delivery promised in 10 minutes. Delivery companies Zapp, Weezy, Fancy and Dija are expanding in the capital, and are offering delivery times of between 10 and 30 minutes, and delivery charges between 99p and £2.95.
Click it Local to help stores beat Amazon Fresh
"Delivery is an offshoot of people knowing they can come to you," said Mitchener. "Retailers need to ask, how are 'dark' stores reaching their customers, and how can we match that? Dark stores are advertising, and I would be looking at this."
Mitchener also encouraged retailers to carry out full health and safety assessments. He added: "The Licensing Act sets the parameters for what a retailer can do within it, but health and safety is about what is safe and right.
"One retailer may operate within a safe area, but others may not, and may choose to equip their drivers with hi-vis vests and body-worn cameras or avoid premises such as high-rise flats."
Read more news and articles about digital trends in convenience retail